Nicola Peltz's Favorite Last Airbender Scene Was Difficult To Film For An Unexpected Reason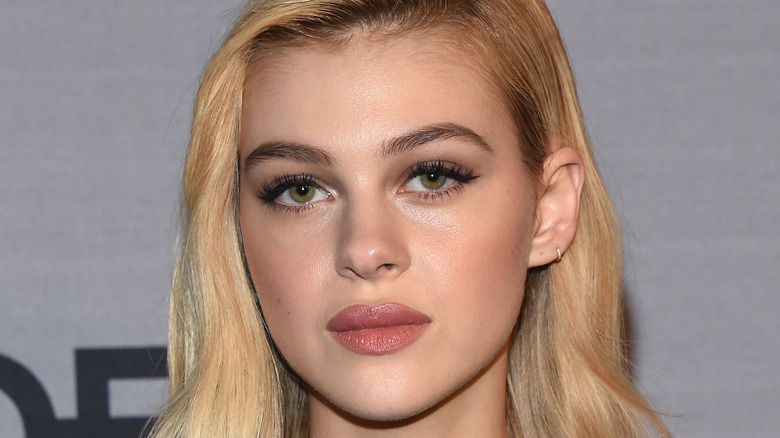 DFree/Shutterstock
Based on the cartoon and comic of the same name, M. Night Shyamalan's "The Last Airbender" didn't live up to expectations. In 2010, fans flocked to theaters to see the live adaptation of one of Nickelodeon's best series, but were left disappointed at the reimagining of Season 1, "Book One: Water." Critics and fans alike tore the film to shreds upon its release, pointing out poor casting, a badly written script, and scenes that just didn't make sense. Even now, it has an abysmal 30% audience score on Rotten Tomatoes (and only a 5% on the Tomatometer!) Despite the backlash, though, there was still a lot of passion behind the project.
Many members of the cast and crew were excited about the chance to bring such a cultural phenomenon to life. A lot of preparation went into the filming of this movie. Due to the delicate and precise elemental bending that many of the main characters performed, some of the stars had to go through a lot of martial arts training. Each style of bending is based on a real form of martial arts. The animated series always aimed for accurate martial arts scenes, trying to be as true-to-form as the animation would allow, so the live-action adaptation had to pay even more attention to these details.
This resulted in some visually stunning scenes, but they weren't always easy to film.
Nicola Peltz had to Learn Kung Fu and Tai Chi to Portray Katara
During an interview with Katara's actress, Nicola Peltz, she talked about the rigorous training that she and her costars had to go through. Dubbing their training "boot camp," Peltz reflects fondly on that time. She admits that she's never learned anything like martial arts before, so becoming so familiar with a new skill was an exciting opportunity.
"I started off with Kung Fu because Kung Fu is kind of like the baseline," Peltz explained as she elaborated on her preparations for Katara. "And then Waterbending is like Tai Chi. Kung Fu is force against force, and Tai Chi is using the other person's force against themselves."
In the same interview, Peltz says that one of her favorite scenes to shoot was Katara's fight against Zuko. "It's challenging but also one of my favorites because you get to use acting and your martial arts together in one scene," she said while describing the experience.
The scene proved to be particularly difficult due to how precise Tai Chi actually is. A subtle change in the movement of the hands can mean something completely different than what was intended, so learning the exact moves was hard for Peltz to master. Mix that precision with an emotionally charged scene where you have to perform flawlessly and stay in character the whole time, and it can definitely make for an exhausting shoot. Peltz found the challenge rewarding, though.