Danielle Moné Truitt Addresses The Rumor That Dylan McDermott May Return To Law & Order: Organized Crime – Exclusive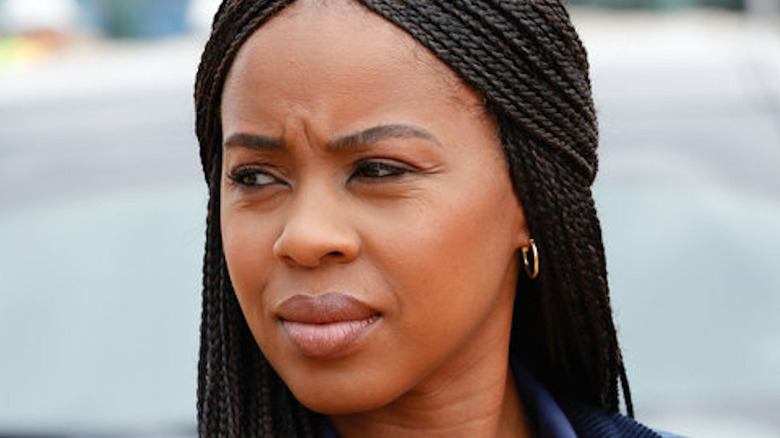 Will Hart/NBC
For the first two seasons of "Law & Order: Organized Crime," Dylan McDermott was the series' Big Bad who kept NYPD Detective Elliot Stabler (Christopher Meloni) and the OC Unit, including Sergeant Ayanna Bell (Danielle Moné Truitt), on their toes.
As crime boss Richard Wheatley, McDermott haunted — and taunted —Stabler, who believed Wheatley had a hand in his wife's murder. The Stabler-Wheatley cat-and-mouse game was the core of "Organized Crime," and Wheatley quickly became a villain that fans loved to hate.
In the second half of Season 2, though, McDermott exited the show, and Wheatley went along with him — or did he?
McDermott's character seemingly went out with a bang, organizing a cyber-attack on all of New York City that included cutting its power and appearing on TV with a list of demands for Stabler to complete, before driving off a cliff after a hot pursuit. But while the Organized Crime Unit was able to locate Wheatley's wife's body in the crash, they never found Wheatley's remains, leaving some to believe he may return to "Law & Order: Organized Crime" in the future. But so far on Season 3, which airs Thursdays on NBC, there hasn't been a whiff of Wheatley.
During an exclusive interview with Looper, Truitt didn't shy away from addressing the rumor.
Don't expect to see McDermott on Season 3 at all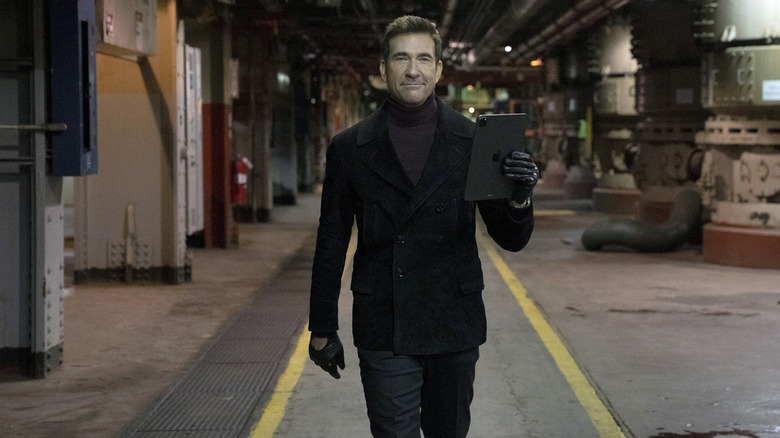 Virginia Sherwood/NBC
When the prospect of Wheatley returning to "Law & Order: Organized Crime" is brought up, Truitt is quick to reply: "I don't think he's coming back!" she says with a laugh. "Burst everybody's bubble. I don't think that's happening. We don't know what happened to Wheatley, but with the way this season is going, I definitely can't see [him returning] this season."
On a personal level, she'd love for McDermott to return. "I would love for him to come back and play with us, because I love Dylan. He's a joy to work with, so funny and so cool. I would love to be able to act with him again for sure."
Truitt reiterates that there's no room for him right now on "Organized Crime," though you never know when that might change. "As far as the storyline for this season, I can't see how he would be coming back ... but in the future, who knows, he might creep back," she says.
As for the rest of Season 3, Stabler and the OC Unit won't just be hung up on one particular guy, there are going to be "several" high-profile criminals to catch. "That's what's going to make this season a little more compelling," says Truitt. "There's an overarching storyline about a new casino that's going to be built in New York, so you have all your players, from politicians to socialites to the mob, all those types of people who want this casino built for their own personal reasons. There's going to be several bad guys throughout the season, and it's going to be a lot of fun."
Season 3 of "Law & Order: Organized Crime" airs Thursdays at 10 p.m. ET/PT on NBC and streams the next day on Peacock.