Will There Be A She-Hulk Movie Or Season 2?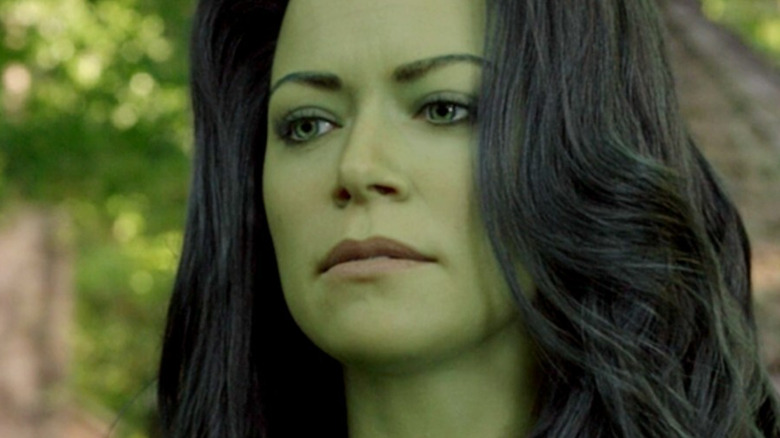 Disney+/Marvel Studios
Warning: This article contains spoilers for "She-Hulk: Attorney at Law" Episode 9
It seems like just yesterday that fans of the Marvel Cinematic Universe met Tatiana Maslany's She-Hulk for the first time in the premiere episode superhero-slash-attorney's self-titled Disney+ series. There's been a lot of notable moments on the show since then, including Charlie Cox's return as Daredevil, the debut of the fan-favorite mortal Madisynn King (Patty Guggenheim), and the most polarizing scene in the MCU to date. Now, with the season finale of the Hulk cousin's debut outing in the rearview mirror, fans of the character are no doubt wondering: what exactly is next for She-Hulk? Will the TV series get another season? Could a movie starring Jen Walters and her friends be on the horizon?
As it happens, the first season finale of "She-Hulk: Attorney at Law" directly addresses some of these questions in its own charmingly meta way. Between that episode's insights and some comments from certain Marvel creatives themselves, it's possible to get a clearer vision of what the future will entail for She-Hulk. Here's what we know regarding upcoming projects for the MCU's new super-strong heroine.
A Season 2 or movie has not been confirmed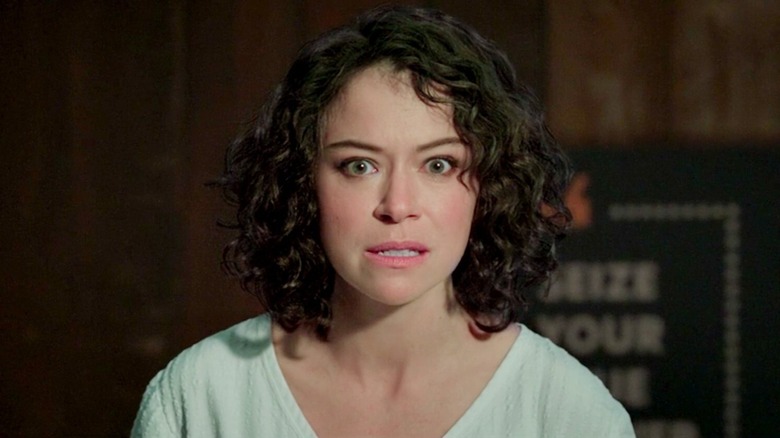 Disney+/Marvel Studios
The ending of the "She-Hulk: Attorney at Law" season finale sees things go full meta, as Jen smashes her way out of the episode's climax and into Marvel Studios itself, where she encounters an all-controlling AI named KEVIN. The hero prods the entity about many aspects of her show, and she notably comments on its continuation. "I do have some thoughts about the direction of Season 2," she remarks.
While this quote is more of a tease at a Season 2 for the series than an outright confirmation, it's worth noting that KEVIN doesn't correct her. The creative team certainly has ideas for further installments, as show creator Jessica Gao teased her plans for BFFs Wong and Madisynn getting a follow-up episode in the future. Series director Kat Coiro also told Entertainment Weekly that a Season 2 is a possibility, though she noted that she had no knowledge of any concrete plans. "Only Kevin Feige can answer that question," she said.
What KEVIN (not Feige) does deny during his appearance is a "She-Hulk" solo movie. As Jen departs from KEVIN's room, it tells her it'll see her on the big screen. "Really?" a starry-eyed Jen asks. "No," the AI responds. It's an amusing way to deconfirm such a project, but there's also every chance that KEVIN could just be messing with She-Hulk and a feature-film for the character could eventually be in the cards.
She-Hulk has the Avengers in her future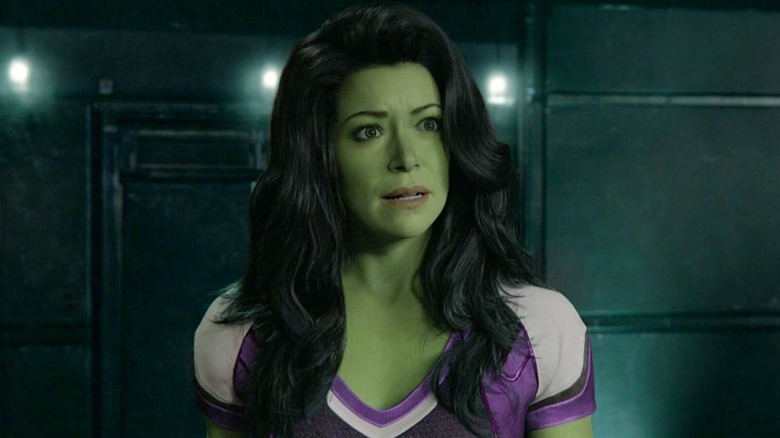 Disney+/Marvel Studios
While the "She-Hulk: Attorney at Law" season finale plays coy with the idea of a Season 2 or a movie sequel, there does seem to be some big team-ups in She-Hulk's MCU future. Mark Ruffalo, who portrays the MCU's Hulk, spoke to The Hollywood Reporter about She-Hulk. "There's not going to be another 'Avengers' without her," the actor said. Ruffalo's quote presumably applies to the upcoming film duology "Avengers: The Kang Dynasty" and "Avengers: Secret Wars," slated to release in 2025 and 2026 respectively.
It's also worth taking another look at the dialogue between She-Hulk and KEVIN in the finale. As the AI attempts to explain why Hulk shows up in the final conflict, Jen cuts it off, telling the MCU-controlling entity to "save it for the movie." The quote may be a tease for a new MCU "Hulk" movie, which would be the first since 2008's "The Incredible Hulk." Though Ruffalo told Variety in 2017 that he doesn't believe Hulk will ever get another solo film, plans may have changed since then. "She-Hulk: Attorney at Law" certainly sets up some intriguing plot threads involving Hulk and his time off-planet ("World War Hulk," anyone?) and Maslany's She-Hulk would likely be high on the list of supporting characters for a future project focused on the original green giant.
All told, She-Hulk seems a lock for future "Avengers" team-up movies, but it remains to be confirmed whether audiences will see her in any other projects.