Spider-Man Might Actually Be In The Venom Movie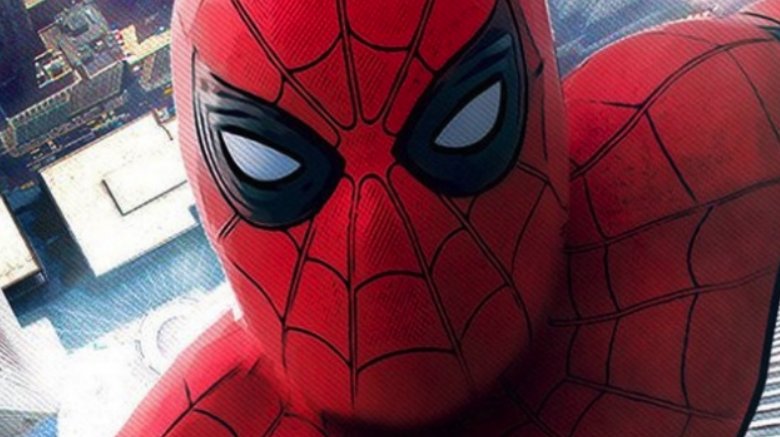 Sony
It's difficult to imagine a movie about Venom without including Spider-Man, but that's what we've been led to believe. However, a new rumor suggests that Tom Holland could still make a cameo as the teenaged web-slinger. 
Ever since Sony announced Venom starring Tom Hardy, insiders have repeatedly said that Holland won't appear in the movie and that Spider-Man exists in a separate universe from all of the studio's upcoming Spidey spinoffs. While Venom is one of Spider-Man's longtime foes (Topher Grace played the character in Sam Raimi's Spider-Man 3), there are complications that make a Spider-Man cameo a little tricky. 
Venom is going to be R-rated, and it'll have a very different tone than Spider-Man: Homecoming and even the darker Avengers: Infinity War. But the biggest problem is that putting Spider-Man and Venom in the same universe will necessitate explaining where Venom is anywhere Spidey shows up in the future. Although Sony has the rights to Spider-Man, a special arrangement allows Disney to use the character now and then. 
Still, on Collider's Movie Talk, Jon Schnepp said he's heard that Holland will make a cameo in Venom. "Spider-Man is going to be in Venom," he said. "For the last couple of months, we've been hearing how Sony is keeping it all separated, and Spider-Man is in the Marvel Cinematic Universe, but every other character that's in the Spider-Man universe is separate. All I'm saying is that Spider-Man–and I'm talking about Tom Holland's Spider-Man–is going to be in Venom."
Clearly, this should be taken with a grain of salt. Nothing is official and MCU producers Kevin Feige and Amy Pascal have both said Spider-Man won't be in the movie. But it would make some narrative sense. Director Ruben Fleischer (Zombieland) confirmed during last year's Brazil Comic Con that Venom will draw heavily from the 1993 comic book miniseries Venom: Lethal Protector and the 1995 story arc "Planet of the Symbiotes." Spider-Man is a factor in both of those sources.
We'll probably hear more as we get closer to the release date for Venom, slated to hit theaters on Oct. 5.