First Look At Tom Hardy In Venom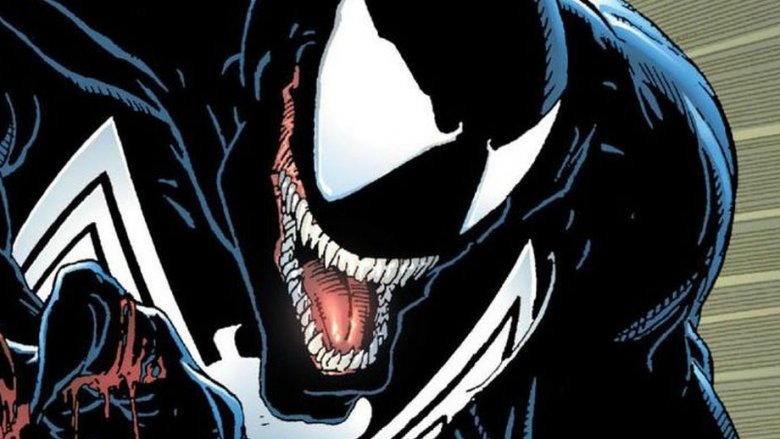 Marvel Comics
The upcoming live-action Venom movie is still shrouded in a lot of secrecy, but the curtain has just been pulled back a little.
IGN has the first official image of Tom Hardy as Eddie Brock, the journalist who comes into contact with the alien symbiote that turns him into Venom. Check it out below. Of course, this isn't quite as cool as seeing what Venom will actually look like, but word is that it'll be a motion capture role and we might not get that glimpse until later on.
Meanwhile, director Ruben Fleischer (Zombieland) confirmed during last year's Brazil Comic Con that Venom will draw heavily from the 1993 comic book miniseries Venom: Lethal Protector and the 1995 story arc "Planet of the Symbiotes." In Lethal Protector, reporter Eddie Brock moves from New York City to San Francisco in an attempt to leave his criminal life behind and become an antihero as Venom. In "Planet," an army of symbiotes descends upon the Earth.
"We want to be as true as possible to the comic with our film," Fleisher said. "I can promise you badass action, Venom's dark humor, and I can also promise you an absolutely stunning performance by Tom Hardy."
Hardy also added: "I give you my word of honor that I'm going to do anything I can to deliver the best Venom that I possibly can muster."
The movie, which co-stars Michelle Williams, Riz Ahmed, Woody Harrelson, and Jenny Slate, is expected to arrive Oct. 5.