Angela Lansbury Once Opened Up About Her Daughter's Involvement With Charles Manson's Cult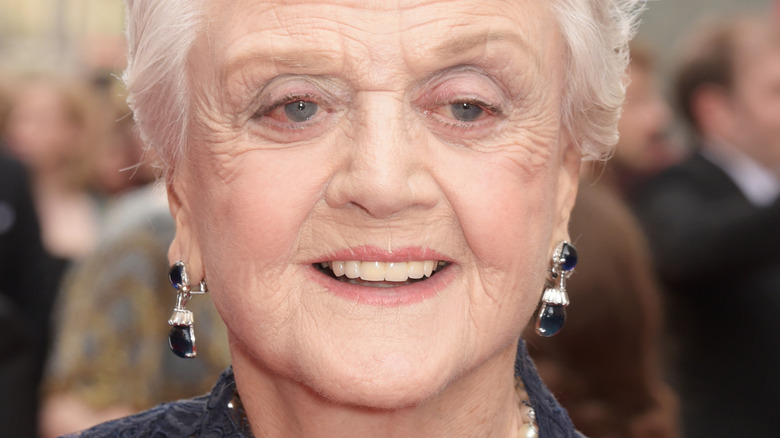 David M. Benett/Getty Images
The death of Angela Lansbury provoked yet another somber blow to the passing of the Golden Age of Hollywood. Dame Angela Lansbury was British by birth but was always a celebrated performer in her home country as well as the United States. Much of this was due to her stellar acting in many American films, such as "The Long Hot Summer," "The Manchurian Candidate," and her massive success in later life as murder novelist Jessica Fletcher in "Murder, She Wrote." The actress would in fact spend most of her long life in the U.S. From the time she was a young girl when her family left Britain to move to America, and indeed until her death at the age of 96, she lived on and off at the Los Angeles area.
Fans of stage and screen were easily transfixed by Lansbury's persona, but at heart, and in the real world, she was also a dedicated wife and mother. The actress married fellow actor Peter Shaw in 1949, becoming a stepmother to his son David, as well as a mother to two children with the actor. Her children became teenagers during the winds of change of the 1960s, which naturally led to typical phases of angst and rebellion. But for her daughter Deidre Ann, this rebellion turned dangerous due to her involvement with Charles Manson's cult. Here's what the revered actress had to say about her daughter's encounters with Manson.
Angela Lansbury moved her family to Ireland to end her daughter's fascination with the Manson Cult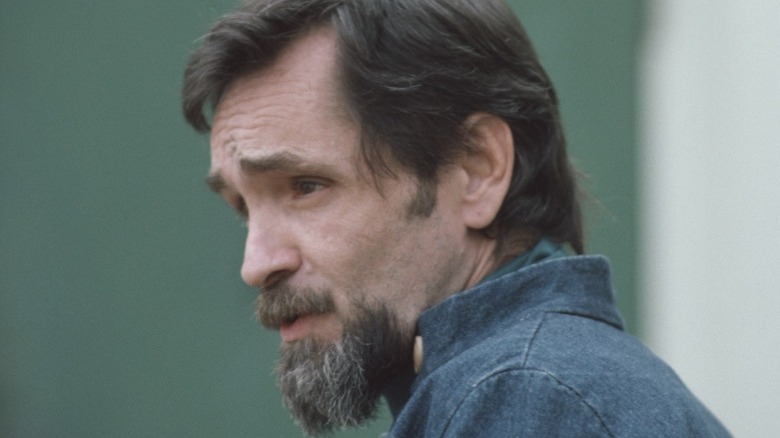 Michael Ochs Archives/Getty Images
Apart from the brutality he instigated, Charles Manson was known for his charismatic manipulation, which had his followers defending him for years after his incarceration. In 2014, Angela Lansbury revealed to MailOnline that her daughter Deidre Ann was "fascinated" by the persuasive cult leader (per Variety). She revealed to the publication, "It started with cannabis but moved on to heroin. There were factions up in the hills above Malibu that were dedicated to deadly pursuits," Lansbury said in 2014. "It pains me to say it but, at one stage, Deidre was in with a crowd led by Charles Manson. She was one of many youngsters who knew him – and they were fascinated. He was an extraordinary character, charismatic in many ways, no question about it."
Due to her concern, she spoke with her husband about relocating. She added, "We upped sticks and moved the family to a house I found in County Cork," Lansbury said, adding that she chose to move to Ireland because her mother was born there, and it was far enough from the U.S. to keep her children safe from negative influences. The actress then revealed that she still owned a home in Ireland at that time and that she refused to work for a year after the relocation to look after her family. All told, a potentially deadly disaster and another ruined life were possibly averted thanks to her efforts.