Zack Snyder's Justice League Is Coming To Kevin Smith's Theater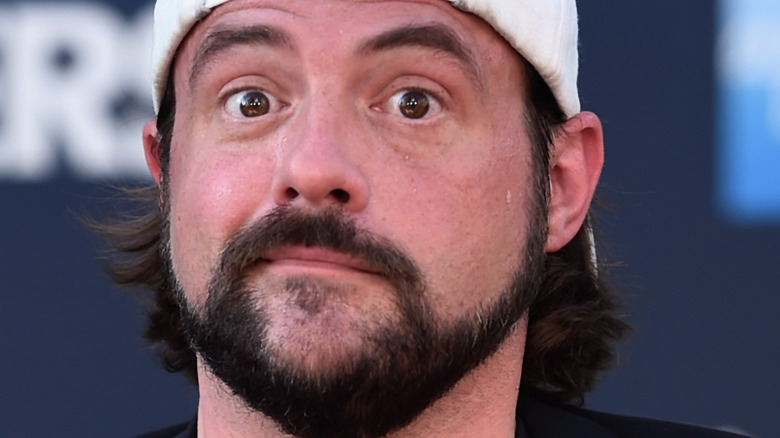 Alberto E. Rodriguez/Getty Images
Kevin Smith is arguably best known to fans for his portrayal of the quieter latter half of the Jay and Silent Bob characters, and the filmmaker has spent nearly 30 years building an impressive resume worthy of its rightful place in the annals of movie history. Smith hit a home run with "Clerks" in 1994, which introduced audiences to Jay and Silent Bob, but Smith has continued to challenge himself professionally over the years with an eclectic choice of projects based on his passions.
For all the praise Smith diehards lay at the feet of the "Clerks" franchise, "Chasing Amy" and "Tusk" deserve their respective moments in the sun. Now, fans could talk about Smith's movies all day long, but they aren't his only passion. In 2012, Smith teamed with AMC over his love of comics to launch the television series "Comic Book Men," and now Smith is branching out once more. Smith opened the SModcastle theater in New Jersey, and the filmmaker is sharing his love of cinema and pop culture with the Leonardo community.
The SModcastle is touted as The Garden State's only podcast theater, and Smith already has an intriguing event lined up for the holidays. "I think we're going to do 'A Charlie Brown Thanksgiving,'" he said during the FatMan Beyond podcast. "We're going to serve popcorn, toast, [and] jelly beans." Smith's theater seems primed to become the area's go-to venue, but did you know "Zack Snyder's Justice League" is going to be screened at the SModcastle, too?
The SModcastle theater plans to screen Zack Snyder's Justice League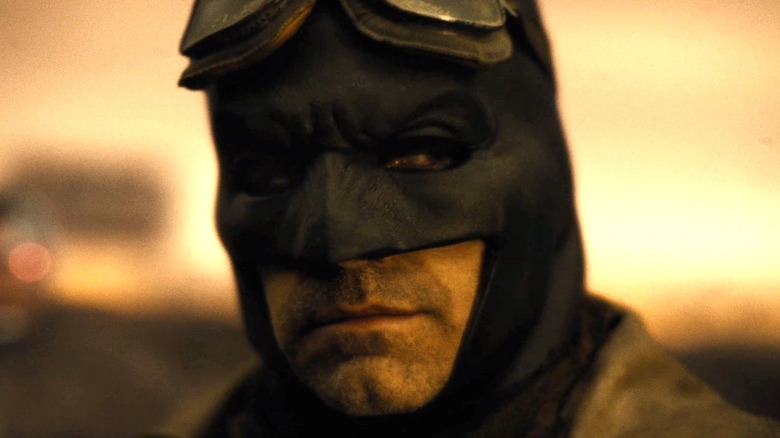 Warner Bros.
Kevin Smith's intimate theater will host the series "Directly Responsible: Face-to-Face with Filmmakers at SModcastle," which will feature Hollywood heavyweights Jason Reitman and the Russo brothers, Joe and Anthony. And Snyder will be making the trip to New Jersey during 2023 to screen "Zack Snyder's Justice League" for what is sure to be a packed house. "Zack Snyder is coming in the new year," Smith announced on his podcast — the self-proclaimed SModcast — FatMan Beyond. "And he was like: 'I've never shown 'Justice League' in a theater once.' So, I was like 'Brother, bring it!'"
"Zack Snyder's Justice League" never received a theatrical run, but it remains available to stream on HBO Max and other online services. Despite the SModcastle's limited seating capacity, fans should expect a standing-room-only situation. The Q&A directors' series should pack in passionate cinephiles who want to see one of the best superhero movies in a room of like-minded DC fanatics.
Obviously, Smith is a comic book enthusiast, and he loves the Marvel Cinematic Universe, but he also knows his way around the world of DC. Smith has directed several episodes of both the "Supergirl" and "The Flash" television series, and he loves "Zack Snyder's Justice League." Smith recalled watching the Snyder Cut for the first time with the intention of streaming just half of it, but he admitted enjoying it so much that he stayed up all night to binge-watch the four-hour movie.