Mike Flanagan Describes His Fall Of The House Of Usher As Heavy Metal Horror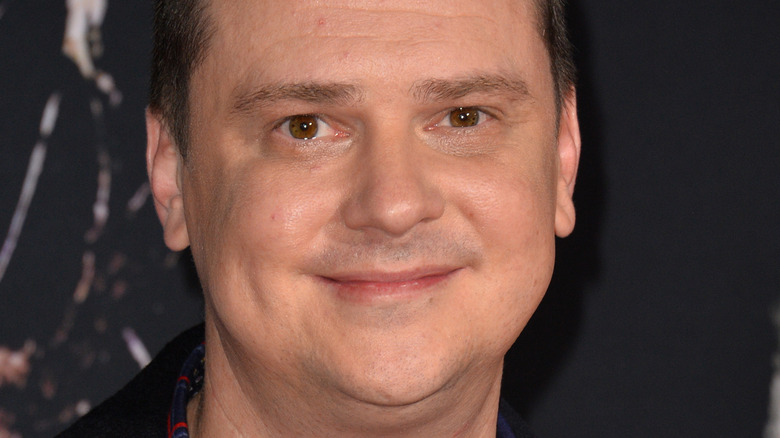 Featureflash Photo Agency/Shutterstock
Mike Flanagan has crafted some of Netflix's most compelling horror titles. His work may expand past the streaming service, but it's the series he's created while there that have given rise to what Netflix calls the "Flanaverse." Starting with "The Haunting of Hill House", the collection includes a number of fan favorites that have met with critical acclaim (via Rotten Tomatoes). Last year's "Midnight Mass" is no exception — even featuring an homage to the classic Stephen King miniseries "Storm of the Century."
This year's addition to the lineup sees Flanagan introduce "Midnight Club" to an audience who might not be aware of author Christopher Pike. "Midnight Club" continues Flanagan's successful run — already sitting in second place behind the recent hit "Monster: The Jeffrey Dahmer Story," on Netflix's TV chart (via Paste).
Next up for the Netflix/Flanagan collaboration is "The Fall of the House of Usher." The multi-hyphenate is giving viewers hints about what to expect in the upcoming series. It's sure to surprise a few die-hard fans of the filmmaker and delight those familiar with an unmistakable Italian genre.
Usher is Flanagan's bloody Giallo dream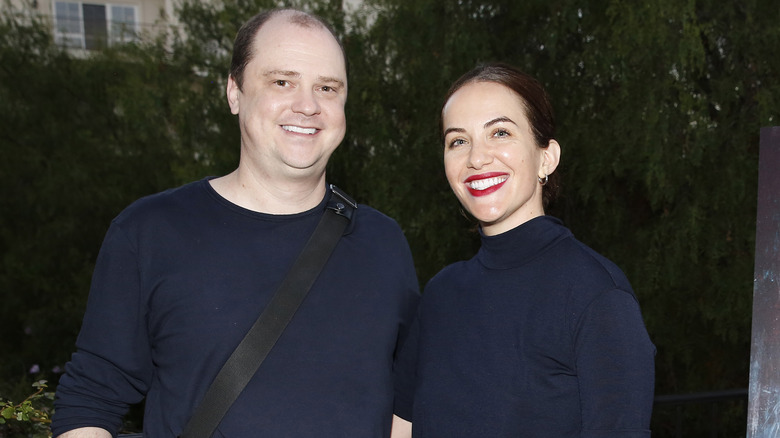 Rachel Murray/Getty Images
The upcoming series "The Fall of the House of Usher" owes its origins to one of horror's greatest writers — Edgar Allan Poe. Taking its title from Poe's 1839 short story, this outing doesn't stop there. Instead, the series will contain nods to other poems and short stories from the legendary author. The original story revolves around twins Roderick and Madeline Usher, both set on a path of inescapable destruction. Bruce Greenwood and Mary McDonnell will be starring as the pair (via Deadline).
Mike Flanagan is warning viewers to expect something very different. "It's crazy. It is unlike anything I've ever done, but in the other direction," he told The Wrap. Using music as a metaphor, he described the upcoming project as something more akin to "heavy metal" than the "string quartet" that is "The Haunting of Hill House."
He's also delving into the beautifully disturbing world of Giallo. The genre — which originates from Italy and blends crime, mystery, and horror — is revered among cinephiles around the world. Notable among its top directors are Dario Argento and Mario Bava, directors whose filmographies present some of the genre's most defining works.
Flanagan hit on what makes this genre so enthralling later in his interview with The Wrap. "It's the closest I will get to Giallo," the director said. "It's wild. It is colorful and dark and blood-soaked and wicked and funny, and aggressive and scary and hilarious."