Enola Holmes 2's Second Trailer Has Fans All Praising Millie Bobby Brown's Acting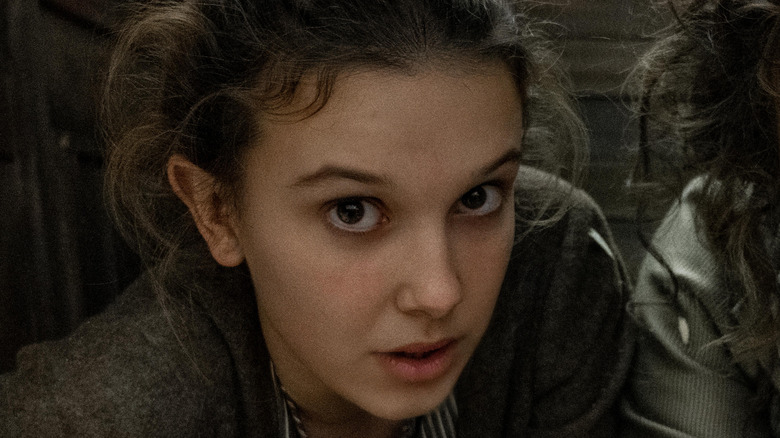 Netflix
Since her breakout role in Netflix's smash hit "Stranger Things," it was clear that Millie Bobby Brown was an up-and-coming actor to watch. Though there are many talented young performers in the nostalgic love letter to Dungeons & Dragons, Brown's role as superpowered adolescent Eleven is the standout. From encountering torture by an ambiguous government agency to enduring traumatic losses, the young actor certainly has the meatiest role in the production. "Stranger Things" may be coming to an end next season, but Brown does not seem to be slowing down.
Her partnership with Netflix has already yielded impressive results with the charming mystery "Enola Holmes." A direct contrast to the trials that Eleven has been through, Enola is bright, outgoing, and a natural successor to her brother Sherlock (Henry Cavill). After the success of the first film, it was almost a given that a sequel should go forward. And when the trailer for "Enola Holmes 2" was released, fans couldn't help but be blown away by the young actor's talent.
Millie Bobby Brown's youth continues to impress fans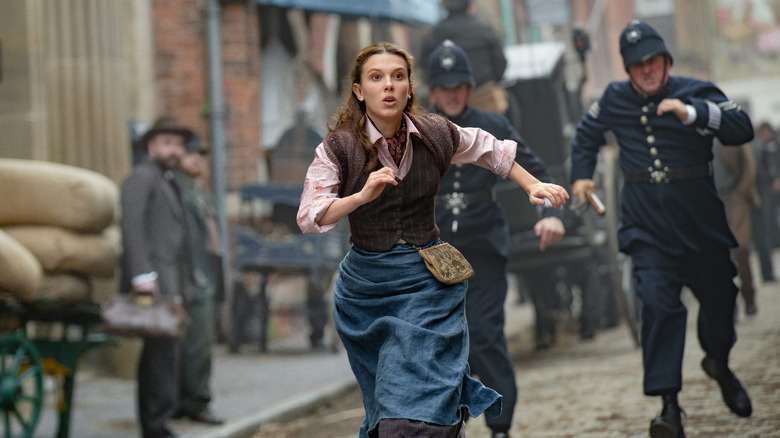 Alex Bailey/Netflix
Natural talent only comes around once in a while, and Millie Bobby Brown is one of those rare cases. Though her acting thus far has been beyond reproach, her role in "Enola Holmes" shows how she continues to improve her craft. Graduating from the ensemble cast of "Stranger Things," Brown carried the first "Enola Holmes" film on her shoulders and looks to be on track to do the same in the sequel. After the second trailer for the film was released, many fans lauded Brown's talent in anticipation of the release.
"I absolutely loved the first movie & I love Millie in this role. Her versatility as an actress is impressive, she's amazing," NETFLIX LOVING commented on the trailer (via YouTube). Many were quick to chime in, stating she was a testament to her age.
"She is so incredibly talented at such a young age!" complimented Khalilah D, while Bella Silva noted: "She is such a versatile actress. It's so inspiring and she plays the characters so perfectly I could NOT imagine the character having any other character changes." Brown has not only expanded her talents in the acting sphere but in producing as well. After her sister Paige Brown introduced her to the series, the two worked on getting the film made together (via Los Angeles Times). Thanks to their collaboration, Brown has progressed as an actor as well as a producer.