The Unexpected Shooting Of Garrett Dotson, Son Of Storage Wars Stars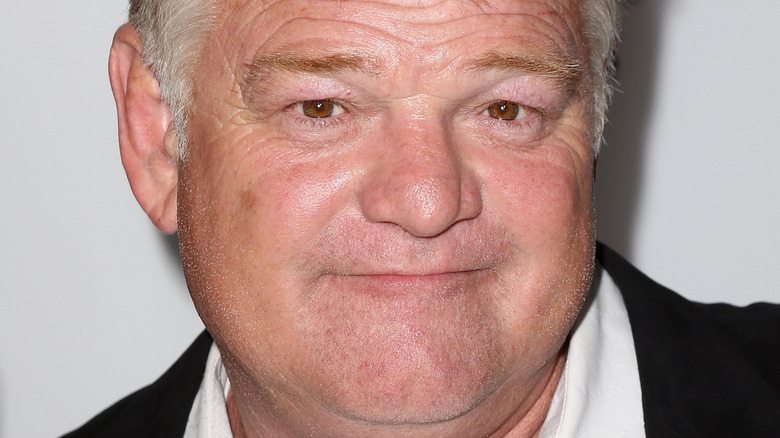 David Livingston/Getty Images
The life of a child being lost is always a tragic and terrifying thing to imagine, especially for the parents. This was almost the case for Dan Dotson and his wife, Laura Dotson, best known for featuring on the A&E reality series "Storage Wars," when their son, Garrett, was unexpectedly shot one day. The event occurred in September 2020 when Garrett Dotson was shot in Lake Havasu, Arizona by 21-year-old Garrett Wilder following a heated interaction between the two. The injury ended up being so severe that Dotson had to be airlifted to a hospital in Las Vegas, Nevada to stop the intense bleeding caused by the bullet hitting a major vessel in his heart. On top of this, his spine was found to be fractured from the shot as well, further concerning health officials working to save Garrett's fragile life (via TMZ).
The concern turned out to be infectious, as Dan and Laura Dotson were scared for the safety of their son, especially once he needed to be transferred to the Vegas hospital. The two would even open up a GoFundMe fundraiser for the cost of the surgery, although it would only make over $8,600 with a goal of $300,000. While they did not meet their financial goal, it seems that Garrett was lucky enough to make a recovery and continue on with his life. But while he was, fortunately, able to make it out alive, one might be wondering if anything came of his attacker. 
Garrett Wilder was arrested
Garrett Wilder was arrested by officials from the Lake Havasu City Police Department, where cops put out a search warrant. They entered Wilder's home, where they found a handgun and a single spent shell casing. Wilder would go on to be held on a $1 million cash-only bond and transferred to the custody of the Mohave County Sheriff's Office. On top of this, he was charged with drive-by-shooting, disorderly conduct, two counts of aggravated assault, misconduct involving weapons, and endangerment (via TMZ). Garrett Dotson's mother, Laura, states that she believes that the attack was targeted against her son (via Daily News). 
As for Garrett Dotson himself, while it took some time for his body to work properly, the surgery ended up being a success (via Daily News). His father, Dan Dotson, would go on to tweet, "Thank you to the surgeon that saved my son from bleeding out on the air trip to Vegas Thank you everyone for the prayers & positive thoughts thrown our way. Garrett is out of surgery & is expected to survive #prayerworks #prayerwarriors thank you God for sparing my son Garrett." On March 22, 2022, Garrett would go on to file a notice in the Mohave Superior Court for $212,506 in restitution against Wilder, with a hearing for the case taking place on April 11, 2022 (via Havasu News). It's unknown what the outcome of the case ended up being, but we hope Dotson will see justice prevail.