The Fascinating Way Storage Wars' Dan Dotson Got His Start As An Auctioneer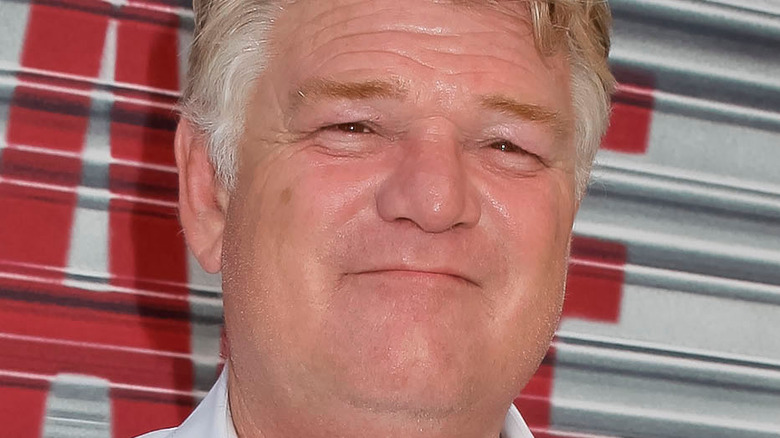 Tibrina Hobson/Getty Images
In April 2022, "Storage Wars," A&E's unscripted series about storage locker auctions, aired the last episode of its 14th season. For 12 years now, the show has worked on the premise of buyers purchasing defaulted storage units and looking to see what sort of treasures are hiding inside. If the buyers are lucky, they'll stumble across a rare and valuable piece, and viewers get to learn its history and its price. While that formula initially entices audiences to watch the show, it's the cast members' fun personalities that keep the viewer's interest. 
Of course, nobody forgets the showstopping villain Dave Hester, known for his trademarked "YUUUP!" catchphrase and his antagonistic tendencies. There's also original cast member Barry Weiss playing the eccentric but affable collector who always seems to overspend on lockers. The buyers' larger-than-life personalities often tend to overshadow the other quieter — but just as interesting — cast members. For instance, auctioneers Dan and Laura Dotson are overlooked in favor of the buyers, mostly because they rarely get involved with them, save for one particularly explosive altercation with Hester. Aside from Dan's lightning-fast, "Rap God"-like bid acknowledgments, the show moves on, and the Dotsons are no longer a part of the proceedings.
Dan Dotson may not be quite as bombastic as his fellow cast members, but if you look back at his history, you'll discover that auctioneering is second nature to him.
Auctioneering is second nature to Dan Dotson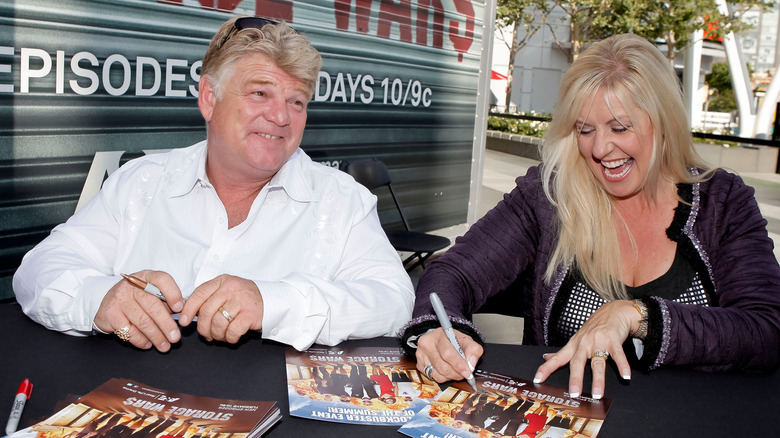 Tibrina Hobson/Getty Images
Tracing his love of auctioneering to the Ozark Mountains in 1974, Dan Dotson has been around the auctioneering business since he was a child. According to the American Auctioneers website, the company owned and operated by the Dotsons; Dan spent his summers in northwest Arkansas with his grandfather, who was a cattle and farm auctioneer. At Dan's request, his grandfather began teaching him the auctioneering business when he was just 11 years old. It seems that he was so hooked on this new career path that at the age of 16, he started skipping school to attend a local auction house to help sell furniture.
Dan Dotson would go on to establish American Auctioneers in 1983, a company that now manages over 3,000 auctions and appraisals annually. This is, of course, in addition to being a regular cast member on "Storage Wars."
In a 2014 interview with Dan posted to his official YouTube channel, he gleefully expresses his gratitude for the business and his love of auctioneering, "I have enjoyed this business immensely for 39 years. And it's just brought everything into my life. I met my wife at auctions. I've got a nice life ... It's just a wonderful business and it's not the same. Every day it changes and that's one of the reasons that I just really like this industry. It keeps my attention and it's brought a lot of good opportunities."