Supergirl's Melissa Benoist Opens Up About Andrew Kreisberg Firing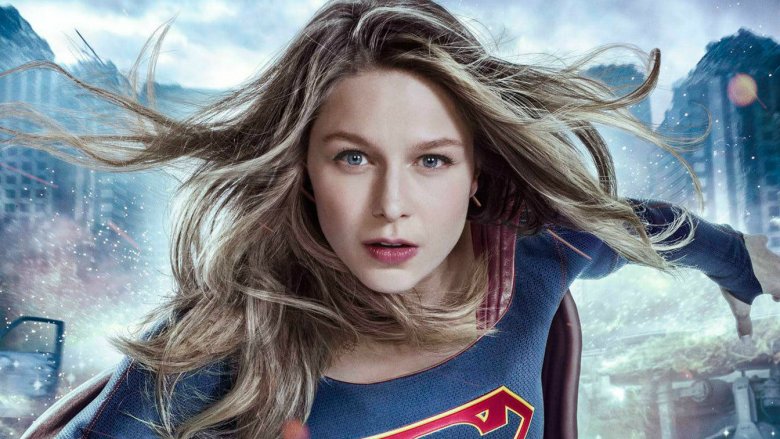 CW
Supergirl is even more dedicated to fighting for equality after a real-life scandal rocked the CW series.
Back in November, former Supergirl boss Andrew Kreisberg was fired after allegations of sexual harassment. Recently, star Melissa Benoist spoke about how the firing will affect the show moving forward during the Television Critics Association's winter press tour.
"That was a major disappointment, and the irony was not lost on me," Benoist said. "I have to say that the way our show has recovered as a cast and a crew together, we have an atmosphere on set now that I'm extremely proud of and there are a lot of amazing men that work on our show, and we have a lot of amazing women that are in powerful positions on our show as well—now one of our co-showrunners is a female, [Jessica Queller], and the executive producer Sarah Schechter. We're all in the fight for equality and for a safer atmosphere in the working space."
Kreisberg, who was also an executive producer on The Flash, Arrow, and DC's Legends of Tomorrow, was fired after 15 women and four men alleged sexual harassment and other physical misconduct. Kreisberg strongly denied the claims and was initially suspended by Warner Bros. Television Group while an investigation took place.
Supergirl will go on temporary hiatus due to a production delay, but the show will return for four weeks beginning tonight (Jan. 15). CW head Mark Pedowitz previously told Entertainment Weekly the delay had nothing to do with the Kreisberg investigation.
When asked about how Hollywood is doing in the wake of the #MeToo movement, Benoist said, "I think it's a matter of empathy, and it's a matter of listening to each other and maybe as standing in each other's shoes for a day across genders, and across sexualities, across any platforms. I just think it's a matter of listening to each other. It's hard to talk about something when you're still so in the thick of it, when you're still so engulfed by sorting out the confusion, but I have a lot of hope. I think that people are better than the way things have been."
When the allegations first surfaced, Benoist released a statement on Twitter saying that she would return to work "even more committed to being a part of changing the norm by listening when people speak up, and refusing to accept an environment that is anything less than a safe, respectful and collaborative space."