Arrowverse Showrunner Suspended Following Sexual Harassment Allegations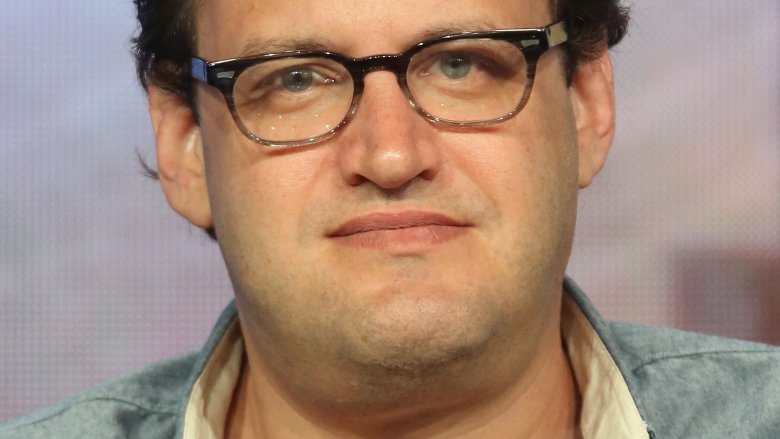 Getty Images
Andrew Kreisberg, the executive producer and showrunner of several DC Comics television series in The CW's Arrowverse, has been suspended following allegations of sexual harassment made by multiple women. Variety reports that Warner Bros. TV Group has already opened an investigation into Kreisberg's alleged sexual misconduct. 
Warner Bros. TV Group issued a statement to Variety that reads: "We have recently been made aware of allegations of misconduct against Andrew Kreisberg. We have suspended Mr. Kreisberg and are conducting an internal investigation. We take all allegations of misconduct extremely seriously, and are committed to creating a safe working environment for our employees and everyone involved in our productions."
Kreisberg, who was worked on Arrow, The Flash, Supergirl, and DC's Legends of Tomorrow, reportedly "engaged in a pattern of alleged sexual harassment and inappropriate physical contact over a period of years." A total of 15 women and four men who worked with Kreisberg at some point in time have come forward to share their stories about his behavior, which allegedly included "frequently touching people without their permission, asking for massages from uncomfortable female staff members, and kissing women without asking." Kreisberg also reportedly made continuous, sexualized comments toward women regarding their physical appearance, attire, and desirability, and made the workplace feel "unsafe" as he often "scare[d] people."
Variety's report details a number of alleged instances of sexual harassment, including Kreisberg showing a male employee a video of a woman topless, telling a female co-worker he no longer wanted to sleep with her, putting his hands on an employee's backside without their consent, asking female workers for their bra sizes, miming having sex at work, just to name a few.
Though the showrunner did admit that he has "made comments on women's appearances and clothes in [his] capacity as an executive producer," he denies that they were ever sexual in nature. "Like many people, I have given someone a non-sexual hug or kiss on the cheek," Kreisberg told Variety. He also denied any touching or massages took place, and added, "I have proudly mentored both male and female colleagues for many years. But never in what I believe to be an unwanted way and certainly never in a sexual way."
All 19 individuals alleging Kreisberg acted in an inappropriate manner have chosen to remain anonymous for "fear of retaliation" from Warner Bros., The CW, or the executives and creatives that are tied to the programs. According to the outlet, many of the women who are the alleged victims of Kreisberg's harassment are "current or former employees in a range of positions" on the CW series in the Arrowverse. 
Additionally, none of the sources who spoke to Variety reported Kreisberg to Warner Bros. human resources, worrying that they would "pay a price for that." One woman indicated that contacting HR "never crossed [her] mind, because it seems like nothing's been enforced." Variety notes that the studio's HR department has now begun interviewing the women on Kreisberg's staff. 
Berlanti Productions, which oversees Kreisberg's series, released its own response to the news. DC luminaries Greg Berlanti and Sarah Schechter stated, "We were recently made aware of some deeply troubling allegations regarding one of our showrunners. We have been encouraging and fully cooperating with the investigation into this by Warner Bros. There is nothing more important to us than the safety and well-being of our cast, crew, writers, producers, and any staff. We do not tolerate harassment and are committed to doing everything we can to make an environment that's safe to work in and safe to speak up about if it isn't."
It's currently unclear how Kreisberg's suspension will affect the many Arrowverse shows he had a hand in, but we'll be sure to update you when news on that breaks.