The Last Jedi Moment Rian Johnson Couldn't Wait For Fans To See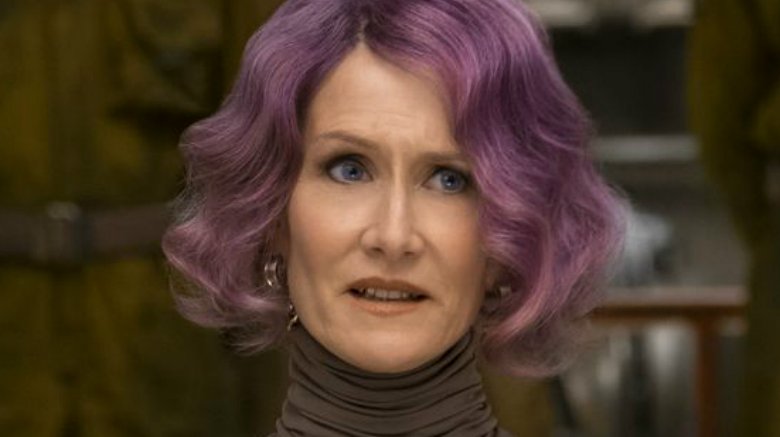 Contains spoilers for Star Wars: The Last Jedi
Rian Johnson knew everything that was coming in Star Wars: The Last Jedi long before the rest of us humans did. But there was one scene he was especially excited to unleash upon the world.
No, it wasn't the first words of Luke Skywalker (Mark Hamill) to Rey (Daisy Ridley) or the demise of Snoke (Andy Serkis) or even the odd shirtless scene with Kylo Ren (Adam Driver). Johnson told The Hollywood Reporter it was the scene in which Vice Admiral Holdo (Laura Dern) sacrifices herself by sending the Raddus into hyperdrive directly through Snoke's ship Supremacy, slicing it in half. Johnson said he was very eager to see how it would play when he watched it with an audience in a theater. 
The scene actually features about 10 seconds of silence, which prompted some theaters to post warnings that it isn't a technical glitch. 
"The [sacrifice] moment with Holdo was something I was holding my breath to see how the audience reacted, and I could not have been more thrilled with how the theater reacted to that big moment," Johnson said. 
As for directing Dern in that scene, he said she made it incredibly easy for him. "Just YouTube search any interview with Laura," he said. "What you see is what you get: She is the most bright, lovely, open person. It's not like she's that way for the cameras and different in real life. That's her. She's one of my favorite people. I feel like just getting to become friends with her during this process is one of the true joys of it. She was so open to it. Especially she and Oscar [Isaac], who had the majority of their scenes together. They worked together so well they immediately got on. Laura was very excited about the arc of that character in terms of the audience's perception of the character. That's something we talked about a lot, that she had no vanity about. She was just really excited about the overall effect the character was going to have on the audience. That was really exciting."
Although The Last Jedi split many fans, it still became the biggest domestic release of 2017.