Star Wars: The Last Jedi Is Now The Highest Grossing Film Of The Year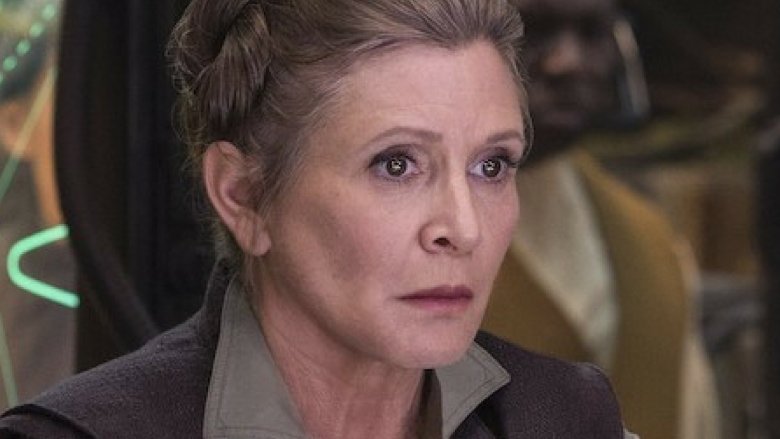 Star Wars: The Last Jedi is the box office winner once again. The film fell just 26.7 percent from its second week in theaters to bring in another $52.4 million, putting it above $500 million domestic and over $1 billion worldwide. (via Box Office Mojo)
Star Wars: The Last Jedi received a positive reception from critics, although it got a more mixed reaction from fans. Still, despite the controversy, the film earned the second highest opening weekend of all time, pulling in a massive $220 million. Although it experienced a large drop in its second week due to Christmas Eve falling on a Sunday, it has held strong throughout the holiday season and now stands as a highest domestic grosser of 2017.
Second place went to Dwayne Johnson's Jumanji: Welcome to the Jungle, which capitalized on good reviews and word of mouth to increase 38.9 percent for an additional $50.5 million. Although it wasn't enough to beat Star Wars, the haul puts the film, which also stars Karen Gillan, Kevin Hart, and Jack Black, at $169.8 million domestic and $219.3 million worldwide.
Third place went to Pitch Perfect 3, which held on to its spot despite increasing competition from Hugh Jackman's The Greatest Showman. That film rose 73.4 percent to $15.2 million, putting it just under $50 million domestically. The rest of the top ten was filled out with familiar films, including Ridley Scott's All the Money in the World, which opened in theaters on Christmas day and took in $5.4 million from 2,074 theaters over the weekend.
Aaron Sorkin's Molly's Game also opened in limited release on Christmas day and went on to earn $2.3 million from 271 theaters over the weekend, good for thirteenth place. Further down the line, Daniel Day-Lewis' Phantom Thread opened in four theaters and brought in $220,000, while the buzzy Film Stars Don't Die in Liverpool earned $36,048 from four theaters.
You can view this weekend's full box office results (via Box Office Mojo) below.
Top 10 Weekend Box Office Gross
1. Star Wars: The Last Jedi: $52,446,000 (-26.7 percent), $517,144,228 Total Domestic Gross   
2. Jumanji: Welcome to the Jungle: $50,570,000 (+38.9 percent), $169,825,967 Total Domestic Gross  
3. Pitch Perfect 3: $17,780,000 (-10.8 percent), $64,268,470 Total Domestic Gross   
4. The Greatest Showman: $15,270,000 (+73.4 percent), $48,785,986 Total Domestic Gross 
5. Ferdinand: $11,650,000 (+59.2 percent), $53,810,105 Total Domestic Gross
6. Coco: $6,572,000 (+22.1 percent), $178,944,459 Total Domestic Gross   
7. All the Money in the World: $5,450,000 (– percent), $12,610,000 Total Domestic Gross   
8. Darkest Hour: $5,280,000 (+35.7 percent), $17,926,287 Total Domestic Gross   
9. Downsizing: $4,600,000 (-7.2 percent), $17,058,365 Total Domestic Gross   
10. Father Figures: $3,705,000 (+13.0 percent), $12,740,000 Total Domestic Gross