Wild Bill's Heartwarming Charity Work Should Make Deadliest Catch Fans Proud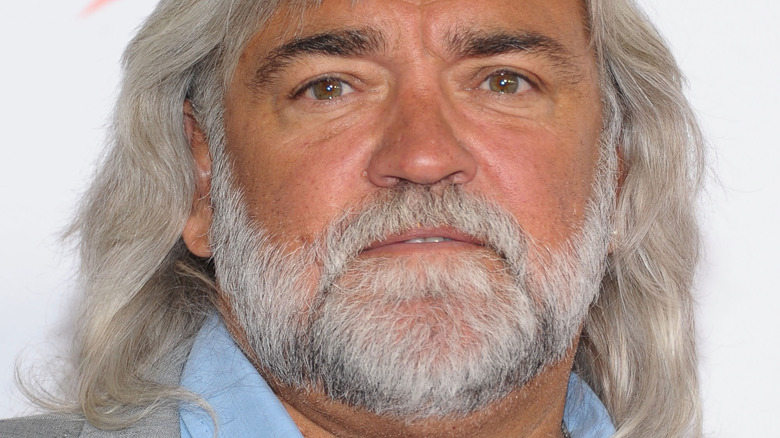 Michael Loccisano/Getty Images
"Deadliest Catch" star Captain "Wild" Bill Wichrowski earned his reputation in Alaska's largely lawless frontier. In an interview for "Larry King Now," fellow "Deadliest Catch" captain Johnathan Hillstrand explained how Bill got his "Wild" nickname, and it's apparently a story of Wichrowski exacting some vigilante justice on those who had hurt others. "Well, he had a bunch of guys, and they hurt a bunch of people pretty bad," explained Hillstrand " ... Like, hurt them, put them in the hospital. Well, Bill come down, and he's got his AR-15 cocked and shot a couple rounds out the window and said, 'Alright, everybody at the table, put your hands on the table.' Anybody with bloody hands, he broke their hands with the stock of the gun."
When asked if he did jail time for this, Wichrowski explained that this was 20 years ago in Alaska, which he also described in the interview as the closest thing to the wild west that still exists today.
His bio on the Discovery website points out that "Wild" Bill is more like "Mild" Bill these days. Indeed, Wichrowski doesn't lash out at his crew as much or break anyone's hands with the butt of a gun anymore, but anyone continuing to come back to crab fishing every year has to be a little wild. Still, once you hear about Wichrowski's charity work, you'll start thinking of him as a teddy bear. Well, probably not, but it is still heartwarming nonetheless.
Wild Bill Wichrowski works with three different charities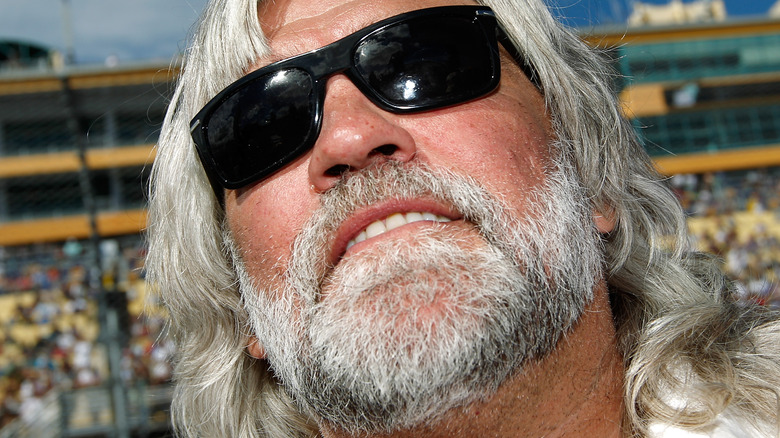 Tom Pennington/Getty Images
In an interview with GamerStuff, "Wild" Bill Wichrowski mentioned he has three primary causes that he contributes to: breast cancer research, the Wounded Warrior Project, and protecting kids from predators on the Internet. "A lot of these guys go out, and they're doing great things financially," Wichrowski explained. "I've got three different charities that I'm working with. So that's kind of the direction I'm going." Thus, Wichrowski prides himself on being more than just a captain and a reality TV star.
The website for Wounded Warrior Project explains that their services, which include projects surrounding mental health, physical health, career counseling, and more, are open to anyone who suffered a physical or psychological injury in military service on or after September 11, 2001. The Safe Surfin' Foundation website says that its mission is not just to protect youth from predators but to educate youth on the evolving nature of technology and its inherent dangers.
It's hardly surprising that Wichrowski would support the Wounded Warrior Project as, according to the bio on his own website, he's a navy veteran himself. That's probably why he feels so at home on the sea. So, however "wild" Wichrowski might be, he's still got enough heart to give back to those who need it.