What Happened To Wild Bill From Deadliest Catch?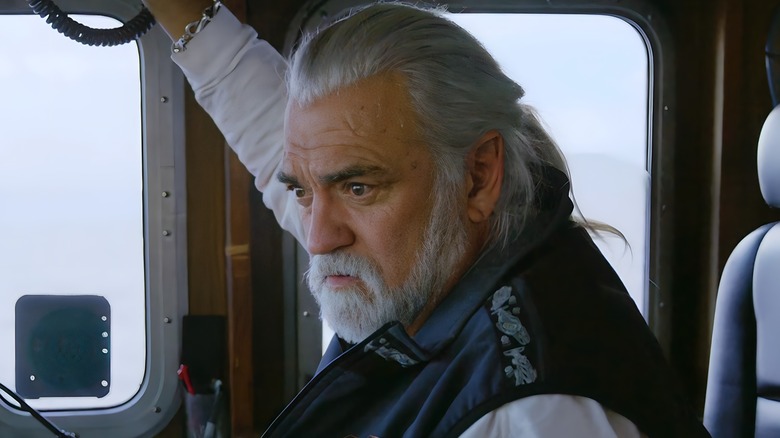 Discovery Channel
Discovery Channel's hit show "Deadliest Catch" has been reeling in TV viewers for over 15 years now, but it's not just the action on the high seas that keeps drawing people in. It's characters like Captain "Wild" Bill Wichrowski.
The rugged Alaska king-crab fisherman has been a staple on "Deadliest Catch" since 2010 when he first joined the reality show for Season 6. Wild Bill's son, Zack Larson, was also brought on to serve as a greenhorn before eventually switching boats. Over the years, Wichrowski has established himself as an ornery grump who often clashes with Larson and others while working with them. He's softened up in recent seasons but is still known to cause a stink if a deckhand gets out of line. So where is Wild Bill today? 
Like decades past, the former Navy man is still navigating the treacherous waters of the Bering Sea in search for crab — and there's no sign he's stopping. 
Wild Bill had his most difficult season yet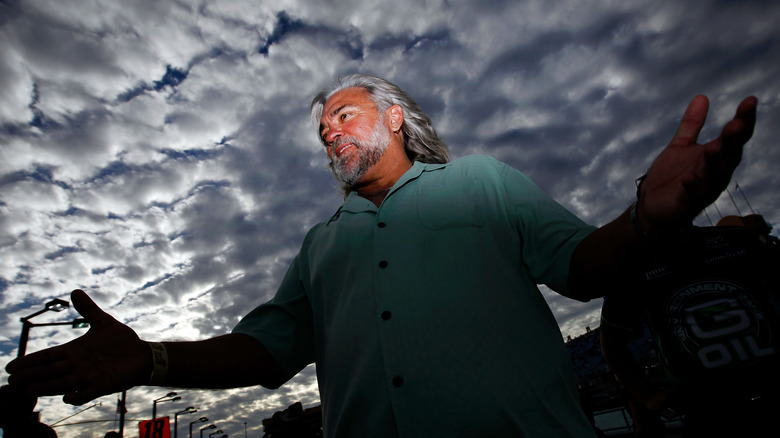 Tom Pennington/Getty Images
Anyone wondering what Captain Wild Bill Wichrowski's has been up to can find the silver-haired captain on Discovery Channel, as always, scooping out crabs from the Bering Sea. Wichrowski recently appeared in Season 17 of "Deadliest Catch," which he has called one of the hardest and most uncomfortable to film yet. 
Citing the COVID-19 pandemic as an underlying issue, Wichrowski told Looper earlier this year, "This is probably the most difficult season I've ever endured, and I've been coming up here since '78." The captains and their crews were ultimately forced to quarantine before heading out, Wichrowski said. 
"You couldn't move around freely, vendors were shut down. Half the fleet didn't even go," he recalled. "Everything was so difficult, just to get off the ground and get out of town." In one instance, Wichrowski was forced to steer his way through the Bering Sea without advanced intelligence from Alaska Fish and Game due to surveys not being performed because of COVID. Wichrowski explained they didn't have, "the preliminary paperwork, where they found crab and what was going on, nor did they have information that gave them numbers to give us a quota."
Season 17 of "Deadliest Catch" premiered on April 20 and just had its season finale on September 21. You can catch Wild Bill in action by streaming the entire season, available now on Discovery+.