The Story Behind The Triggered Episode Of The Conners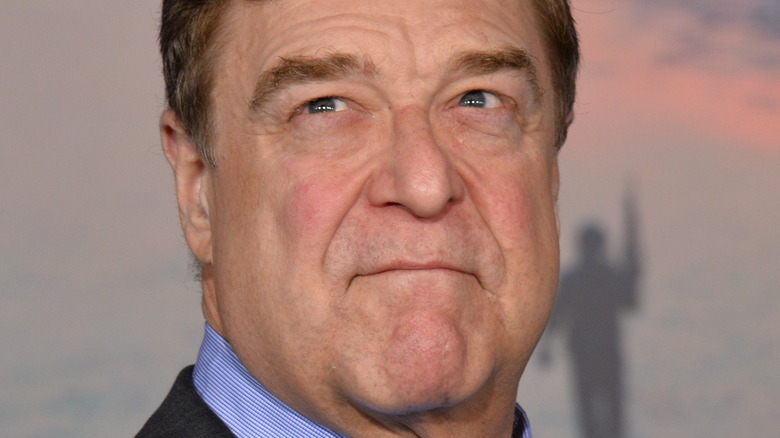 Featureflash Photo Agency/Shutterstock
ABC's "The Conners" is primarily a sitcom — and indeed, one that serves as a spinoff to the long-lasting sitcom "Roseanne." However, there have been times the series has chosen to tackle serious subject matter in a way that is anything but funny. Consider the Season 4 episode "Triggered," which focuses on a mall shooting that takes place close to the Conners' household, and serves as a commentary on the rampant gun violence throughout America.
Sure, there are plenty of comedic moments throughout the episode, but a great portion of "Triggered" is incredibly disheartening –- mostly because the episode hits so close to home for the millions of Americans who have suffered due to gun violence. The Conner family is placed on lockdown within their house due to the active shooting at the mall, and have to sit and anxiously watch the television for news about Emilio Rodriguez (Rene Rosado) and his young daughter Beverly Rose Conner (Charlotte Sanchez), – both of whom are trapped inside the mall with the shooter.
It's a harrowing, all too real depiction of the way that gun violence can turn our lives upside down in the blink of an eye, and according to executive producer Bruce Helford, the episode was created for the simple fact that this terror resonated so well with families across America.
The episode was created to connect with families across America and spark discussion
During an interview with Deadline, executive producer Bruce Helford asserted that "Triggered" was a "no-brainer" for him from the moment that Lecy Goranson (who plays Becky Conner-Healy within the series) pitched it, having just met a fan who wanted "The Conners" to cover the topic of gun violence. "It seemed very natural for us to tackle this and define the aspects of it we wanted to focus on," Helford explained. "Mainly, the trauma of a family – because whether you're in their neighborhood or it's on your block or in your community, there's no family in America that hasn't thought about how safe they are when they leave their home."
Goranson also provided some important insight into her initial pitch for the episode, explaining how she was inspired to write about it after meeting a high school English teacher from Elgin, Illinois – an area that had experienced gun violence firsthand. The English teacher asked Goranson to write about this issue, and she asserted that her intention in pitching "Triggered" was to get people to discuss the gun violence problem in America and realize that they are not alone in feeling scared.
Goranson and Helford's comments make it clear that the episode derived from a desire to connect with people across America who have felt fear in the wake of the devastating gun violence which has rocked this country –- and in doing so, potentially spark discussion about the issue.