How Angela Lansbury's Age Caused A Problem On The Set Of Gaslight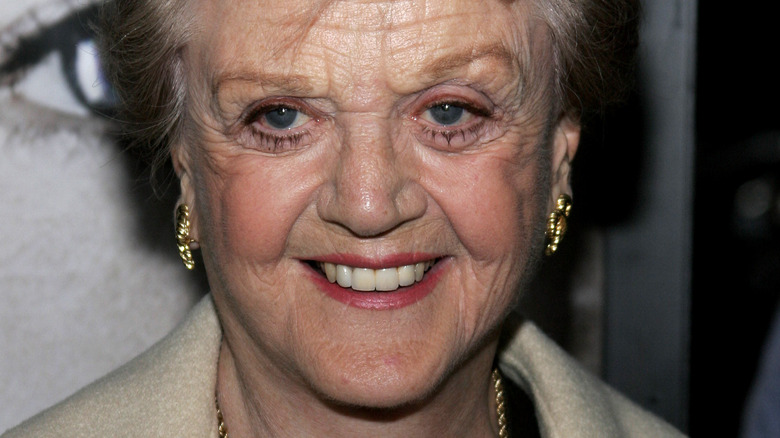 Tinseltown/Shutterstock
While fans mourn the death of Angela Lansbury, who passed away on October 11, 2022, at the age of 96, we're also looking back at the long, vibrant career she had. Some will always associate her with Mrs. Potts, her character from Disney's 1991 animated feature film, "Beauty and the Beast," and a role she would revisit several more times in her career, including the "Beauty and the Beast: Magical Ballroom" video game (via IMDb). Some will always associate her with her role as Jessica Fletcher on the Emmy Award-winning series "Murder, She Wrote," which ran for 12 seasons and spawned four television films.
But no matter what point in her career we discovered her, there was a treasure trove of work to choose from in Lansbury's astounding 75-plus-year career. Not only was she a film and television star; she loved the theater and had received five Tony Awards for memorable characters like Mama Rose in "Gypsy" and Mrs. Lovett in "Sweeney Todd: The Demon Barber of Fleet Street." The actors and directors she worked with in her early careers, such as Ingrid Bergman, George Cukor, Gene Kelly, and Clarence Brown, were a who's who list of the Golden Age of Hollywood. And as it were, Lansbury, who was a teenager when she began working on her debut film "Gaslight," ran into some issues because of her age.
She couldn't smoke in the film until she turned 18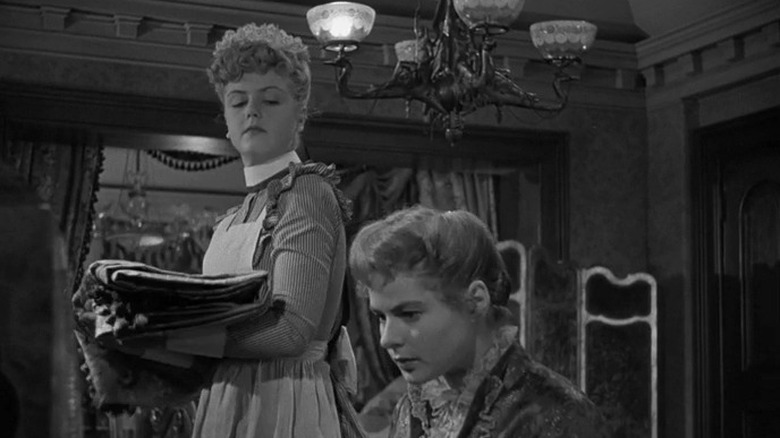 Metro-Goldwyn-Mayer Studios
According to PBS, Angela Lansbury wasn't allowed to smoke on the "Gaslight" set until she was 18, which caused some problems since her character, Nancy, smoked. So, a solution was created: they would wait until Lansbury turned 18 to film scenes that featured her smoking.
"It was required that there was a social worker with me until my 18th birthday, which I celebrated on the set of "Gaslight," actually," Angela Lansbury told NPR in a 2000 interview, recalling arrangements made when she was a minor on set. She went on, saying that she "was able to take a cigarette out of a packet in my purse and smoke it, which I hadn't been able to let on, that I had been smoking from the time I was, really, about 14 years old." The actress, however, added that she wasn't proud of having taken up the vice at a very young age, and had quit smoking some 30 years prior.
Apparently, no one was allowed to swear in front of the teenager either, and as quoted to Parade, Lansbury told David Letterman, "Of course, the director was the great George Cukor and his language was really ripe and rare and marvelous," she said. "They literally covered my ears."