James Wan's Horror-Fueled Batman Idea Would Be His 'Fantasy Project'
Rich Polk/Getty Images
James Wan is a modern-day auteur who excels at making horror movies. Fellow auteur Alfred Hitchcock certainly prospered during the latter portion of his career by directing iconic, scary films like "Psycho" and "The Birds," and Wan's resume is replete with must-see macabre titles like "Insidious" and "The Conjuring." However, it was a little movie released nearly two decades ago that made Wan a household name, and it forever linked him to the horror genre.
"Saw" launched Wan's career, a film franchise, and a Halloween movie-going tradition, but the project was surprisingly born out of the necessity to make a movie and make it on the cheap. "I met James Wan at film school," Leigh Whannell said during an interview in Season 1 of "Eli Roth's History of Horror." "We both loved horror movies." During the episode titled "Slashers, Part 2," Whannell explained how he and Wan decided to finance a movie together by utilizing their own funds, and the filmmakers needed to cut corners to save money and minimize the budget.
"So, we figured out that the cheapest thing we could do would be two actors in one room," Whannell continued. And thus, the genesis of "Saw" was born. Now, pair Wan's horror pedigree and his billion-dollar box office success with DC's blockbuster, "Aquaman." Can you imagine what a Wan-inspired, superhero film outside of Arthur Curry's (Jason Mamoa) world would look like? Well, Wan has, but did you know Wan's dream project would be a "Batman" horror flick?
Forget the Dark Knight, imagine Scary Batman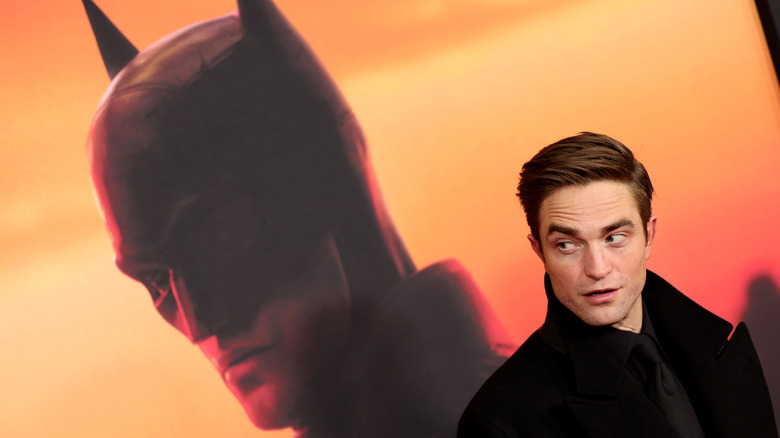 Dimitrios Kambouris/Getty Images
Gotham's billionaire playboy was Wan's first love in the world of comics' characters. "The one that kind of made the biggest impact on me is Tim Burton's 'Batman,'" Wan said in an interview on the Happy Sad Confused podcast. So, a horror-fueled Batman movie seemed like a logical project for the auteur. "I loved the idea of directing Batman, but a horror version of Batman," Wan said in an interview with Heroic Hollywood. "That would be a potential fantasy of mine."
Think of what a filmmaker like Wan could do with not only a horror/superhero movie, but what if Wan was given one of DC's Trinity characters (Superman/Batman/Wonder Woman) to shape the story around? Success would inevitably follow. Wan's "Aquaman" was the only DC film outside of Christopher Nolan's "The Dark Knight" and "The Dark Knight Rises" to surpass the billion-dollar mark worldwide at the box office. And all of the "Saw" films with the exception of "Saw VI" and "Spiral" made over $100 million at the box office, according to Box Office Mojo. Clearly, Wan has a feel for both the superhero and horror genres.
Ultimately, even though there was a chance for the filmmaker to visit the world of Gotham, Wan decided to go with his gut. "I'm a big fan of the Batman world and the Batman character," Wan said during the same interview on the Happy Sad Confused podcast. "I just ultimately decided that it probably wasn't for me."