The Big Bang Theory Had Plans For A Hilarious Selena Gomez Guest Role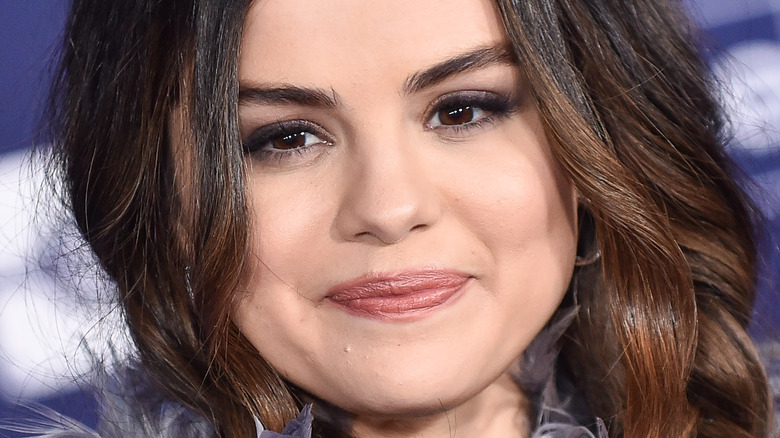 DFree/Shutterstock
"The Big Bang Theory" was a big enough hit to land some pretty huge guest stars, some of which aren't commonly seen on a network sitcom. The gang got to meet Bill Gates in the Season 11 episode "The Gates Excitation." Then later that season, Mark Hamill officiated the wedding between Sheldon (Jim Parsons) and Amy (Mayim Bialik) in "The Bow Tie Asymmetry."
In one instance, the show even brought two legendary co-stars together for the first time. According to Cinema Blend, in a 2014 panel at San Diego Comic-Con, showrunner Steve Motaro told the anecdote about how, in the Season 7 episode "The Convention Conundrum," guest stars James Earl Jones and Carrie Fisher had actually never met each other despite having co-starred in the original "Star Wars" trilogy together. Fisher made the moment even more memorable when, upon seeing Jones for the first time, she raised both arms and yelled out "Daddy!"
But, there was one guest star that the show never landed due to scheduling conflicts who would have been epic.
Selena Gomez was almost a guest star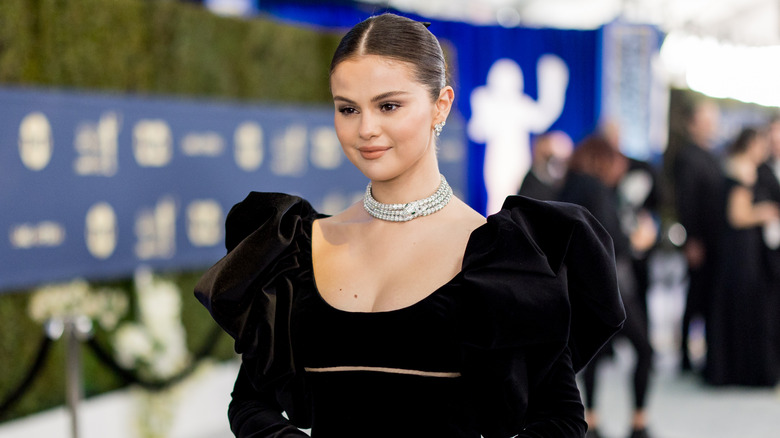 Emma Mcintyre/Getty Images
In the book "The Big Bang Theory: The Definitive, Inside Story of the Epic Hit Series" by Jessica Radloff, it's explained that after Selena Gomez posted on her Instagram in 2016 that she was a fan of the show, Steve Motaro had an idea for an episode specifically for the pop star.
"I never even got to pitch it to them, but I had kicked around an idea that Amy had been complaining about her awful stepsister and what a b**** she was," Motaro explained in the book. "When we meet this stepsister, played by Selena, she's beautiful and great and everyone loves her and Amy was just being jealous. It never got further than that. It would have been fun if it could have worked out." It could have been very interesting to see that dynamic play out between Mayim Bialik and Gomez, but unfortunately, the scheduling never worked out and the writers ended up going another way in terms of Amy's family.
Gomez certainly demonstrates a gift for comedy playing opposite comic legends Steve Martin and Martin Short on Hulu's "Only Murders in the Building," which has a near-perfect score on Rotten Tomatoes. According to Deadline, it debuted as the most-watched comedy in Hulu's history and has also been renewed for a third season. So Gomez is starting to look like she really could have carried off a hilarious episode.