Renée Felice Smith Was Originally Supposed To Only Be A Guest Star On NCIS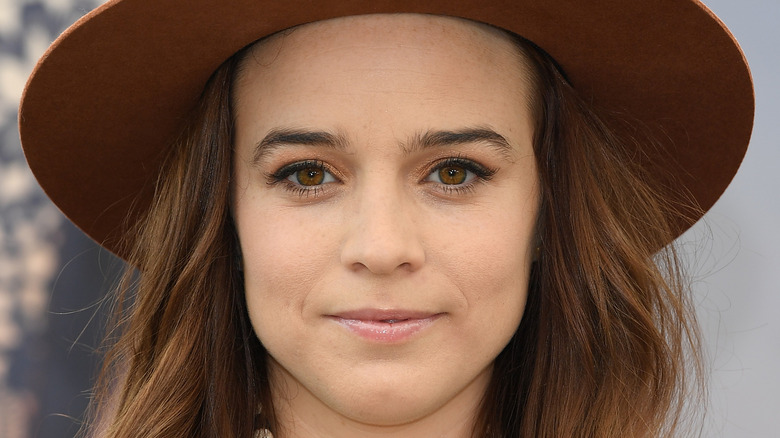 Pascal Le Segretain/Getty Images
Several of the series regulars on "NCIS: Los Angeles" first appeared on a backdoor pilot, "Legend," as part of "NCIS" Season 6. This included Office of Special Projects agents G. Callen (Chris O'Donnell), Sam Hanna (LL Cool J), and Nate Getz (Peter Cambor).
Callen and Hanna's easy chemistry has permanently anchored the show as partners, but the cast has changed its lineup over the years. "Legend" featured Lara Macy (Louise Lombard), an OSP Special Agent. She didn't return for the series itself (via TV Insider) but had a complicated history with "NCIS" mainstay Leroy Jethro Gibbs (Mark Harmon). As well, Eric Beale (Barrett Foa) moves to Tokyo at the end of Season 12, while Hetty Lange (Linda Hunt) hasn't appeared on the show frequently in recent seasons.
Some cast changes happen in television because of chemistry or an actor wanting to leave, while others are because of happy accidents. This "NCIS: Los Angeles" cast member wasn't supposed to be a series regular and eventually appeared in 11 seasons. Talk about good fortune!
Renée Felice Smith was supposed to be a guest star
As brilliant analyst Nell Jones, Renée Felice Smith fits perfectly with the rest of the "NCIS: Los Angeles" cast. It might shock fans that Nell wasn't intended to be a regular character in the series.
According to a Patch interview, when Smith read for Season 2 of the show, she would only be a guest star. But Smith said, "I guess the writers saw a lot of opportunity for the character," especially that "[she] kind of brings a new voice to the show, a little bit younger, she's kind of spunky, and she's got a different perspective on things." Smith's energy and chemistry with the actors was evident, and soon enough, she became a regular cast member of "NCIS: Los Angeles."
The actress remained a part of the series until the Season 12 finale, where Nell leaves NCIS to join her partner Eric in Tokyo. But she loved making the show, "especially to have been able to play the 'smart girl,' quite frankly" (via TV Insider). When Smith was asked by TV Insider if she would come back for the 300th episode, she immediately responded, "Of course."