Christopher Lowell Recalls His Memories Of Playing Piz On Veronica Mars - Exclusive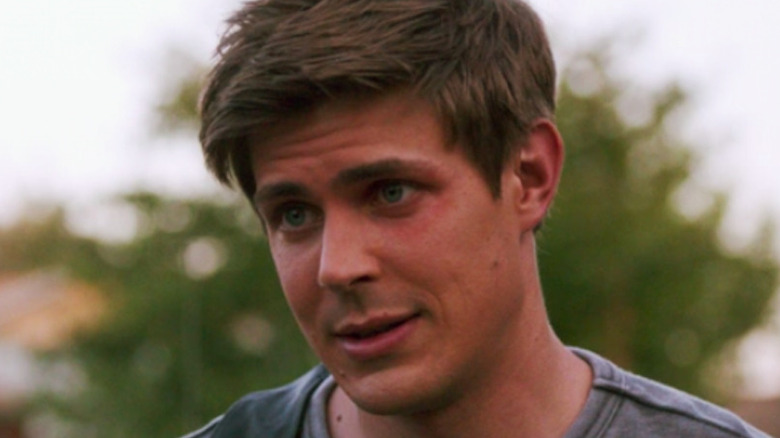 Warner Bros.
During its brief three-season run between 2004 and 2007, teen detective series "Veronica Mars" attracted a passionate fan base. Not only did their loyalty turn the series into a cult classic, but it also raised over $5 million during a Kickstarter campaign to fund a 2014 movie continuation of the show (via The Guardian). And in 2019, those dedicated fans helped convince Hulu to make an 8-episode revival of the series. 
One of the actors who will always be remembered for his time on the show is Christopher Lowell. Though he went on to star in the beloved Netflix series "GLOW" and the horror-comedy "My Best Friend's Exorcism," for "Veronica Mars" fans, Lowell will always be Piz — the kind, tolerant, and upstanding guy who became Veronica's (Kristen Bell) boyfriend after she and her high school friends matriculated to Hearst College in the show's third season. While Piz and Veronica didn't have the same intense connection as she had with her previous boyfriend, Logan (Jason Dohring), Piz was a genuinely good guy who didn't come with any of the drama Logan did.
The Piz versus Logan debate may have polarized fans, but when Lowell sat down with Looper to discuss his memories of "Veronica Mars," he had nothing but positive things to say.
'The greatest group of people'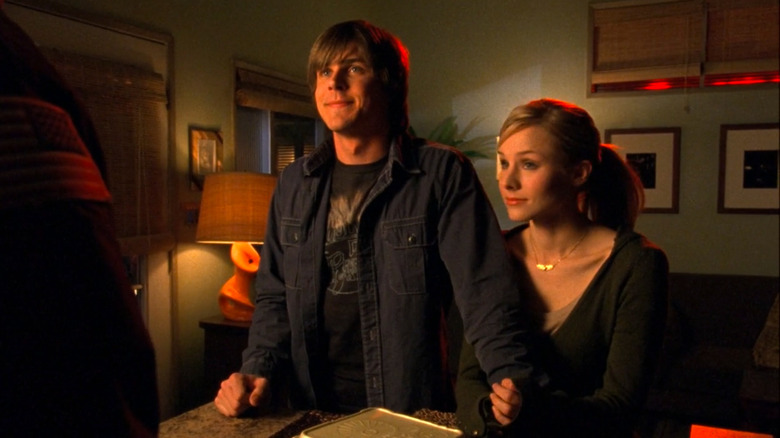 The CW
When Christopher Lowell was hired to play the title character's new love interest in "Veronica Mars" Season 3, creator and showrunner Rob Thomas made sure the actor understood exactly what he was stepping into.
"When I got the job, it was one of my first jobs, and I remember Rob Thomas being like, 'Listen.' He sat me down after I got cast. He was like, 'Everybody is going to hate your character, but we're hoping that because you're a nice enough guy that it'll balance itself out,'" Lowell shared. "I went into it with this understanding that I was going to be hated for breaking up the big romance of the show."
Despite that warning on the fan reaction to the introduction of Piz, Lowell looks back on "Veronica Mars" fondly. "It was one of the most welcome work environments I've ever been a part of," Lowell confessed. "Kristen [Bell]'s one of my closest friends and Ryan Hansen, everybody. It was the greatest group of people."
In fact, it was such a wonderful experience that Lowell and the rest of the cast were thrilled when they got the chance to reunite for the 2014 movie. "Leaving the show, whenever you leave a job, it's bittersweet because you think it's the last time you're going to work with these people, so when we got to do the film, it felt like borrowed time," Lowell revealed. "It felt like something we weren't supposed to have that we were able to get. We all really savored the flavor every day on the film. It was such a blast to work with those people again. I love them."
Lowell's new film "My Best Friend's Exorcism" is available on Prime Video.