Why Chicago P.D.'s Patrick Flueger Compares Kim And Adam To Ross And Rachel On Friends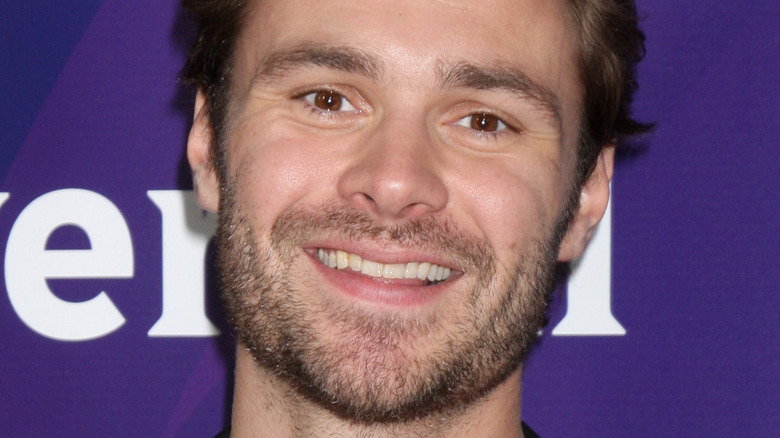 Kathy Hutchins/Shutterstock
When it comes to romantic pairings on the hit cop drama "Chicago P.D.," the one couple fans wish would finally get together once and for all is the duo of officers Kim Burgess (Marina Squerciati) and Adam Ruzek (Patrick Flueger). And when it comes to TV relationships, it's not exactly a stretch to see a certain similarity between the long-suffering CPD love-combo Burzek and the multi-season approach-avoidance dance between Ross Geller (David Schwimmer) and Rachel Green (Jennifer Aniston) on the iconic sitcom "Friends."
As noted by Friends Fandom, Ross and Rachel eventually end up being the show's most enduring couple. As for whether Adam and Kim will fulfill that role on "Chicago P.D.," the jury remains out. But as Flueger told Us Magazine about the way that Adam and Kim relate to each other, "My favorite thing about this relationship is, I think it's one of the most realistic relationships on screen as far as adults are concerned." The actor explained that he feels Burzek is convincing because the relationship is often problematic and not always comfortable for the two characters. "It's complicated. It's not easy. And they lean on each other, and they hurt each other." With this sometimes dicey interpersonal dynamic to consider for the two cops on "Chicago P.D.," why would Flueger equate Kim and Adam to Ross and Rachel on "Friends"?
Flueger thinks the two couples both have on-again off-again romances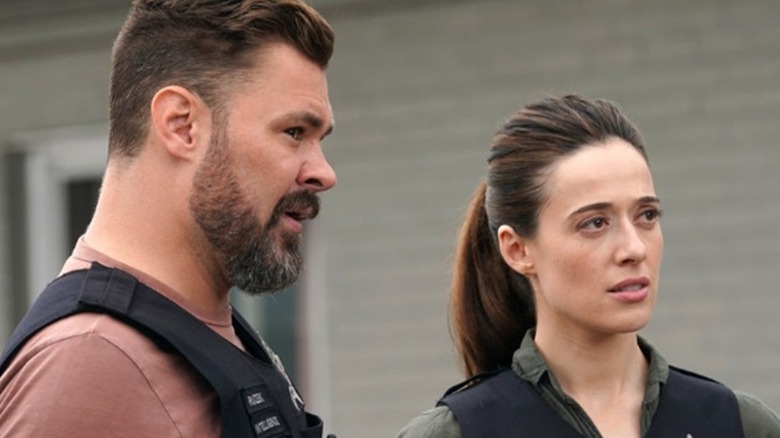 NBC
The truth is, Burgess and Ruzek, have recently gone through much more trying times on "Chicago P.D." than any other couple on the series, let alone the decidedly lightweight sitcom tribulations that Ross and Rachel face on a show like "Friends." In addition to Kim being shot and abducted, she and Adam have also had to contend with the kidnapping and subsequent rescue of their adopted daughter, played by Ramona Edith Williams.
But despite the apparent dissimilarities between the two couples, Patrick Flueger did find one commonality in their relationships, telling Hello Magazine in March of 2022, "Here's what I like, we have the 'will they won't they?' We're like Ross and Rachel." He then added that putting Kim and Adam together in a closer romantic bond would also make an intriguing addition to the show vis a vis the two actors' chemistry on screen.
But as Marina Squerciati revealed to CinemaBlend recently, the Burzek equation may remain complicated for a while longer on the series: "I think we'll learn that the shooting, where she was shot at the end of Season 8, hasn't really left her and that's part of what's hurting her relationship with Ruzek and is going to come up a bit more in the [current] season, how that's still haunting her."