Why Deadliest Catch's Sig Hansen Is Jealous Of Steve Harvey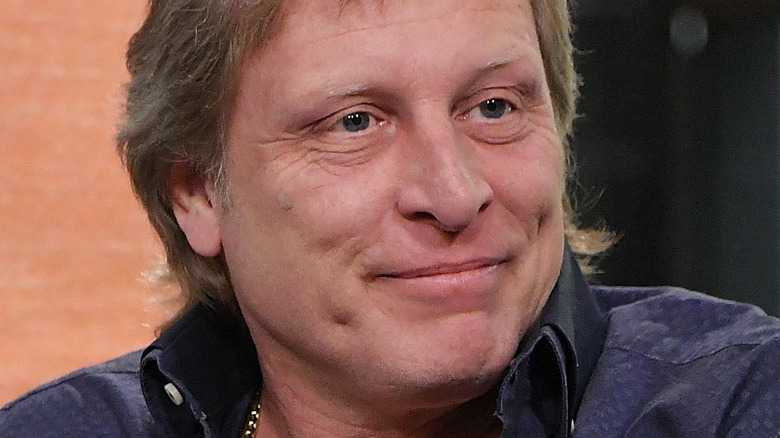 Mike Coppola/Getty Images
Sig Hansen is the captain from "Deadliest Catch" who seems to have most embraced the title of "celebrity." Hansen is the only one to have been cast in a Pixar film, and he's also the only one to have been a contestant on "Celebrity Apprentice." In a 2014 interview with Double Talk, Hansen explained why it made sense for him to be a contestant on "The Apprentice," arguing, "Well, let's see, I run a boat, I have a crew. And you're supposed to be a team leader and delegate authority. Okay, well I think that counts. We own our own business, so that helps." That said, Hansen was eliminated from "The Apprentice" in Season 14 Episode 5, "It's Like a Booze Cruise with Knowledge."
In an interview with Best Celebrity News, Hansen was asked if he had any further aspirations in showbiz beyond his previous ventures, and he did his best to evade the question. "Because of the Discovery Channel, of our relationship and how good things have been, it's interesting, because you get to see, you know, the media, and how it works, you know, and it's fun to be a part of that," Hansen explained. "Now, we've always said, work first — it's not like I'm going to give up my day job here, of course, you know. But it's a lot of fun." So, it doesn't seem like Hansen has anything else lined up in Hollywood, but it doesn't sound like he's ruling it out, either.
But, for all of his flirtations with stardom, there's one celebrity that Hansen is jealous of: Steve Harvey.
Sig Hansen thinks Steve Harvey's job looks like fun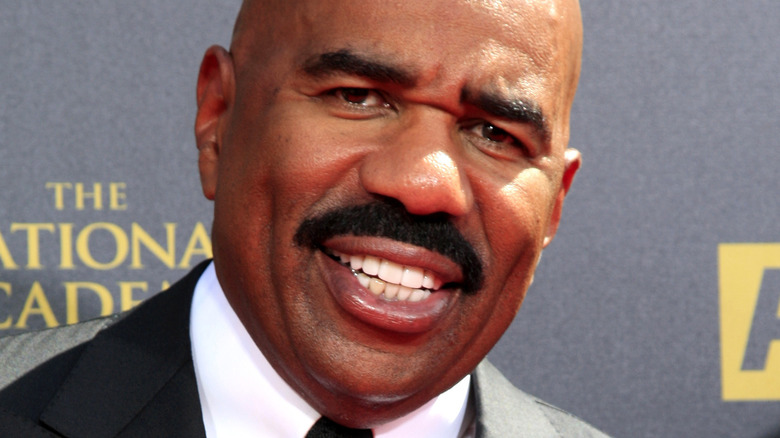 Joe Seer/Shutterstock
In a 2021 interview with Channel Guide Magazine, Sig Hansen was asked what he would want to do if he wasn't a fisherman, and he talked about how much he would love being on television. "You know who I am jealous of?" Hansen asked. "I am jealous of Steve Harvey and I don't get jealous of anybody. I just think it is so interesting how these guys make it work. And to me, it looks like fun on the job." Hansen also mentioned that it would be safer to be a television show host, as he would be on land instead of battling the humongous waves on "Deadliest Catch."
Steve Harvey does seem to be having a lot of fun, not only hosting "Family Feud" since 2010 but also on his latest show, "Judge Steve Harvey." Decider describes the show as such: "After about five minutes of Judge Steve Harvey, the ludicrous idea that Harvey is judging small-claims disputes between people falls away, when you realize what the show really is ... it's a comedy show." Having Harvey as a judge certainly seems like a lot of fun, with Harvey frequently laughing on the stand and giving the same bewildered looks he gives contestants on "Family Feud," making for a courtroom show with a lot more laughs than "Judge Judy." And the fun just keeps coming as an April 2022 article in The Futon Critic confirmed that "Judge Steve Harvey" was renewed for a second season.