Deadliest Catch's Sig Hansen Was Once Perfectly Cast As This Pixar Character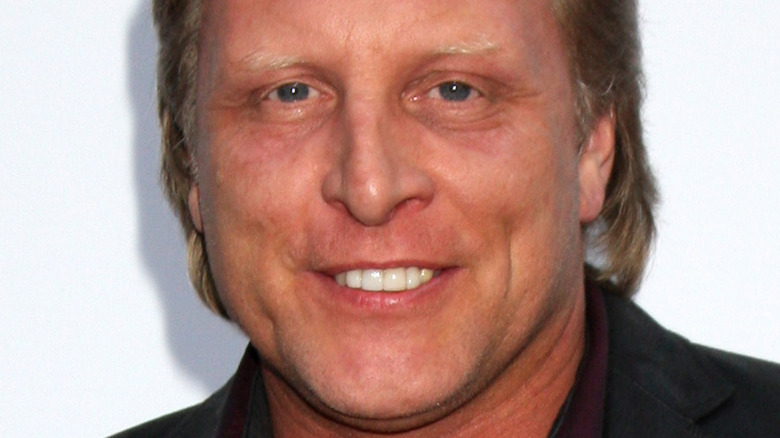 Kathy Hutchins/Shutterstock
Captain Sig Hansen has been a staple cast member of Discovery's fishing drama "Deadliest Catch" for years, recently earning his own spin-off focusing solely on Hansen and his family. According to the description on Discovery's website, the spin-off, "Deadliest Catch: The Viking Returns" focuses on Hansen and his family and their efforts to expand their crab fishing operation from Alaska into Norway, their family's ancestral homeland. 
Ahead of the debut of his new series, Hansen told EW how excited he was to return to fishing in Norway, saying, "Returning to Norway was a blast from the past. I've fished in Norway as a teenager and I enjoyed every minute of it. We try to visit Norway once a year to see family, but we weren't able to do that with Covid the last few years. It was very exciting and rewarding to go back."
In addition to fishing, Hansen has served as the technical advisor and consultant on "Deadliest Catch" since Season 2 (per IMDb). Still, there's one more credit to Hansen's name that might surprise you: He got to be in a Pixar movie in the most perfectly appropriate role for him.
He voiced a crab fishing boat in Cars 2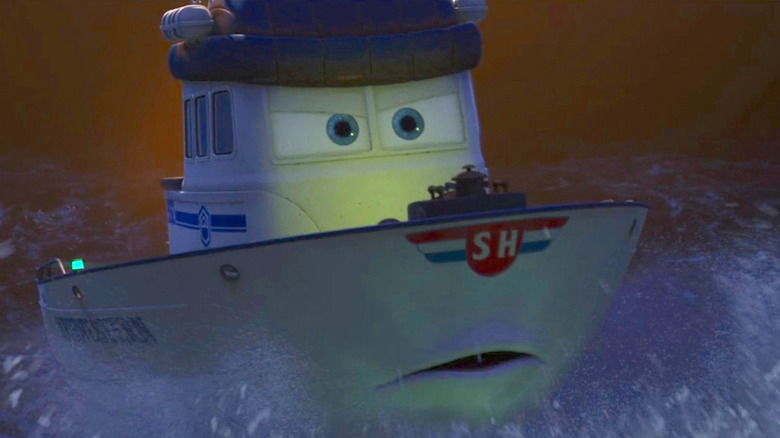 Disney+
Sig Hansen got the chance to expand beyond his fishing empire in 2011 when he was cast in the role of Crabby the Boat in "Cars 2." The boat he plays bears an uncanny resemblance to his own boat, the Northwestern, as seen on the show. Crabby even bears the name "Northwestern" on the front of the boat along with the letters "SH" just like the actual Northwestern. 
Hansen explained to Dailymotion on the red carpet at the premiere of "Cars 2" how he ended up cast in the Pixar film. "Well, by chance, we were doing a little fundraiser for the Coca-Cola 600. John Lasseter was there and then one thing led to another, I met John, and we were raising money and he's like 'I need a guy, I need a boat.' There you go." He also mentioned that it was interesting to be on a red carpet for an event, noting, "Well, 'Deadliest Catch' is not exactly a red carpet kind of event."
The cameo came very early in the movie, in the scene right after the opening film credits, and fans found it to be absolutely delightful. In a Reddit thread in the r/MovieDetails subreddit, people expressed how excited they were to see Hansen in the role of Crabby. "When the movie first came out I thought it was so cool, like I didn't even like the rest of the movie I only liked this opening scene..." wrote u/TTV-Chic. "My family and I geeked out about this as we are Disney fans and huge fans of Deadliest Catch from the first season," wrote u/12YakAnak. It was certainly a cute Easter egg for fans of both Pixar and "Deadliest Catch."