Red Notice Already Has Not One, But Two Sequel Scripts In The Works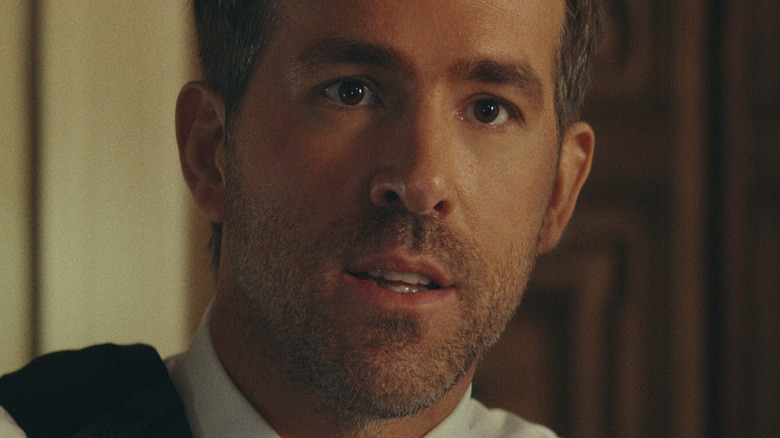 Courtesy of Netflix
Starring Dwayne Johnson, Gal Gadot, and Ryan Reynolds, "Red Notice" is an action comedy film full of fun twists and quippy one-liners, though its real draw is the star power of its cast. The dynamic between John Hartley (Johnson), Nolan Booth (Reynolds), and Sarah Black (Gadot) makes for a cocktail of charisma that's hard to resist. The film features an open-ended finale that suggests another installment could be possible, so fans of "Red Notice" got a double dose of exciting news from Netflix when it was announced in January 2022 that the streaming service intends to make two sequels (via Deadline).
Since the first film ended with Cleopatra's golden eggs in the hands of Interpol and Inspector Urvashi Das (Ritu Arya) in hot pursuit, the criminals don't have much left to lose. However, Hartley, Booth, and Black have proven themselves to be a formidable team, so Das will have to stay one step ahead of them if she wants to stay in the game. With a full-fledged franchise in the works, the story could go in any number of directions. Thankfully, the minds behind "Red Notice" have given fans a bit of insight regarding how far along they are in the production process.
Pre-production for Red Notice 2 & 3 is already underway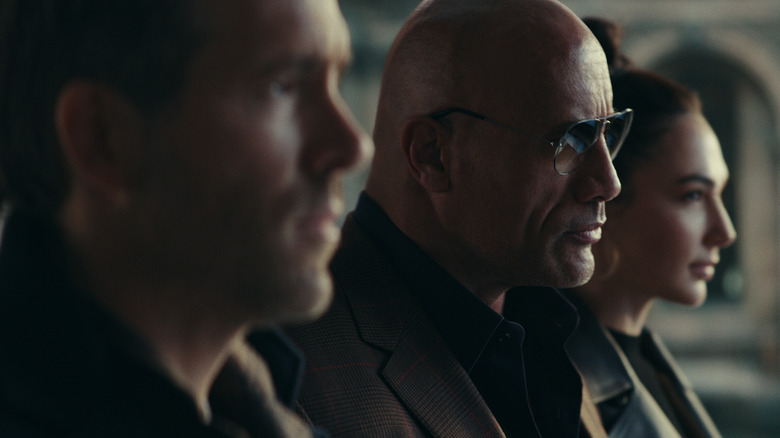 Courtesy of Netflix
"Red Notice" producers Beau Flynn and Hiram Garcia told the editor-in-chief of Collider that the film's director and screenwriter, Rawson Marshall Thurber, is hard at work on the next two installments. 
"Well, we have a 'Red Notice 2' script and almost [Red Notice] 3," Flynn said, explaining that the filmmakers hope to make the sequels back-to-back. "But it's going to be all about the scripts and how we feel and how Dwayne, Gal, and Ryan feel about them. But that franchise is a blast and obviously Netflix really wants it, and Rawson is committed."
Garcia expressed similar sentiments about the forthcoming films. "We're excited to be able to get into it and see a new draft that he's about to deliver to us very soon," he told the outlet.
In typical spy-thriller fashion, the first movie took viewers on an action-packed adventure that saw the characters travel to far-off locations like Rome, Bali, Argentina, Egypt, Valencia, and Sardinia. The story concludes with Booth blackmailing Hartley and Black to join him on another heist, and they head to the Louvre Museum in Paris, which houses plenty of potential targets for this trio of thieves. Perhaps "Red Notice 2" will pick up where the first film left off, but it's entirely possible that France is just the beginning. Now that preliminary work on the "Red Notice" sequels has begun, it's only a matter of time before plot details become available.