The Grinch Is Here To Haunt Your Dreams In The Mean One First-Look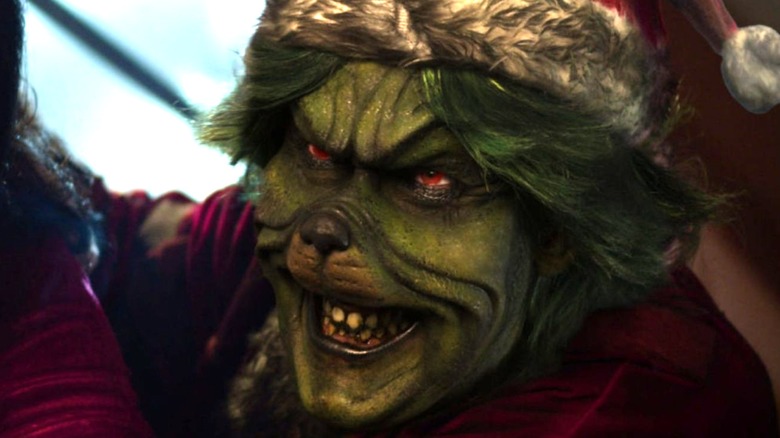 XYZ Films
The month of December can be a tough time for horror fans, made to feel like entertainment Scrooges as they sit through 31 days of snowy, saccharine family films about the true meaning of the holiday season. This year, however, they'll have at least one seasonal film to sink their teeth into — XYZ Films' "The Mean One" (via ComicBook.com).
A Christmas-themed horror feature starring David Howard Thornton of "Terrifier 2" in the title role, the film's official synopsis reads, "The Mean One is a hairy, green-skinned grump in a Santa suit, living on a mountain high above the town of Newville, despising the holiday season. Young Cindy You-Know-Who, whose parents were butchered by The Mean One twenty Christmases earlier, is returning to town to seek closure... but is about to discover that this fiend with a heart two sizes too small is still quite eager to carve the roast beast" (accessed via Complex). If the names and places of this story sound a little familiar, they're supposed to.
A bloodthirsty parody for Christmas and horror fans alike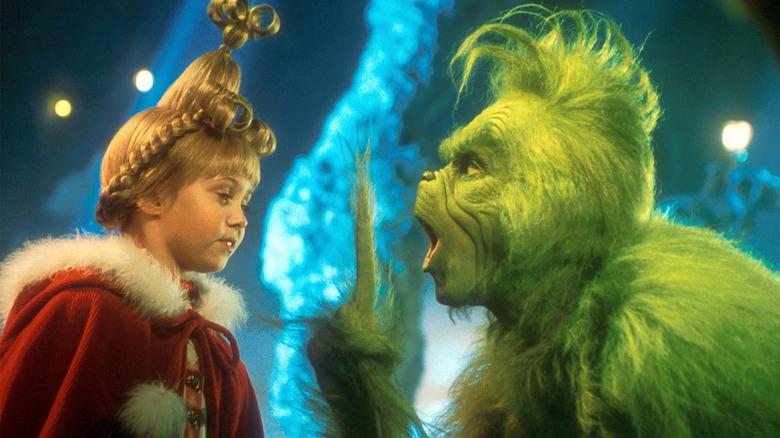 Universal Pictures
The film is a parody of the classic Dr. Seuss story "How the Grinch Stole Christmas," which tells a far more family-friendly tale about a being that despises the holiday so much he tries to steal it. The Grinch, of course, eventually learns to love Christmas, returns all the presents, and is invited by the town of Whoville to partake in their celebrations.
The character was recently voiced by Benedict Cumberbatch in the 2018 animated film created by Illumination, though — from the one production still available — it seems as though the XYZ film will directly reference Ron Howard's 2000 adaptation. Thornton's grinchy visage — with an upturned, almost dog-like nose and cheeks so wrinkled they're practically ridged — very closely resembles the character design used for Jim Carrey's iconic portrayal of the character.
The best part about "The Mean One" is that fans won't have to pay a penny to see it. Deadline reports that the film will be released online in full on December 15. Think of it as an early Christmas gift from the delightfully twisted minds at XYZ.