Disney Is Developing A Fantasy Sci-Fi Adaptation Of One Thousand And One Nights
Here's one out of left field: according to Deadline, Disney is developing a live-action adaptation of "One Thousand and One Nights." Also commonly known as "Arabian Nights" to English-speaking audiences, this is the collection of Middle Eastern and Indian folktales that, so the frame narrative tells us, were told by Scheherazade to her husband over the course of — naturally — one thousand and one nights.
Composed of a wide array of stories from fairy tales and fables to romances and quick anecdotes (via Britannica.com), many of the tales and characters — Aladdin, Sinbad the sailor — have already made their way into the worlds of pop culture, television, and film. The story of Aladdin, and the genie in the lamp, of course, is already a well-known part of the Disney pantheon, being first adapted into 1992's beloved animated movie and then remade as a live-action movie starring Will Smith, Mena Massoud, and Naomi Scott in 2019.
A sci-fi fantasy One Thousand and One Nights?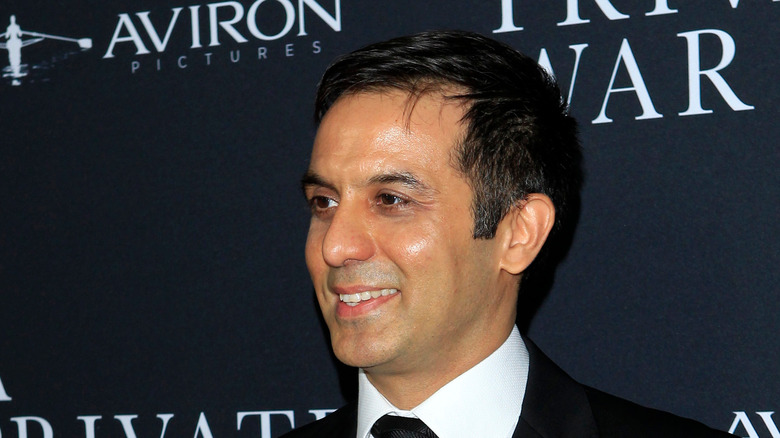 Kathy Hutchins/Shutterstock
The kicker, what makes this announcement particularly notable, is that the movie will be influenced by fantasy and science-fiction. How this will work isn't quite clear. But the Deadline article does mention that this adaptation — executive produced by LA-based Welsh-Persian writer-producer Arash Amel — will be a standalone IP, unconnected to any previous Disney work. This means that the concept can literally go anywhere it wants from here.
However the concept takes shape, the notion of folk tales retold in a sci-fi oeuvre is intriguing. It's not completely unheard of, though. Indeed, science-fiction has long dipped into the well of myth and legend for inspiration and even basic story structure, as the well-known connections between "Star Wars" and the work of Joseph Campbell illustrate (via IndieWire).
Amel's most recent writing work for Disney — "Rise," a biopic of NBA MVP Giannis Antetokounmpo that aired on Disney+ in June of 2022 — was well-received. Though he has produced other projects, including 2021's "Outside the Wire" and 2018's "A Private War," this will be his first time serving as EP.