Family Reunion Season 3 - What We Know So Far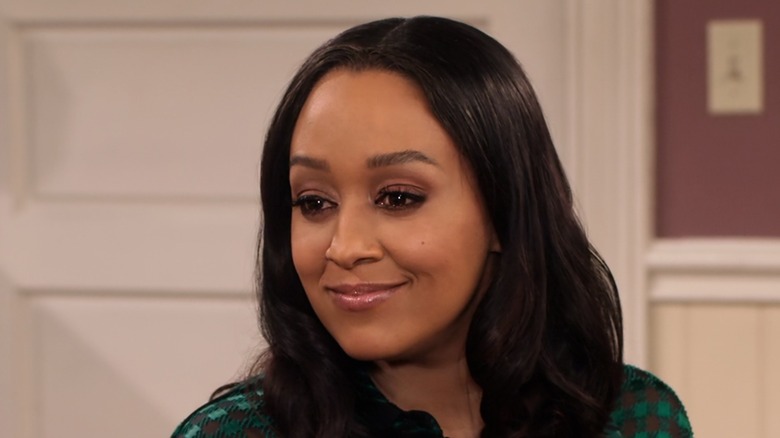 Netflix
It's lights-out time for one of Netflix's most popular sitcoms.
"Family Reunion" has done a lot for the streamer and its numbers have been fairly impressive for an outfit where multicam sitcom successes are rare. The series revolves around the lives of the McKellan family — Cocoa (Tia Mowry-Hardrict of Sister, Sister fame), her husband and ex-football player Moz (Anthony Alabi), and their four children, teens Jade (Talia Jackson) and Shaka (Isaiah Russell-Bailey), tween Mazzi (Cameron J. Wright), and elementary-school-aged Ami (Jordyn Raya James). The family uproots itself from Washington State to Georgia after attending a family reunion and deciding they want to be closer to their point of origin — and learning soon afterward that they've lost all their money. 
While Cocoa and Moz hustle to find new income sources, they share a home with Cocoa's mother, M'Dear (Loretta Devine) and her father, whom everyone calls Grandpa (Richard Roundtree). Much of the show's humor revolves around the McKellan clan's warm closeness, which exists in spite of the generational divide between M'Dear and Cocoa. Cocoa's nontraditional new-agey parenting style clashes with God-fearing and churchgoing M'Dear's, and the kids rebel by doing everything from falling into illicit relationships to attempting gospel music careers.
Deadline reported that the show was renewed for a third season in 2021, which will likely be broken into two mini-seasons by Netflix, as its previous two seasons have been broken down into two individual parts. Deadline adds that it will be the show's final outing. What's in store for the show's loyal viewers as things wind down for the McKellans?
When will the final season of Family Reunion be released?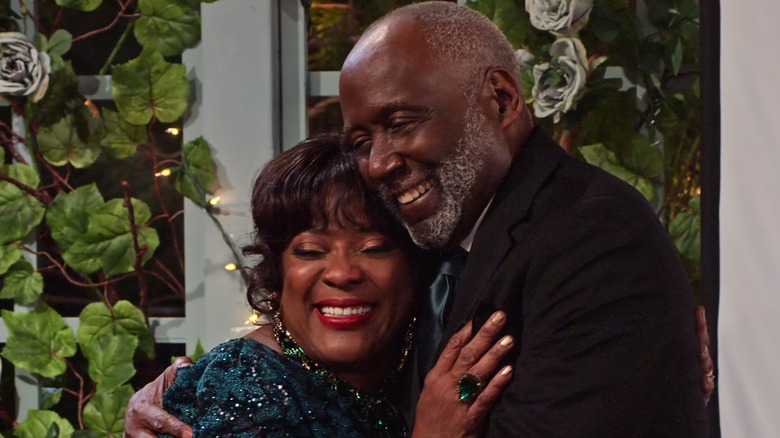 Netflix
The first four parts of "Family Reunion" were released to Netflix in erratic clips; Part 1 was released in July 2019, Part 2 was released in January 2020 (preceded by a one-off Christmas special in December), Part 3 in April 2021, and Part 4 in August 2021. But thanks to a post on Anthony Alabi's Instagram, we now know that fans won't have to wait too much longer to find out how the McKellan family will keep keeping on. You can expect Part 5 of the series to debut on the streamer on October 27. There's currently no word as to whether or not the show will be broken down into two separate chunks of five episodes, as both previous batches of episodes have been, or if all of Part 5's episodes will hit the streamer at the same time. Deadline confirms that the final season was given a 10-episode order, so any way you stack it, that's a lot of McKellan adventures to partake in.
Per an Instagram post made by Anthony Alibi on February 28, 2022, it appears that filming for Season 3 of the show commenced in late February 2022, and the series wrapped on June 7, 2022.
What is the plot of the final season of Family Reunion?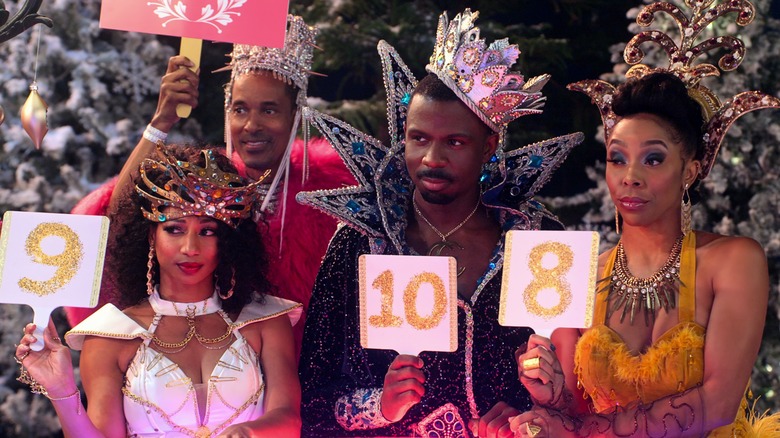 Netflix
The rest of this article contains spoilers for "Family Reunion," Part 4.
Unfortunately, Netflix hasn't released a trailer for Part 5 of "Family Reunion." But one big plot development which occurred in the show's Part 4 finale will definitely affect the show's conclusion. In "Remember M'Dear's Roast?" Cocoa reveals that she's expecting a fifth McKellan. What ought to be a moment of pure celebration brings both joy and worry to the family, as Cocoa and Moz have recently filed for bankruptcy after they buckled beneath the financial weight of paying for three mortgages at the same time. 
Both events will definitely resonate throughout Part 5. It's going to mean a lot of belt-tightening for the family, and since Cocoa and Moz have already dealt poorly with the loss of previous luxuries, it might be a hard row to hoe for the family. The four McKellan children will also have to adjust to having a new sibling in the house, which may cause all sorts of strife. Thankfully, they can rely on M'Dear's steady presence and Grandpa's gentle humor to guide them through the situation. 
Who is starring in the final season of Family Reunion?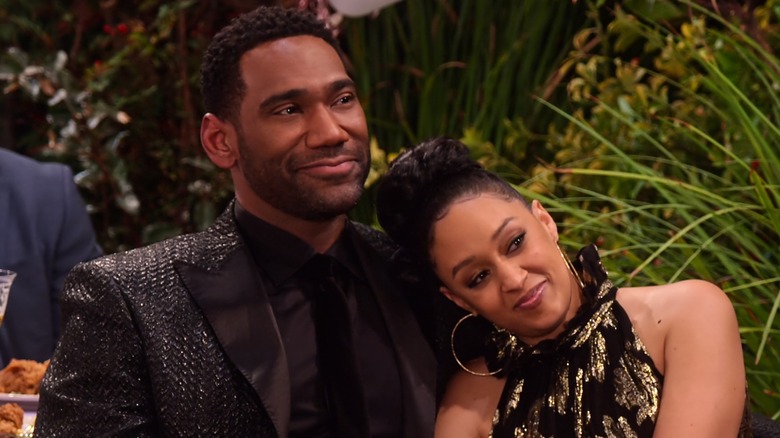 Netflix
Per Deadline, the entire regular cast of "Family Reunion" will be back for its final outing. That includes Loretta Devine (M'Dear), Tia Mowry-Hardrict (Cocoa),  Anthony Alabi (Moz), Talia Jackson (Jade), Isaiah Russell-Bailey (Shaka), Cameron J. Wright (Mazzi), and Jordyn Raya James (Ami). Richard Roundtree will continue to recur throughout the show's final ten episodes as Grandpa.
There are no further words as to who will guest star during the season or if any of the show's recurring or supporting cast will pop up again.
The Hollywood Reporter notes that Season 3 of "Family Reunion" will see one very important behind-the-scenes change. Adrienne Carter and Arthur Harris will act as co-showrunners. Series creator Meg DeLoatch will no longer serve as showrunner, but will continue to be involved in the third season's production. She has moved focus to CBS to act as a showrunner for "The Neighborhood." "I will always be grateful to Netflix for giving me the opportunity to finally tell my story and the platform to share the beautiful, loving, and joyous McKellan family with the world," she told the magazine in October 2021, just after "Family Reunion" received its final pickup. Harris and Carter have a wealth of previous sitcom experience; per IMDb, Harris wrote for series such as "Living Single," "One on One," and "The Jamie Foxx Show," while Carter produced and wrote for "Everybody Hates Chris," "Brothers," and "Eve."
Where to watch previous seasons of Family Reunion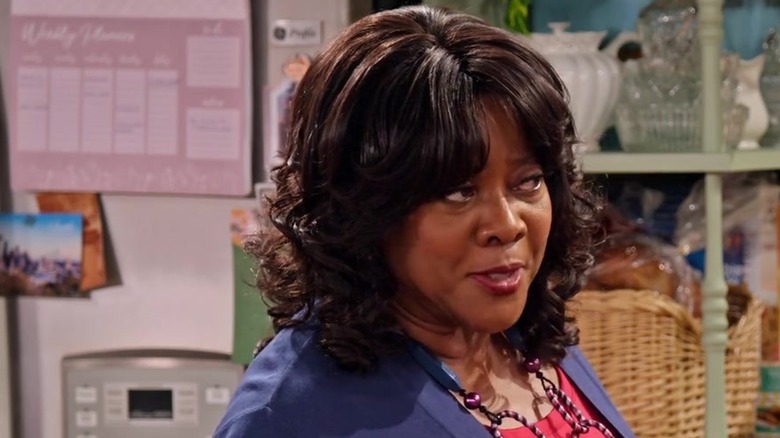 Netflix
With shows like "The Ranch" and "Family Reunion," Netflix is quietly reviving the traditional, studio-shot, multi-camera, laugh track-enabled sitcom, giving the people what they want. "Family Reunion," premiering in 2019 and starring familiar faces like Tia Mowry-Hardrict ("Sister Sister"), Richard Roundtree ("Shaft"), and Loretta Devine ("Grey's Anatomy"), has proven itself a big hit, enough to keep getting renewed to the point where it's got three seasons and 45 episodes in the tank, debuting in multiple parts with regularity over the next three calendar years. Along those lines, Part 5 of "Family Reunion," all 10 episodes of it, is slated to drop all at once on Netflix on October 27, 2022, according to show co-star Anthony Alabi. That new slate of episodes will fit in nicely with the horde of installments already available, so if viewers want to binge the whole series to this point, or to remind themselves what's going on by watching Parts 3 and 4, "Family Reunion" is streaming in its entirety exclusively on Netflix.