Why Moz From Family Reunion Looks So Familiar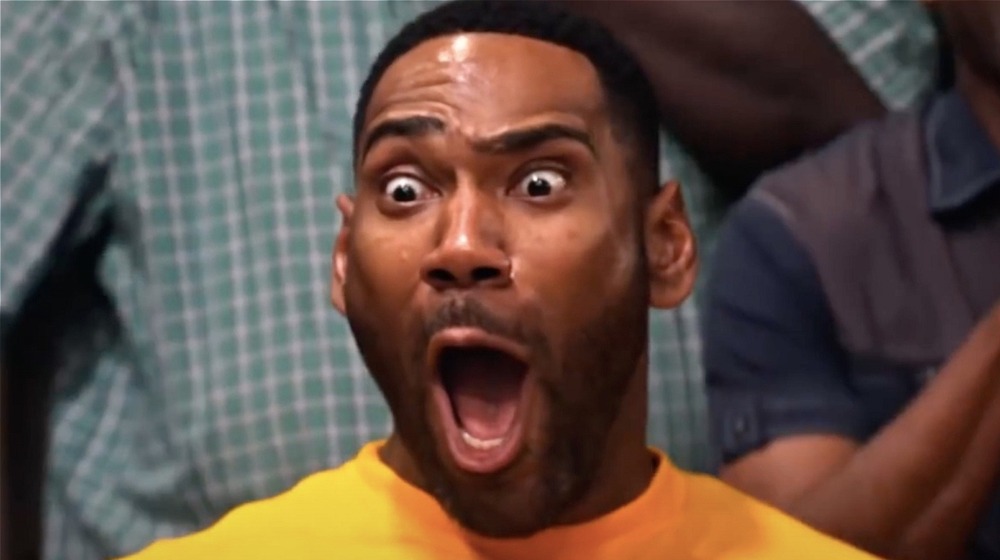 Netflix
Family Reunion is a comedy series that premiered its first season on Netflix in July of 2019. It stars Tia Mowry (of Sister, Sister fame) as Cocoa McKellan and Anthony Alabi as her husband Moz. The couple travels with their four kids to Columbus, Ohio for a family reunion. While there, they then decide to move to Columbus permanently — leaving their former home of Seattle, Washington — so they can be closer to their family. After a successful first season, Netflix renewed the show for a second, which will premiere on April 5.
While Tia Mowry is probably the face you recognize first — seeing as her Sister, Sister past also led to projects such as Twitches, The Game – the odds are fairly decent that you've also seen Anthony Alabi before, as well. While Family Reunion is his first major starring role, he's been around the TV landscape for a while. Much like his Family Reunion character, Alabi is a former football player, but he has been acting since 2010, and has shown up in quite a few notable projects.
Anthony Alabi has guest starred on a number of popular shows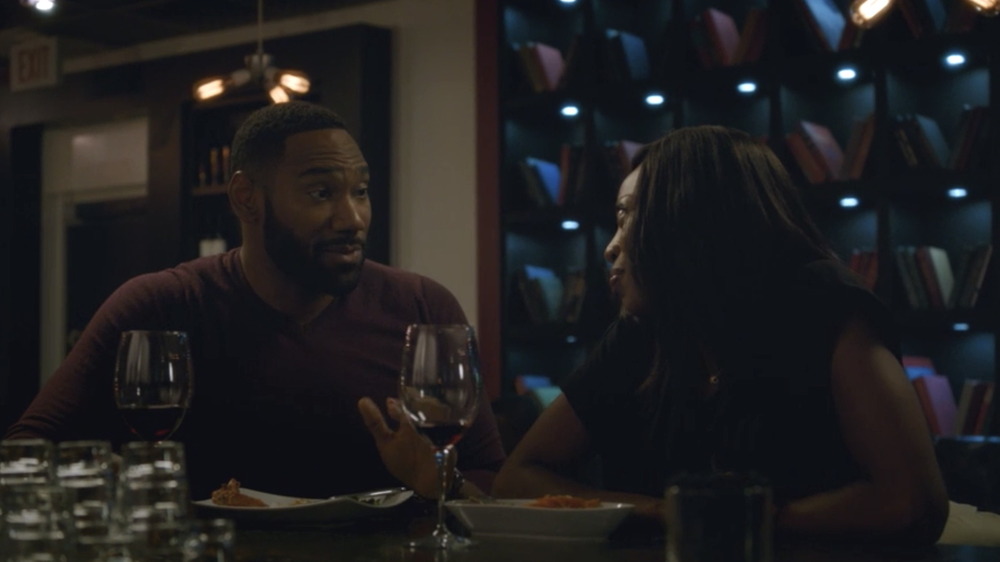 HBO
Until Family Reunion, most of Alabi's acting roles have been guest spots on various television shows. A couple of his earliest TV appearances, for instance, were on a couple Nickelodeon shows. In 2012, he appeared in an episode of How to Rock, credited just as "Baby Sitter," and he also turned up in an episode of Big Time Rush, as the bouncer. 
As far as family sitcoms go, he also appeared in one episode of Modern Family in 2015, in the sixth season episode, "Knock 'Em Down." Here, Alabi played a character named Buddy.
In 2016, in a major jump from those early Nickelodeon days, Alabi showed up in an episode of HBO's Insecure. In just the second episode of the series, Alabi played Terrence, a man that Molly goes on a date with after meeting on a dating app. Molly and Terrence seem to hit it off at first, but Molly becomes frustrated at the end of the night when it becomes clear Terrence is expecting the night to end with sex. 
Three years later, in 2019, Alabi had a two-episode arc on the Showtime drama, Shameless. In these season 10 episodes, Alabi played MaVar, a mentor figure to Liam, the youngest member of the Gallagher family, and the only Black member. 
Along with these shows, Alabi has also appeared in Raising Hope, Revenge and Black-ish in minor roles.
Anthony Alabi had a recurring role in the That's So Raven spin-off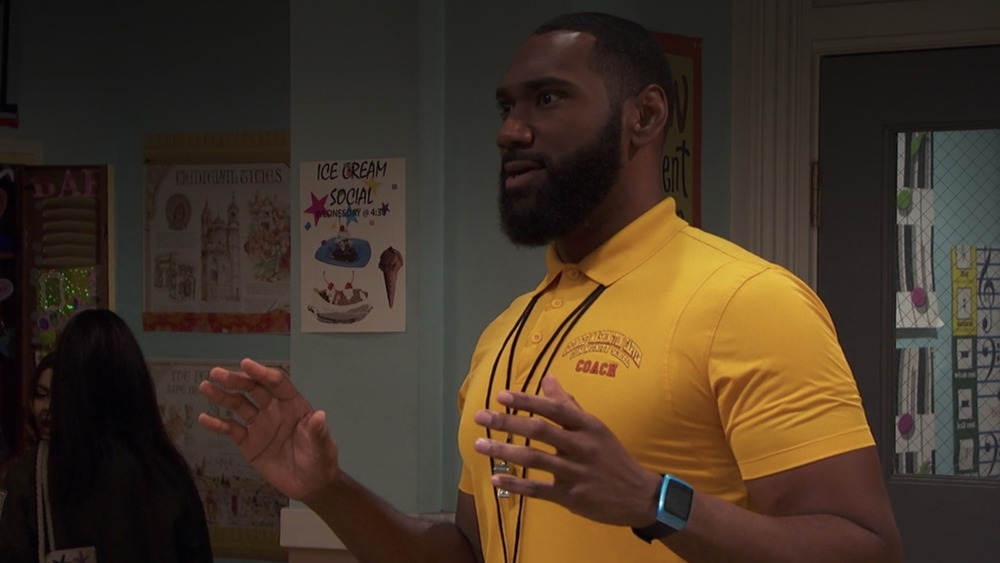 Disney Channel
A popular sitcom from the early 2000s, That's So Raven chronicles the life of Raven Baxter (Raven-Symoné), a teen with psychic powers, who uses her abilities to deal with various high school life struggles and situations. A spin-off to the show, Raven's Home, premiered on the Disney Channel in July 2017, and follows Raven's adult life after she finds out her son Booker (Issac Ryan Brown), has the same psychic powers that she has.
Anthony Alabi has a recurring role, beginning in season two and through to the present. He plays Coach Spitz, the gym teacher at the kids' school. Throughout the show, Coach Spitz sometimes gets caught up in the antics of the other characters. In one episode, Coach Spitz holds auditions for a musical about his life as a rapper and basketball player, making this another role in which Alabi portrays a former sports player — much like his own life, and his ongoing arc on Family Reunion.