Dianne Wiest Teases Big Changes For Her Mayor Of Kingstown Character In Season 2 - Exclusive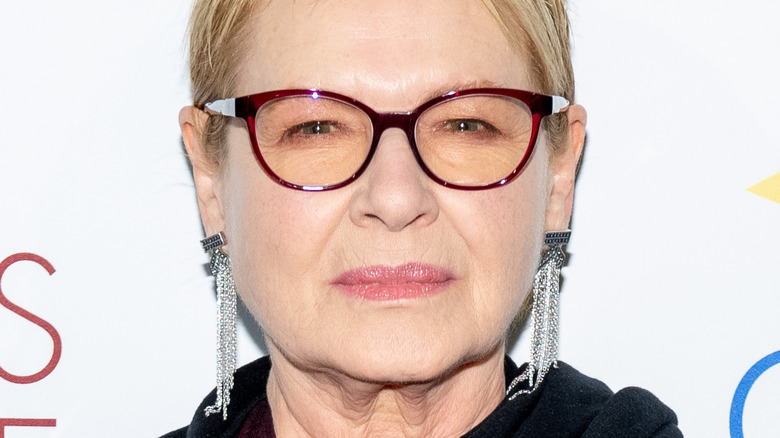 Roy Rochlin/Getty Images
"Mayor of Kingstown" actor Dianne Wiest has seen and done it all in Hollywood. With a resumé spanning back to 1975, she's played every kind of character you can imagine — including the deeply empathetic character Peg from "Edward Scissorhands," a preacher's wife in "Footloose," and now prison volunteer Miriam McLusky in "Mayor of Kingstown." While these roles couldn't be more different from each other, Wiest often infuses some of her own compassion and charm into characters — even for a tough as nails characters like Miriam. 
It's no secret that the McLusky family has faced a barrage of family loss living in a town where the people outside of the prison are often just as guilty, if not more, than the ones serving prison sentences. As a result, Wiest's character Miriam has had to develop a hardened persona to protect herself from the vulnerability she can't afford to display. However, when you volunteer to teach unabridged history at a prison, there's an underlying compassion not even Miriam McLusky can hide. 
Looper spoke to Wiest during an exclusive interview where she compared her "Mayor of Kingstown" character with Peg from "Edward Scissorhands" and teased big changes in Miriam for Season 2 of "Mayor of Kingstown."
From Edward Scissorhands to Mayor of Kingstown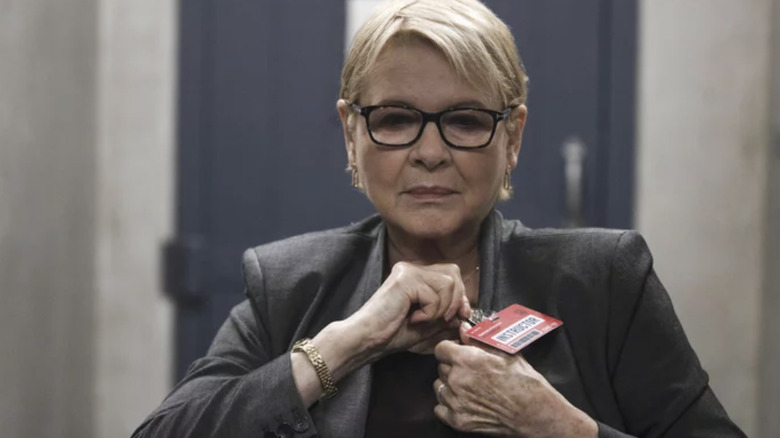 Paramount+
Though Miriam could take on any character in this show in a fight, she chooses her compassionate side more often than not — and it's not the first time Wiest has played a deeply compassionate character. On what draws Wiest to roles like Miriam and characters like Peg in "Edward Scissorhands," she said, " Peg in 'Edwards Scissorhands' — I don't know. That was such a unique experience. I didn't think of them in the same breath."
Though Wiest noted the differences between the characters, she teased an upcoming shake-up for her "Mayor of Kingstown" character. "Miriam is so different from Peg in the 1st season. She's going to have a change, though, coming up in the second season. Peg believed the best of everyone. She didn't see any wrong in anyone, and she was real. I loved the way Tim Burton wrote her," Wiest said. " Miriam is filled with hate [and] rage. She doesn't believe in family anymore. All she wants to do is reach the mind[s] of prisoners. I think that's a cover for fear of losing her two remaining sons, Jeremy [Renner] and Taylor Handley."
The first season of "Mayor of Kingstown" is now available to purchase on DVD and Blu-Ray.