Christian Bale Discusses How Heath Ledger Showcased A Hidden Skill While Making The Dark Knight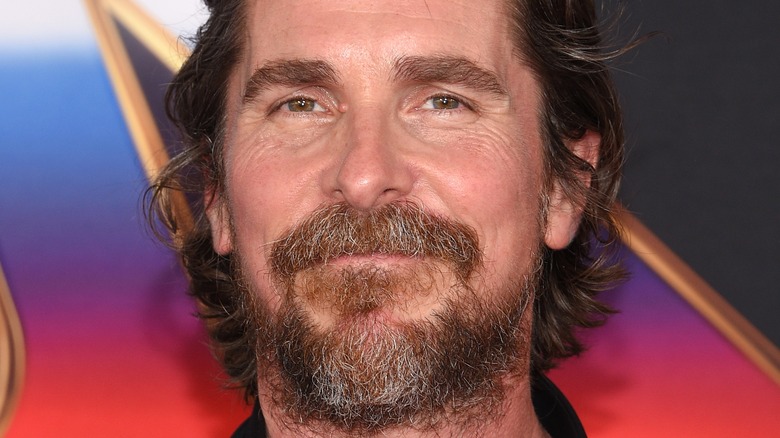 DFree/Shutterstock
Many fans would say that the art of making superhero films altered its course thanks to the "The Dark Knight" trilogy created by writer/director Christopher Nolan. These films took the once bright, cartoonish world of the original comics and created a darker version of villains and heroes. "The Dark Knight" — the second film in the trilogy — is often identified as one of the best superhero movies of all time, with Heath Ledger's Joker being a notable highlight (the role would earn him an Academy Award for best supporting actor).
Christian Bale, who took on the titular role in all three films, sat with GQ to discuss his most iconic roles, including his experience filming Nolan's "Batman" trilogy. He revealed that despite warnings from friends and colleagues that taking on such an iconic character would pigeonhole him into superhero roles for the rest of his career, Bale decided to dive into the part headfirst to see if he could eventually break out of that typecast. 
In the October 2022 interview, the actor shared stories about working with the late Heath Ledger on "The Dark Knight." "What a performance. What a pleasure to have gotten to work with him," he remembered. On top of being blown away by Ledger's take on the Joker, which seemed to make him insecure about his own Batman performance, Bale also talked about a particular skill that the late Aussie actor unveiled during some off-set downtime.
Christian Bale reveals Heath Ledger knew how to race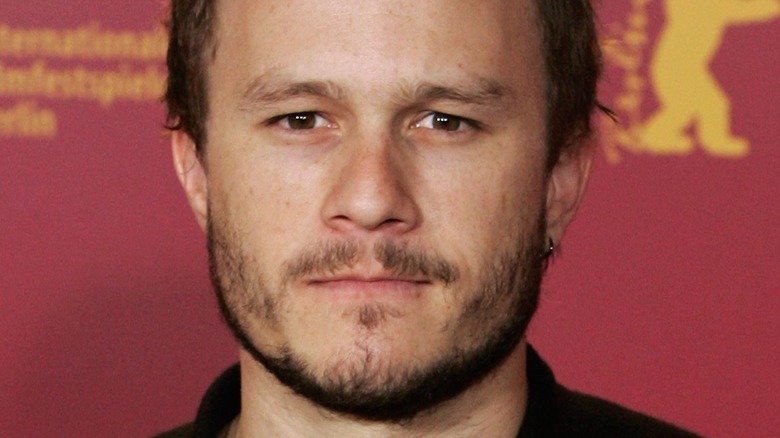 Sean Gallup/Getty Images
Actor Christian Bale hopped on GQ's iconic-character series and spoke specifically about his experience playing Batman in Christopher Nolan's trilogy. When talking about his work with Heath Ledger on the award-winning film, he revealed that besides being an incredible actor, the late Australian star also happened to be an expert go-kart driver.
When talking about some of the fun activities the cast and crew took part in during the filming of "The Dark Knight," Bale explained that they went go-karting. Based on the people attending the outing, it seemed clear to Bale who would succeed in the race. "When we went to the track, we thought, 'Of course, the stunt guys are going to win,'" the actor recalled. "Then suddenly Heath wins, gets top place." 
Shocking as that was, Bale explains that Ledger revealed a pretty good reason why he had this skill. After beating out Bale and the rest of the crew (including the stunt performers) in the race, Ledger mentioned that his father used to be a professional go-kart driver. According to the records of Driver Database, Heath's dad, Kim Ledger, had a racing career throughout the '80s, placing first in the 38th West Australian Speed Car Championship. Well, that indeed explains his late son's hidden skill.