12 Best Shows Like The Equalizer For Fans To Enjoy Next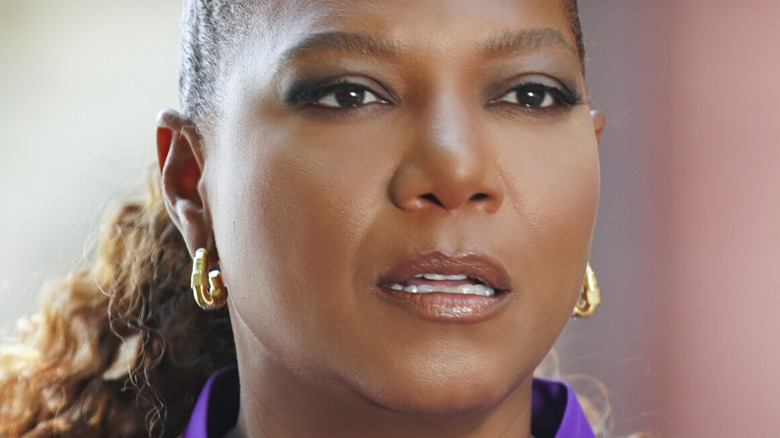 Michael Greenberg/CBS
Television has seen its share of hard-boiled crime fiction over the decades, shows about intrepid investigators and determined soldiers-of-fortune who fight crooks and criminal kingpins week after week. When CBS wanted to return to an '80s classic and bring back an iconic street-fighting hero, they decided to do something different and put veteran star Queen Latifah into the title role in "The Equalizer."
Originating as a hit weekly spy thriller series in 1985 starring Edward Woodward, "The Equalizer" was adapted into a pair of films in the 2000s led by Denzel Washington. Brought back to the small screen in 2021, the franchise's hero Robert McCall became Robyn McCall, a former intelligence agent who sets out on her own to fight crime while balancing her life as a single parent. Highly skilled as an elite investigator, spy, and assassin, Latifah's McCall is uniquely qualified to go up against even the most ruthless of villains.
Praised for Latifah's towering performance as the grizzled vigilante, "The Equalizer" has refreshed the franchise for a new generation. If you're looking for something just like it, well, you're in luck, because there are plenty of shows out there that should satisfy your thirst for a steadfast street hero and unshakable investigator. Here are the best shows like "The Equalizer" that fans should check out.
Jessica Jones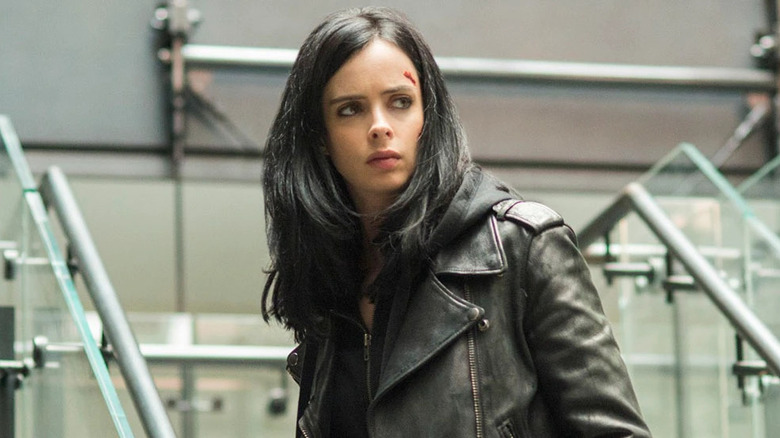 Disney+
If you're looking for a show like "The Equalizer" with a superhero twist, then check out Marvel's "Jessica Jones," which also features a woman who is much more than she appears. By all accounts she's like any ordinary New Yorker, but Jones (Krysten Ritter) is actually a private investigator, and one who can do much more than track down crooks: She can toss cars around like they're toys with super-strength and take gunshots with bulletproof skin. The one thing she can't do, however, is be free of the villainous Kilgrave (David Tennant), a powerful psychic madman who once kidnapped and tortured her, forcing her to become his slave by controlling her mind.
Once a do-gooder superhero, Jones' experience with Killgrave has left her traumatized. While she thought she'd put an end to Kilgrave years before, he suddenly resurfaces and it's up to Jones to bury the ghosts of her past if she's going to face him one more time. A show that goes to some surprisingly dark places for a Marvel superhero series, it may be a little more extreme than "The Equalizer," with more graphic violence, too. With a single season story it's also less of a procedural, but it should appeal to viewers looking for a hard-nosed female investigator who everyone underestimates. Originally released on Netflix, it can now be found on Disney+.
The Blacklist: Redemption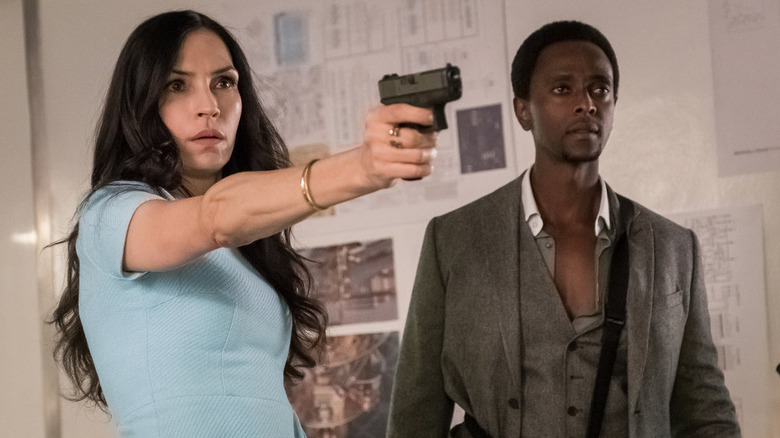 NBC
In "The Equalizer" we meet Robyn McCall, a former CIA agent who has become an independent do-gooder. If you want to see a glimpse of what her career might have been like while she was an active intelligence agent, check out "The Blacklist: Redemption," a spin-off of the wildly popular and long-running James Spader series "The Blacklist." The series stars Famke Janssen ("X-Men"), whose lead character Susan "Scottie" Hargrave runs Halcyon Aegis, a clandestine spy agency.
Scottie works alongside her son Tom (Ryan Eggold), who was estranged from her for the longest time. Now reunited, the two agents use their extraordinary skills to help take down the worst of the worst and solve cases that even the biggest intelligence agencies won't take on. A globe-trotting spy adventure, the agents help thwart various plots including the abduction of a CIA agent and a gang of airborne cargo thieves. But the real mystery involves the secret of Tom's father (Terry O'Quinn) and whether Scottie is hiding something far more sinister than she's letting on.
A procedural with some ongoing mysteries, "The Blacklist: Redemption" is a riveting espionage thriller with a bigger scope than "The Equalizer," but they have a lot in common. Unfortunately, living in the shadow of its more acclaimed parent series, it only lasted a single season and eight episodes. Though, on the plus side, that makes it perfect for binging.
Veronica Mars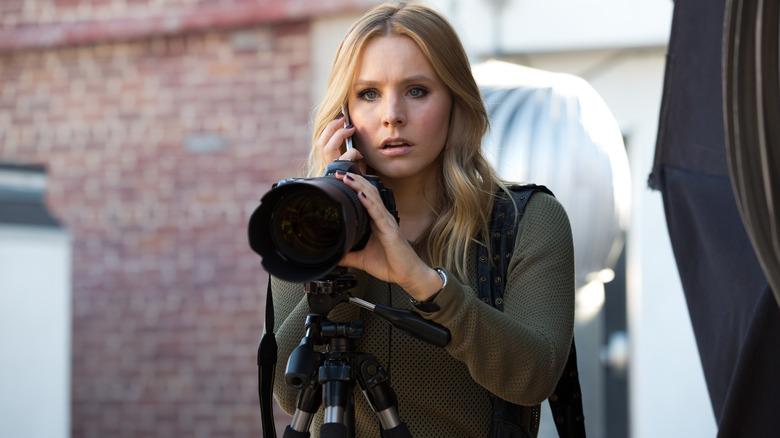 Hulu
While "Jessica Jones" and "The Blacklist: Redemption" capture the darker, more sinister side of "The Equalizer," the cult favorite "Veronica Mars" is on the more quirky, offbeat side. Led by Kristen Bell ("The Good Place") as the series' titular private eye, it once again features an intrepid woman fighting crime her own way, with a bigger focus on the investigative nature of her adventures.
An idiosyncratic neo-noir, it sees a young college student named Veronica Mars (Bell) in class by day but solving crimes by night. A detective procedural, Mars solves her own minor cases while giving assistance to her father (Enrico Colantoni), a former cop turned detective who takes on more serious crimes. Surrounded by an eclectic group of friends who help with their own unique skills, Mars quickly grows into a skilled and gutsy investigator in her own right and graduates to taking on some major investigations.
Initially airing for three solid seasons on UPN and The CW in the mid 2000s, "Veronica Mars" was resurrected thanks to crowdfunding for a film in 2014, before being brought back for one more season on Hulu in 2019. If you're a fan of "The Equalizer" and looking for something else centered on a tough woman solving crimes, "Veronica Mars" is it.
Magnum P.I.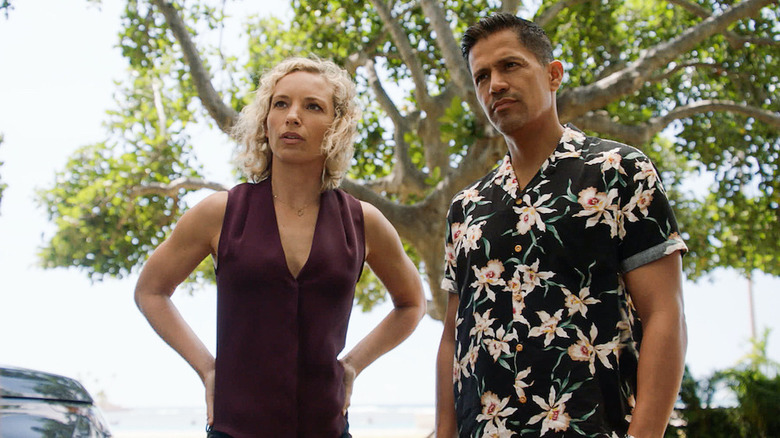 CBS
A series about a private investigator who helps those in need, and a remake of an '80s classic. We could be talking about Queen Latifah's "The Equalizer," but we could also be talking about 2018's "Magnum P.I.," a reboot of the iconic series starring Tom Selleck. Both the original "Magnum" and "Equalizer" shows were primetime hits in the '80s, and now both have seen modern revivals. Jay Hernandez took over the role of Thomas Magnum, a former Navy SEAL who becomes an independent hero for hire.
Developed by producer Peter M. Lenkov, who proved himself on the reboot of "Hawaii Five-0," the series once again follows Magnum as he takes on the worst crooks in Hawaii. This time, Magnum is joined by Juliet Higgins, a former British intelligence operative. Tracking down wanted fugitives and unraveling kidnapping plots, there's no job too big for Magnum, who's mettle is regularly tested by everyone from dastardly drug kingpins to foreign arms dealers.
The new "Magnum P.I." is every bit as exciting as "The Equalizer," and it has just as much light-hearted humor. Airing on CBS beginning in 2018, the show was briefly canceled after four seasons before rival network NBC ordered an additional two years worth of stories in 2022.
Perry Mason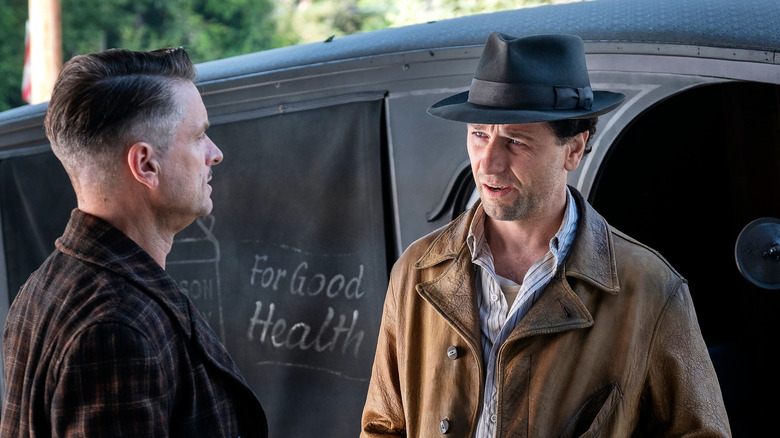 HBO
Another relaunch of an '80s classic, but this time, it's part of a long-running franchise that stretches all the way back to the 1930s. Actor Raymond Burr made the legal drama "Perry Mason" iconic in the 1950s and '60s, and he'd return to the role in a series of TV movies in the '80s and early '90s. In 2021, Mason would return to screens once more for a prequel series on HBO. The simply titled "Perry Mason" stars Matthew Rhys as the titular character and it follows the early years of the private investigator-turned-lawyer.
A period piece set in the continuity of the '80s made-for-TV movies, it takes place in the 1920s, when Mason is a young independent crime fighter. With the backdrop of the Great Depression, his business is floundering when he's brought in to investigate a gruesome child abduction and murder. Like "Jessica Jones," this one is a single-season story told across a shorter number of episodes. It boasts a brilliant cast, with "She-Hulk: Attorney at Law" star Tatiana Maslany, John Lithgow, Shea Whigham, and Robert Patrick all in fine form.
With a hard-boiled detective story, the show has plenty in common with "The Equalizer," despite its obvious differences. It's a true mystery series packed with twists and turns, and its slick period production is very easy on the eye. Like "The Equalizer," "Perry Mason" brings back a classic with a fresh coat of paint.
Unforgettable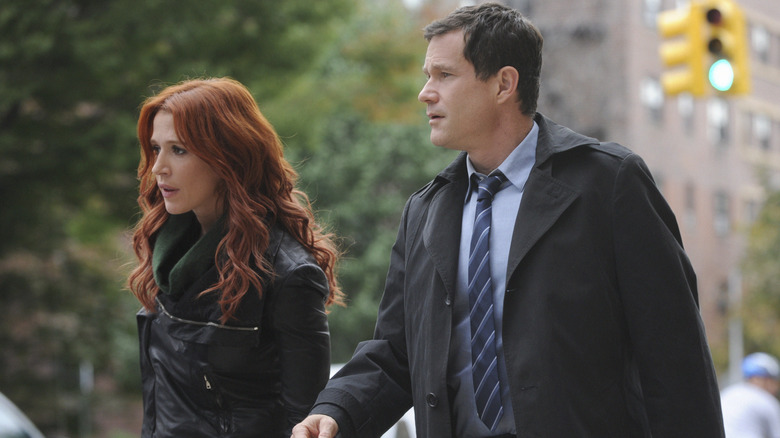 CBS
Being a former CIA operative, Robyn McCall from "The Equalizer" is an elite investigator with a wide-ranging skillset. If you're looking for a show that gives its investigator a special skill, check out "Unforgettable," a series about a woman with hyperthymesia, a rare ability that allows people to recall pretty much every experience they've ever had in great detail. Using her unique ability, she becomes a powerful asset to the NYPD's homicide unit in solving their most elusive cases.
Poppy Montgomery stars as Carrie Wells, an enigmatic detective with a dark past, much like McCall. She gets paired with intrepid commanding sleuth Lieutenant Al Burns (Dylan Walsh). Across four seasons, the dynamic duo hunt down serial killers and kidnappers, all while Wells tries to come to terms with a tragic family murder in her past that has long haunted her. Sometimes she even gets to help prove a suspect's innocence in the face of overwhelming evidence, but what continually motivates her is the hope that she can one day catch her sister's killer.
A well-made police procedural with weekly cases that will keep you on the edge of your seat, "Unforgettable" should scratch the itch if you're looking for a tough female investigator like Robyn McCall.
Walker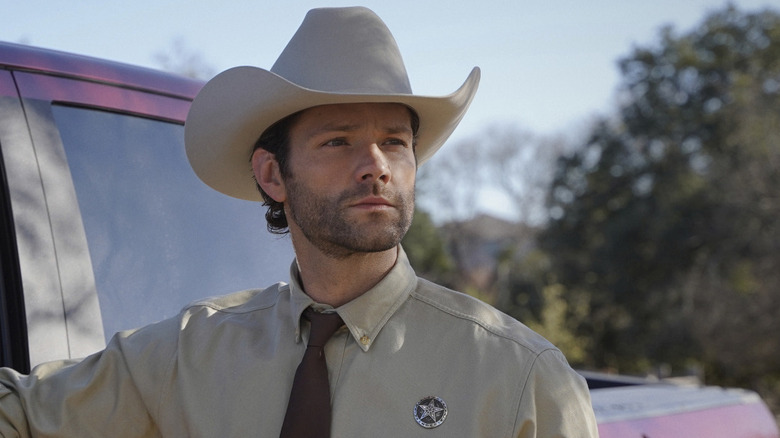 Paramount Global Distribution Group
For many, nobody will ever be able to replace Chuck Norris in the title role of "Walker, Texas Ranger," but in 2020, younger viewers were introduced to a new version of the character. Airing on The CW, "Walker" puts former "Supernatural" star Jared Padalecki behind the badge and under the brimmed hat of the famed Texas Ranger, who here has just returned to duty after an undercover assignment that kept him away from his family. This version of Walker is much less the over-the-top action hero of the past, instead a more complex and thoughtful Southern lawman.
Out to help the little guy like Robyn McCall, Cordell Walker is still reeling from the death of his wife as he returns to duty. Hoping to mend his relationship with his estranged daughter, his personal struggles form the backbone for the series' first season, while episodic cases take up the meat of the action. Like Queen Latifah in "The Equalizer," this new version of the classic series gives the premise a modern facelift, and the new version of the title character swaps out Norris' sometimes goofy swagger for a more complicated personality that makes for a different brand of hero.
Well-received by a new generation of fans, "Walker" entered its third season in 2022 with no signs of slowing down.
Karen Sisco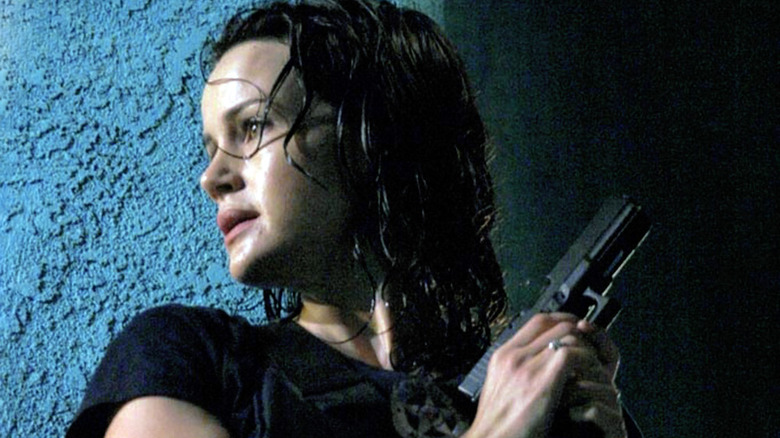 ABC
The works of noted crime fiction author Elmore Leonard have long been the subject of Hollywood films, and in 1998, director Steven Soderbergh brought his novel "Out of Sight" to cineplexes. The film stars Jennifer Lopez as a U.S. Marshal on the hunt for a charismatic crook played by George Clooney. In 2003, a TV spin-off arrived centered on and named after Lopez's character Karen Sisco. An old school law woman, Sisco is played by Carla Gugino.
Karen Sisco could well be seen as a precursor to tough women protagonists like "The Equalizer" lead Robyn McCall. In her short-lived series in 2003, Gugino proved she was every bit a match for the hardened crooks and federal fugitives that came her way in Miami. Assisted by her former marshal father (played by "Jackie Brown" star Robert Forster), Sisco tracked outlaws and criminal kingpins in the sunny beaches of Southern Florida, and she helped out those in need along the way.
While the show couldn't survive a competitive TV landscape in the early 2000s, lasting just one year, it became a cult favorite, mostly for Gugino's strong showing in the title role. So fondly remembered was the character that Sisco would return in an episode of the FX sister series "Justified," teaming up with the sarcastic, sharp-shooting Kentucky marshal Raylan Givens (Timothy Olyphant).
MacGyver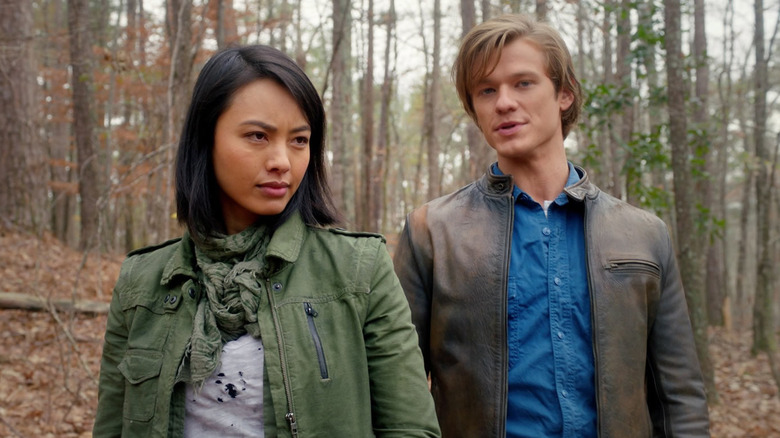 CBS Media Ventures
When it comes to classic '80s television shows that mixed action adventure with tense crime drama, few did it with as much fun as "MacGyver." Like "The Equalizer," the series centers on a guardian angel type, in this case the eponymous Angus "Mac" MacGyver, who sets out to help those in need using his unique skills. CBS remade the series in 2016, with Lucas Till in the title role. It ran for five seasons, coming to a close in 2021.
Like Robyn McCall, the reimagined MacGyver is a former military person, but also someone who can do just about anything with even the most meager resources. He's an agent of the fictional Phoenix Foundation and has knowledge in just about every area of study you can imagine. He's a highly-educated physicist, biologist, and medic. He's a skilled engineer, and a good man in a fight, too. Sent around the world on various missions to save lives and stop evil-doers, what makes MacGyver unique is his problem-solving skills. He's able to work his way out of trouble with little more than a Swiss army knife and his wits.
It's MacGyver's aversion to violence that makes him such a compelling modern hero. He doesn't like to kill, and that means finding innovative solutions when he's facing down villains with big guns and deadly goals. If you're looking for something like "The Equalizer" — a fast-paced drama about a hero out to help, sprinkled with light-hearted fun — you can't go wrong with "MacGyver."
In Plain Sight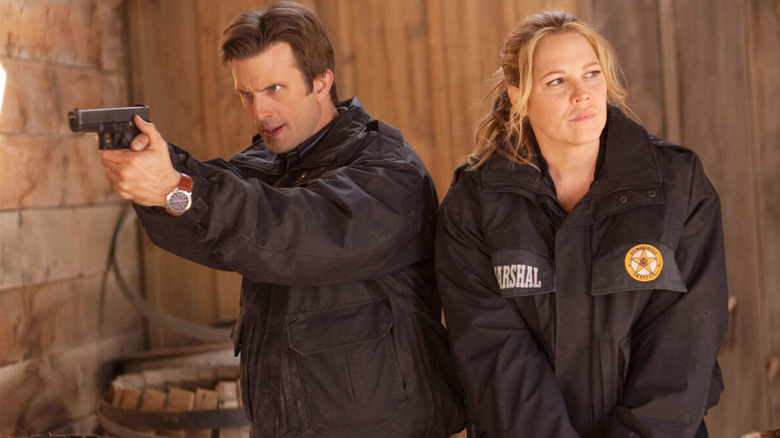 NBCUniversal Television Distribution
There are far too many fantastic crime dramas with powerful female protagonists that don't get the recognition they deserve. Many of these shows were well-reviewed both by critics and audiences when they aired, and yet they have been forgotten as time has moved on. One such crime drama is "In Plain Sight," which featured a formidable federal agent in U.S. Marshal Mary Shannon, played by Mary McCormack ("The West Wing").
Operating out of the U.S. Marshal's office in Albuquerque, New Mexico, Agent Shannon works as part of the Federal Witness Protection Program, giving new lives and identities to criminal informants. With a loyal partner — the awkwardly named U.S. Marshal Marshall Mann — they protect their assignments from criminals who are looking to snuff them out. Shannon must stave off deadly assassination plots while protecting reformed criminals who refuse to play by the rules, all while wrestling with problems in her personal life.
With a tough woman out to right wrongs in between struggles at home week after week, "In Plain Sight" shares its structure with "The Equalizer." Paving the way for female-led crime fighting dramas, the series received a strong on-air run, but was largely overshadowed by the male-driven "Burn Notice," which aired around the same time on the same network.
Shades of Blue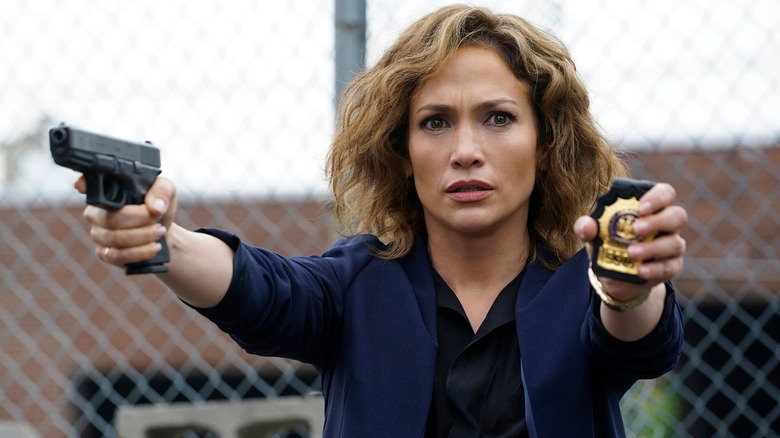 NBCUniversal Television Distribution
We already talked about how star Jennifer Lopez played tough-as-nails U.S. Marshal Karen Sisco in the 1998 film "Out of Sight." Though she didn't return to reprise the role on the small screen, she'd come back to play badge-wearing law enforcement officer Harlee Santos in 2016 for the television series "Shades of Blue" on NBC. Like Robyn McCall in "The Equalizer," Santos is an experienced investigator who must balance single motherhood with fighting crime on the streets of a big city.
"Shades of Blue" comes with a dark twist, however: Santos may be a peace-keeping, law-enforcing mom, but she's also dirty, willing to cover up police crimes and frame innocent men for what she believes is the greater good. As the series begins, Santos is caught and recruited by an anti-corruption task force to root out fellow corrupt cops. A long and winding story unfolds across the show's three stellar seasons, with Lopez giving a tour-de-force performance as Santos, who, like McCall, is looking to atone for her past by nailing the worst offenders on the force — even if she does so reluctantly at first.
Co-starring the late Ray Liotta, "Shades of Blue" is an oft-overlooked drama that deserves to be given a fresh look. If you liked "The Equalizer," you'll find something equally thrilling and engrossing here.
Kung Fu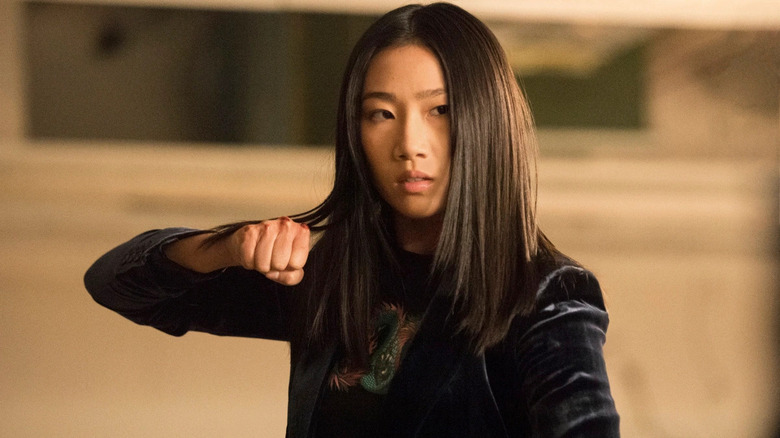 Warner Bros.
Yet another remake, the 2021 series "Kung Fu" reimagines the David Carradine classic, which began in the 1970s before getting new life in a 1990s revival. Centered on a Shaolin monk in search of his half-brother in the Wild West, Carradine went on an epic journey that saw him intervene in fights across the frontier to help the less fortunate and use his skills for the good of his fellow man, not unlike "The Equalizer." This 21st century reboot flips the script, with a young Chinese American woman returning to America from years abroad living in a monastery.
Back in San Francisco, this time in the present day, Nicky Shen (Olivia Liang) uses her expertise in martial arts to become a vigilante of sorts on the streets of Northern California. But while defending the people from the viciousness of the Triads, Nicky must also learn to adapt to a new life back in America, all while confronting a destiny she has run from all her life. Epic action and adrenaline pumping thrills help accent the personal drama, while its use of a mostly Asian American cast has been a key mission statement of the series, which has garnered high praise from critics and cultural experts. If you want a no-nonsense street vigilante like Robyn McCall on "The Equalizer," look no further.