The One Other Chicago P.D. Character Jesse Lee Soffer Would Love To Play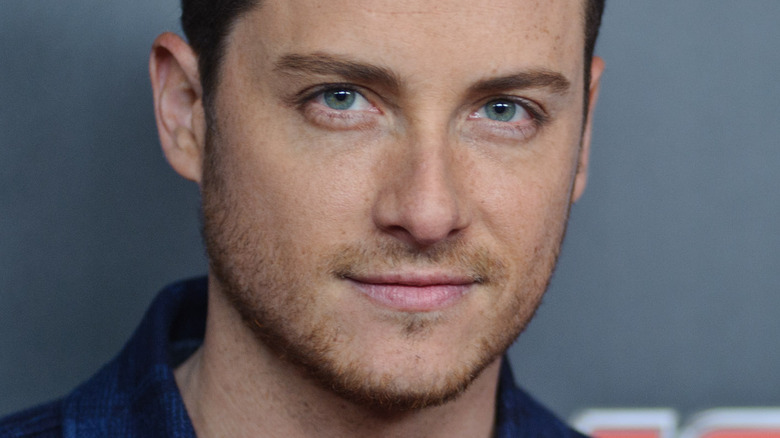 Timothy Hiatt/Getty Images
There is no denying that Jesse Lee Soffer was a force to be reckoned with in the "One Chicago" shared universe. The talented actor most assuredly gained a following with fans after appearing as Jay Halstead in over 100 episodes of "Chicago P.D."
The career of Jesse Lee Soffer has been rather impressive in the realm of TV. Titles like "The Mob Doctor," "As the World Turns," and "Jodi Arias: Dirty Little Secret" are just some of the impressive credits he has accumulated over the years (via IMDb). But his most notable claim to fame has got to be his worthwhile run on the Dick Wolf-created franchise. He has been an entertaining personality in the NBC crime drama audiences love (via Rotten Tomatoes), and many fans were not pleased to find out about him leaving the series. Soffer's fellow "One Chicago" stars only had great things to say about the skilled performer, and by all accounts, it would seem likely that he would be missed by many of the show's viewers.
It seems safe to assume that Jesse Lee Soffer enjoyed his time playing Halstead, and many would suppose he would not rather play anyone else. But they might be shocked to learn that when Soffer was asked if there were another character from the show he would like to play, he gave an intriguing answer that may surprise certain fans.
Jesse Lee Soffer wouldn't say no to playing Alvin Olinsky
Jesse Lee Soffer played police detective Jay Halstead on "Chicago P.D." in nearly 200 episodes and also made appearances in the other "One Chicago" shows, "Chicago Fire," and "Chicago Med." Despite playing the infamous character for so many years, there just happens to be another role in the franchise that he would have been interested in taking on if he was ever given a chance.
In a 2014 interview conducted by Black Hollywood Live (via YouTube), Sophia Bush, who played Erin Lindsay, and Jesse lee Soffer were asked which character they would rather play other than their own. Without much hesitation, Jesse Lee Soffer quickly responded, "I'd play Olinsky," with Sophia Bush immediately agreeing, saying, "You're not wrong. I kind of want to play Olinsky too."
Actor Elias Koteas played Detective Alvin Olinsky on "Chicago P.D." for several seasons until he was last seen in Season 5, Episode 22 ( "Homecoming"). It's no secret that Olinsky was a well-received character by "Chicago P.D." fans, and losing him wasn't easy for anyone. Showrunner Rick Eid told TVLine that Alvin Olisnky's departure from the series was an "extremely difficult decision" and that "Elias [Koteas]is a terrific actor and a good person. He's also been an important part of the show since the very beginning ... We will miss him dearly."
His former costar, Elias Koteas, also made his presence known in the series. Alvin Olinsky had such a positive impact that his character is the only one Soffer would rather portray than Jay Halstead.