Jerry Seinfeld Weighs In On The MLB Cameo With The Most Impressive Acting Skills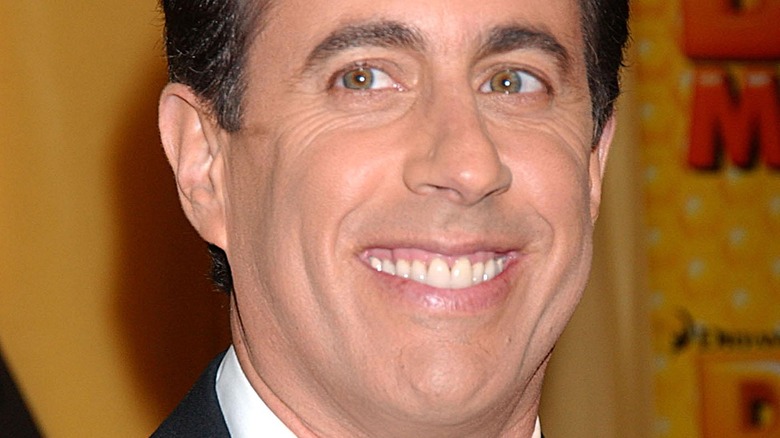 Everett Collection/Shutterstock
Jerry Seinfeld loves baseball. Whether he is hanging out with pal Matthew Broderick at a ballgame or talking about the purity of the sport with Jimmy Fallon, Seinfeld can't get enough of America's Pastime. "The absolute pinnacle of being a fan of baseball is a hot dog, a beer and a seat," Seinfeld said during an interview on "The Tonight Show Starring Jimmy Fallon." The comedian emphasized how much he likes to eat at a ballgame, and he told Fallon that he and Broderick would even text each other about what they're scarfing down, if they aren't at a game together.
Fans of the television show "Seinfeld" are treated to Jerry's infatuation for the game in the Season 2 episode titled "The Baby Shower," and viewers witness just how far Jerry will go to watch his beloved New York Mets. After his neighbor Kramer (Michael Richards) told Jerry that 75 of the Mets' games would be broadcasted on TV, Jerry has illegal cable installed just so he can see them. In typical over-the-top "Seinfeld" brilliance, Jerry's conscience got the better of him, and he dreamt he was gunned down by the FBI for committing the petty crime.
With Seinfeld's love of the game, it's not a surprise that George Costanza (Jason Alexander) ended up getting a job with the New York Yankees, and a host of real-life MLB players guest starred on "Seinfeld," including Keith Hernandez and Bernie Williams. But do you know which baseball star was the best actor?
Paul O'Neill displayed the most impressive acting skills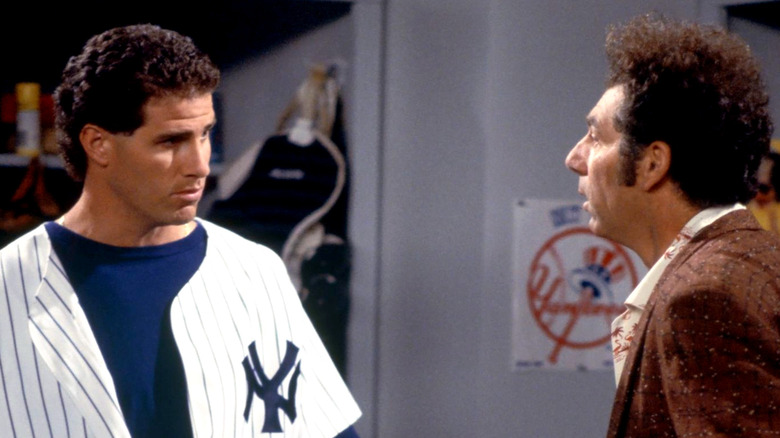 NBC
Seinfeld said Paul O'Neill was the best actor out of all the baseball players who appeared on the series because of the way he delivered his lines and how he reacted to his scene partner, according to an interview he did on "The Rich Eisen Show." O'Neill is a 5-time All-Star, and the right fielder won 5 World Series during his career. O'Neill played for the Yankees from 1993 to 2001, and that was the heyday of the "Seinfeld" television series. So, O'Neill was asked to guest star, and he had one unforgettable scene in the Season 7 episode titled "The Wink." Kramer sneaks into the Yankees' clubhouse because he needs a favor from O'Neill: He promised a sick kid that O'Neill would hit not one but two home runs for him.
O'Neill becomes quite defensive when he is expected to clock two dingers in a single game, but Kramer insists that Yankees' legend Babe Ruth could have done it. "He wasn't stupid enough to promise two," O'Neill argued. It's a hilariously memorable scene, but O'Neill realized his status as a Yankee got him the gig. "These things only happen when you're part of the New York Yankees," O'Neill said in an interview on "The Rich Eisen Show." And it only took a couple of takes to complete. "Obviously, I became a huge fan of the show when I saw the episode," O'Neill continued. Afterward, O'Neill had to hurry because the Yankees were playing the California Angels later that same night.