This Seinfeld Casting Pitch For A Live Action Super Mario Bros. Film Has Us On The Floor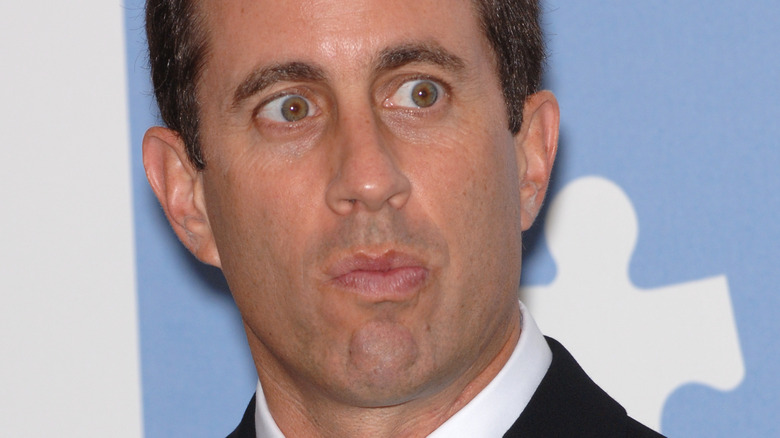 Featureflash Photo Agency/Shutterstock
With an animated "Super Mario Bros. Movie" on the way, it's natural to turn one's thoughts to a possible live-action adaptation of the phenomenally popular video game franchise. Hollywood tried it once before, much to star Bob Hoskins' eventual regret, but a lot has changed since 1993, as comic books, video games, and toy lines have become more fertile source material for feature films.
With that in mind, it makes sense that various casting ideas for who could embody the characters of Mario and Luigi on screen would be swirling across the internet. It also makes sense that some of those casting pitches would be a bit past their sell-by date, as is the case with swiping performers from the classic sitcom "Seinfeld" to appear in such a project. Nevertheless, a certain Twitter account unusually devoted to the legacy of "Seinfeld" has made an intriguing pitch for an imaginary "Super Mario Bros." movie, and it's doubtful that any real-life "Mario" movie could ever match it in terms of sheer hilarity.
George and Jerry accidentally made a pretty good Mario and Luigi on the show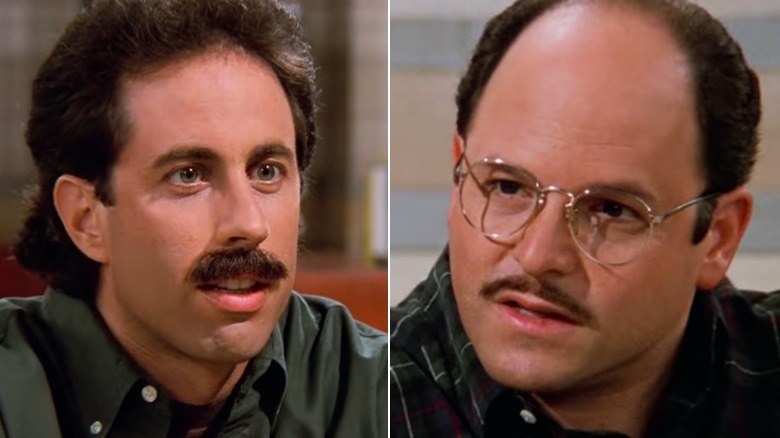 NBC
The best thing about this "Super Mario Bros." casting pitch, made by the "Seinfeld" parody account @Seinfeld2000 on Twitter, is that it didn't require any Photoshop or visual manipulation of any kind to make it work.
The tweet, characteristic of the signature @Seinfeld2000 style of inserting "Seinfeld" into any pop culture topic imaginable, depicts both Jerry Seinfeld and George Costanza (Jason Alexander) with the mustaches they experimented with memorably in "Seinfeld" Season 9, Episode 1, "The Butter Shave." The circumstances behind the mustaches in the original "Seinfeld" episode aren't really important — what's important is that in this new context, the facial hair gives both Jerry and George the unmistakable characteristics of Luigi and Mario. As @Seinfeld2000 put it, "cast them in the live action Mario bros."
A "Super Mario Bros." movie starring Jerry Seinfeld and Jason Alexander was probably never even a remote possibility, but this tweet will likely have you wondering if it could have been just wild enough to work — especially if, unlike Chriss Pratt, the boys took the time to develop their character voices.