The Video Game Adaptation Bob Hoskins Regretted Filming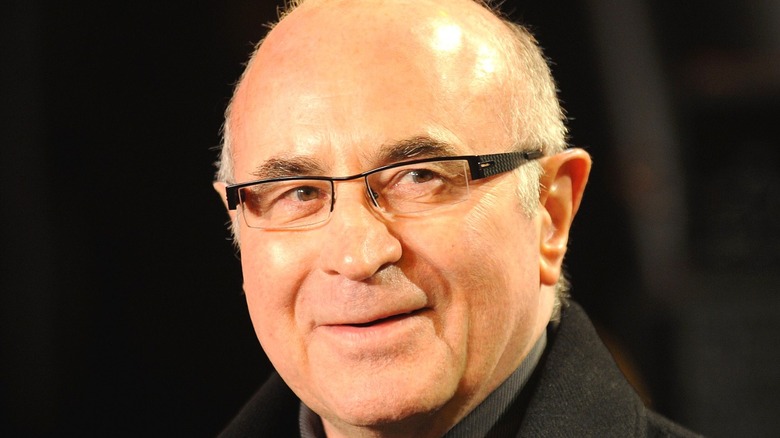 Samir Hussein/Getty Attachments
During his long career in films, award-winning British actor Bob Hoskins starred in a number of memorable, critically celebrated motion pictures –- and one turkey of a video game adaptation he seriously regretted filming.
Known in the industry as "The Cockney Cagney" (per The Los Angeles Times) Hoskins built an illustrious career on his deft ability to play everything from charming, salt-of-the-earth heroes to heartless, menacing villains. Perhaps best known for his role as a hapless detective in the hybrid live-action and animated feature "Who Framed Roger Rabbit?," Hoskins literally became an actor by accident. While accompanying a friend to an audition, he was mistakenly handed a script and asked to read for a part, which he got. This was followed up a few years later by his breakthrough role playing a thuggish criminal in "The Long Good Friday." Again tabbed to portray a hard-nosed gangster in Neil Jordan's 1986 film "Mona Lisa," this role would earn Hoskins a Best Actor Academy Award nomination, as well as a Best Actor Award from the Cannes Film Festival, a BAFTA for Best Actor in a Leading Role and the Golden Globe Award for Best Actor – Motion Picture Drama (via IMDb). However, it proved to be a role in a cult-favorite video game movie that he wasn't happy with the result of.
Hoskins really wishes he'd passed on Super Mario Bros.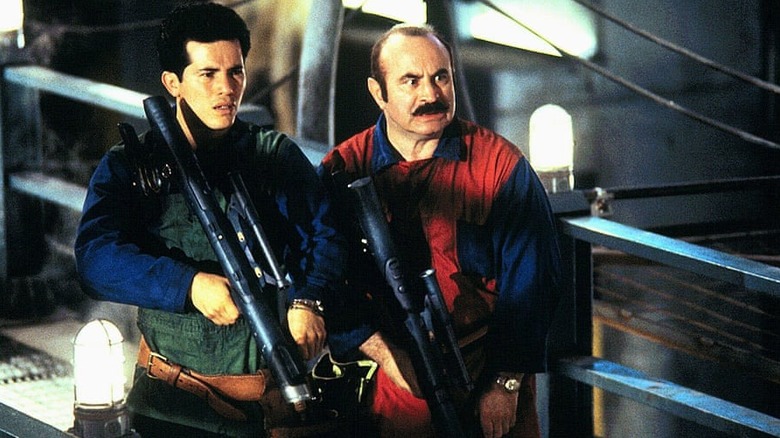 Allstar/Cinetext/Allied Filmmakers
In the realm of motion pictures adapted from other media, the category of video games has earned a reputation for being particularly unwieldy when it comes to making the jump from interactive, branching gameplay to linear, onscreen narrative. Not all video game adaptations fail to hit the mark, of course, with titles like "Mortal Kombat," "Tomb Raider," and "Sonic the Hedgehog" all ranking in the top ten of the best game adaptations on Rotten Tomatoes, and impressing even non-game viewers. That being said, when an adaptation flames out, it can leave everyone involved in the production wishing they'd spent their time and energy doing almost anything else. 
That was clearly the case for Bob Hoskins' participation in the 1993 game-to-film effort "Super Mario Bros.," the movie that is generally acknowledged as the very first video game adapted for the big screen. Discussing his career in a 2011 Q&A session with The Guardian, Hoskins was asked to name his worst film job. "Super Mario Brothers," was his unequivocal answer. Queried next about the single biggest disappointment during his career, he removed any doubt about the issue by repeating the same statement — "Super Mario Brothers." 
And that would seem to settle any arguments about which movie role Hoskins truly regretted. That said, not everyone shares his disdain for the film, as many have recently come to argue that "Super Mario Brothers" may be an underrated gem.