Whatever Happened To KENT Underwear After Shark Tank?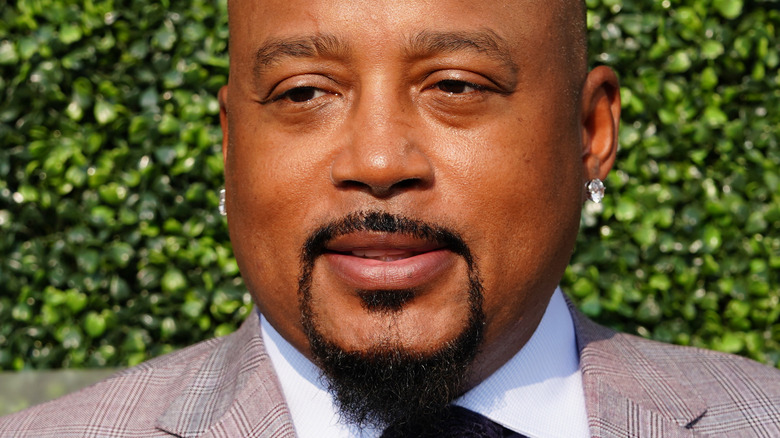 Leonard Zhukovsky/Shutterstock
Do you know what happens to underwear after you stop wearing them? If you anguish about them ending up in a landfill, and contributing to climate change like 85% of U.S. clothing ultimately does (per BBC), then you'd probably be interested in this out-of-the-box "Shark Tank" pitch.
14 seasons in, the hit ABC investing reality television program has finally made the jump to live TV, complete with a studio audience and even a somewhat awkward voting mechanism. The format of the show remains much the same — amateur entrepreneurs fight for their company inside the titular "Shark Tank," a glitzy TV studio designed to look like a luxury business suite. Awaiting them at the end of a long and surprisingly well-lit hallway are some of the world's sharpest business personalities — a rotating cast including core investors Robert Herjavec, Lori Greiner, Daymond John, Barbara Corcoran, Kevin O'Leary, and Mark Cuban.
The experience of pitching a fledging business to celebrity investors on one of the world's biggest networks already seems daunting when it's taped — the live experience amps up the tension to a whole other level. Among the first to experience the new format of the first-ever live show were Stacy Grace and Jeff Grace, who were seeking $200,000 in exchange for 5% of their company, KENT Underwear.
Did the Sharks plant their pants?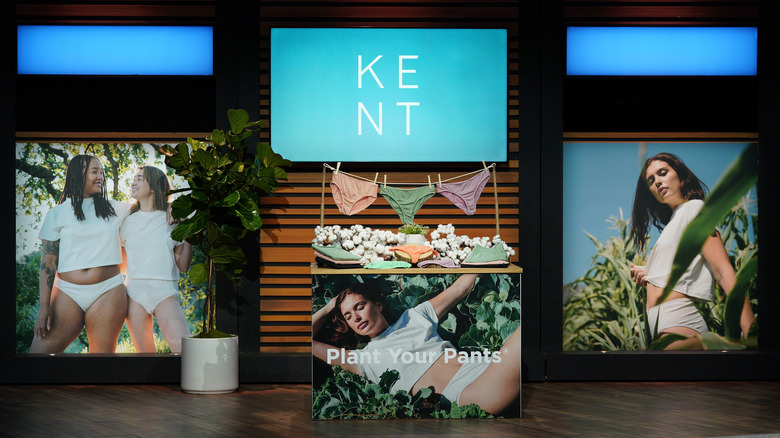 ABC/Christopher Willard
The idea behind KENT is simple — what if, rather than throwing out your old underwear, you could compost them? Enter the Stacy and Jeff Grace with a clothing line made from compostable textiles. Mark Cuban quickly pointed out that, while admirable, the amount of education and pressure needed to convince consumers to compost their undergarments properly is high. Cuban was also unenthusiastic about their program for composting garments on behalf of the consumer, and subsequently went "out." Though Daymond John quickly followed suit, the fashion mogul came back in a shocking play to compete directly with Lori Greiner and Robert Herjavec's individual offers for $200,000 in exchange for 15%. Their shark of choice going into the tank, the Graces eagerly accepted John's offer before Greiner could even finish her sentence.
On KENT's website, "Shark Tank" is barely mentioned, save for a small header. On their official company Instagram, however, KENT shared a recording of the couple accepting Daymond John's deal and hugging him — the caption reads, "Let's do this Daymond 🙌 Thank you @sharktankabc for having us on the first-ever live premiere!! 🦈 Did you catch us? #plantyourpants." This could be a sign that their deal with John ultimately went through, and they're well on their way to creating more green underwear. Their website boasts a more expanded product line than what was featured on "Shark Tank," including a crop top and a reusable tote bag. The company has also been profiled on several websites, including Green Matters.