What The Shark Tank Sharks Really Thought Of The First Ever Live Show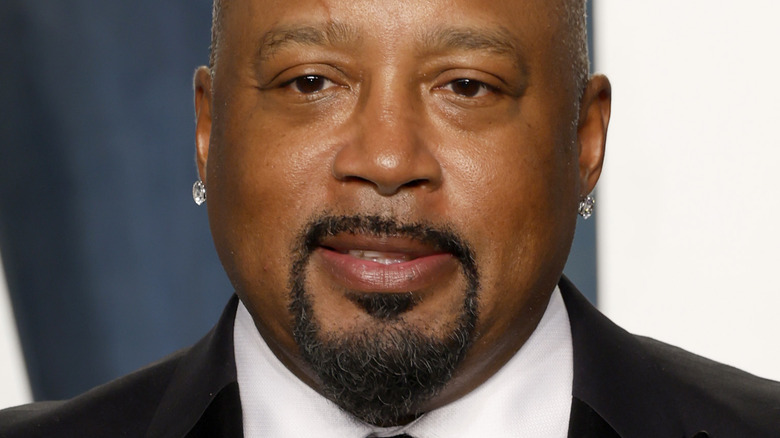 Frazer Harrison/Getty Images
For nearly 15 years, the hit ABC reality show "Shark Tank" has made dreams come true for countless contestants. The show, which sees entrepreneurs present their business ideas to a panel of wealthy investors in hopes of getting their passions funded, first aired in 2009 and has continued for 300 episodes over 14 seasons and has won numerous accolades, including several Primetime Emmys and Critics Choice Awards (via IMDb). With the reality show's eclectic cast of investors and promises of the "American Dream," the series has skyrocketed to become a staple of ABC. And when it seems like "Shark Tank" has done it all, the show dived into unknown waters with its most recent season. Airing on Thursday, September 23, the season premiere saw "Shark Tank" go live for the first time. In this format, not only did the sharks and entrepreneurs interact in real-time, but a live audience was there to see the action go down. 
The new format was certainly different for the sharks, as they not only had an audience reacting to the deals but also a shorter time frame in which to make them. Whereas pre-recorded episodes usually have pitches go on for up to 45 minutes before being edited for air, the live show required an elevator pitch approach that significantly cut down the pitch time. With these factors in mind, how did the sharks feel about the unique format? 
Going live left the sharks wiped out
The live broadcast of the Season 14 premiere of "Shark Tank" was quite an adjustment for the sharks. In an interview with USA Today following the episode, the sharks expressed their brutal honesty in how they felt about the format. "Oh my God, it was crazy," says Lori Greiner, who made a deal with the company Pizza Pack. "I felt like we were in a tornado. It was fascinating, exciting, crazy fun. It was so fast-paced, and I did not expect at all the audience to be chiming in." With the audience participation, the sharks felt they reacted more emotionally than normal. This resulted in all three entrepreneurs getting deals. However, not all the sharks felt that it was earned. "We went bonkers!" Barbara Corcoran says. "I don't even know what I paid, but I know I definitely paid too much with that audience shouting at me." Between the enthusiastic audience, the shorter time, and the overall structure of the event, it's easy to see how the sharks left feeling overwhelmed by it all. 
Viewers were largely unhappy with the episode, feeling that the live broadcast format does not work for "Shark Tank." A review by Reality Blurred states that "The focus is usually on the product, service, or company; the people who made it; and the sharks' interest — or not — in that. The live format did not allow for that same focus in part because there was something else drawing attention."