What Does The Rock's Subtle Superman Tease Mean For The DCEU?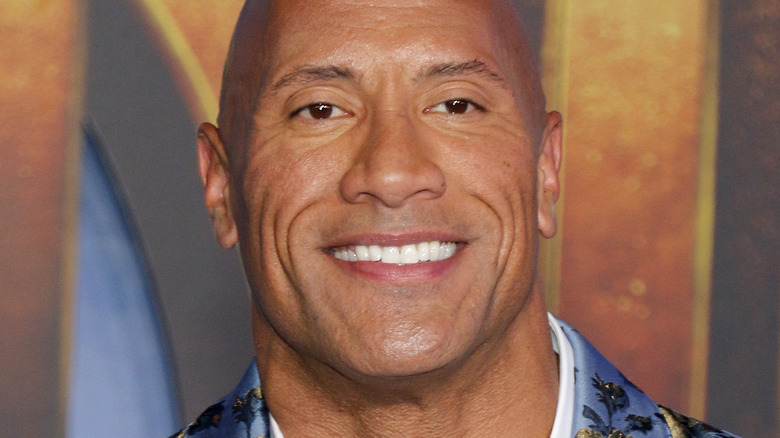 Tinseltown/Shutterstock
While the recently-merged Warner Bros. Discovery, Inc. may be hoping to compete with Disney's Marvel Cinematic Universe, its own flagship DC Extended Universe isn't currently in what most would describe as a stable state. Currently, one of the biggest question marks in the DCEU is Ezra Miller, whose future as the Flash is in question. Miller was arrested multiple times and accused of additional crimes for which they have yet to be convicted in the lead-up to the planned release of "The Flash," leaving some to think that they may not remain a pillar of the DCEU for much longer.
Furthermore, after instituting new CEO David Zaslav, the company decided to cancel a completed "Batgirl" movie, removing it entirely from the DCEU's future. That said, this may be in the name of an initiative to change the DCEU after the Warner Discovery merger, as Zaslav has publicly shared that he hopes to develop the DCEU into something more cohesive and less chaotic.
Given its current state, the DCEU's present day trajectory could be significantly impacted by the upcoming Dwayne "The Rock" Johnson vehicle "Black Adam." In a recent Instagram post, Johnson hinted at Superman's inclusion in "Black Adam," which if true, could help cement the film as a tentpole of the DCEU moving forward.
The Rock's Superman tease suggests that Black Adam could hold the keys to the DCEU's future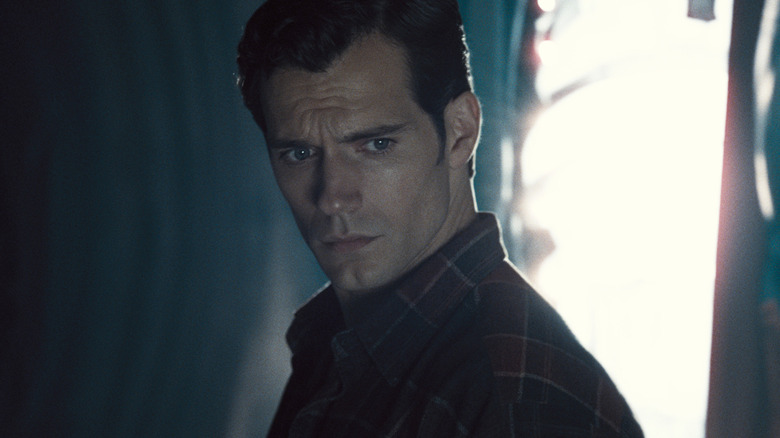 HBO Max/Warner Bros./DC Entertainment
On October 7, Dwayne "The Rock" Johnson shared a video to his Instagram account in which he extols the virtues of composer Lorne Balfe's "Black Adam" theme as it plays behind him at his gym. Near the video's end, Johnson begins hyping up his character, and seems like he's about to refer to Black Adam as the strongest being in the known universe, or with some such equivalent hyperbole. However, he stops himself by bringing up the film's third act, specifying instead that Black Adam is the strongest being on planet Earth. He then punctuates this point by repeating the words, "on this planet" while winking at the camera just before the video concludes.
Of course, the allusion to a being more powerful than Black Adam from another planet strongly suggests that Johnson is referring to Henry Cavill's Superman appearing in the third act of the "Black Adam" movie. Since, arguably behind only Batman, Superman is perhaps the biggest tentpole of the DCEU, Superman's inclusion in "Black Adam" could mean that Warner Bros. Discovery has high hopes for The Rock's first big franchise superhero outing. Rather than his first film serving as a test run, a third act Superman storyline could push Black Adam straight to the big leagues, paving the way for him to become a fixture of the franchise moving forward.