How The Warner Bros. Discovery Deal Could Change The DC Universe Forever
It is essentially stating the obvious by now to say that comic book movies are perhaps the most popular films being released in the modern era of Hollywood. More specifically, the Marvel Cinematic Universe has proven itself to be a massive success since it launched in 2008 with the original "Iron Man." All told, the MCU has grossed over $25 billion worldwide (per The Numbers). On the other hand, DC's stable of superheroes has had a more tumultuous time connecting with audiences, especially with its DC Extended Universe.
Warner Bros., the parent company of DC, has recently completed its deal to be acquired by Discovery from AT&T (per Variety), and there's been a ton of speculation over what that means for the studio. Now called Warner Bros. Discovery, the company has unsurprisingly seen some changes since the acquisition, and it's likely that key leadership positions will continue to shift. However, beyond all that, it seems as if there are some early signs that the deal could change the DCEU going forward.
The DC Extended Universe is reportedly set to become less chaotic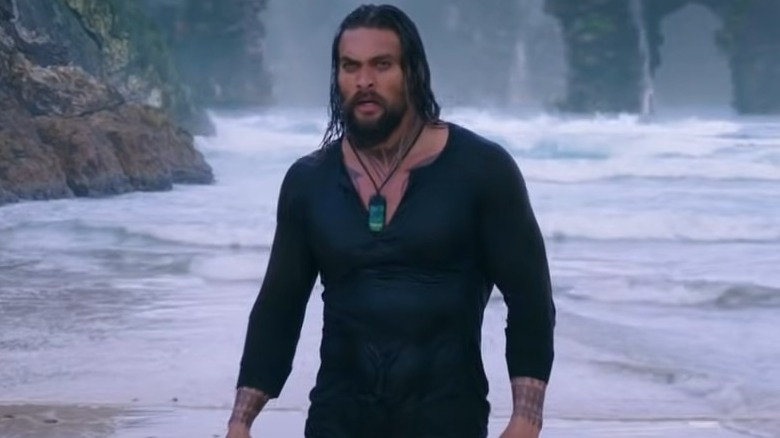 Warner Bros./YouTube
A recent report by Variety suggests that Warner Bros. Discovery's CEO, David Zaslav, has big plans for the DCEU. The report says that Zaslav is interested in making the DC films a more cohesive unit, instead of continuing the scattershot approach it has been utilizing over the past few years. This would be achieved by hiring someone to oversee the DC Universe, akin to the way that Kevin Feige oversees the MCU at Marvel Studios. 
However, Variety's report makes it seem as if Zaslav may not as worried about finding someone to creatively control DC, but rather, someone who can keep the DC Universe running smoothly from a business standpoint. This would include all of its subdivisions, like television and streaming properties. There is also speculation that Zaslav wants to begin to focus on utilizing not only the big-name characters in the DC roster, but also the more secondary characters like we've seen recently with "The Suicide Squad" and "Joker." 
It's unclear how this will affect projects that are already in development or the DCEU as a whole, but it seems clear that the Warner Bros. and Discovery deal is going to potentially shake up DC films in the long term.