Werewolf By Night Gives Us The Most Hardcore Marvel Studios Intro Sequence Yet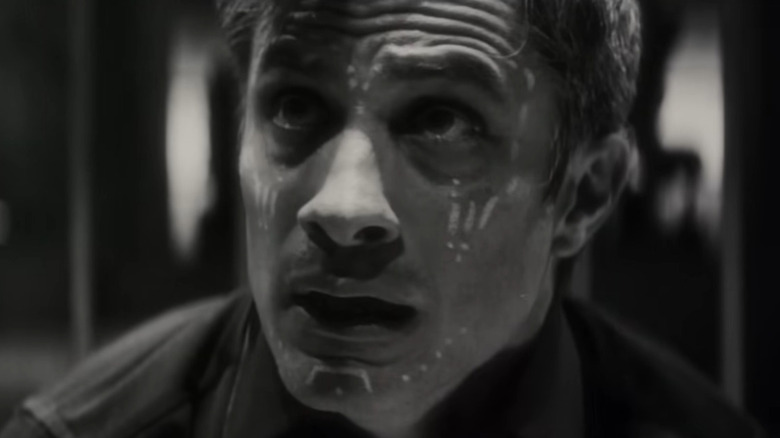 Marvel Studios/Disney+
Contains spoilers for "Werewolf by Night"
The Marvel Cinematic Universe has flirted with the horror genre before. From the extremely Sam Raimi visuals of "Doctor Strange in the Multiverse of Madness" to the existential terror of "WandaVision" and Christian Bale's creepy Gorr the God Butcher in "Thor: Love and Thunder," there are all sorts of scary elements if you know where to look.
The Marvel Studios special presentation "Werewolf by Night" opens up Marvel's horror mythos much more directly, and there's no need to hunt for horror influences. The mostly black-and-white one-off wears its Hammer horror heart on its sleeve, as Gael García Bernal's humble lycanthrope Jack Russell embarks on a pulpy and violent rescue mission to free his friend, Ted the Man-Thing (Carey Jones), from the clutches of a secret society of monster hunters.
The tone "Werewolf by Night" goes for is evident from the very beginning. In fact, the nature of the project is clear before the plot even gets a chance to begin, because "Werewolf by Night" immediately makes its presence felt with what must be easily the most hardcore Marvel Studios intro sequence yet.
Werewolf by Night gives the classic MCU intro sequence a horror twist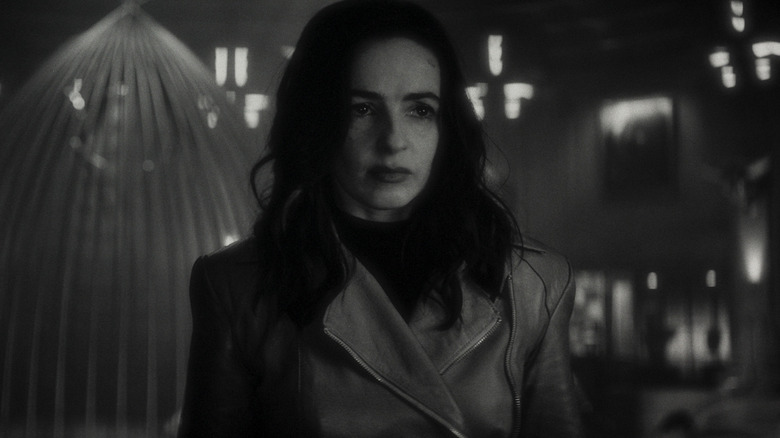 Marvel Studios/Disney+
Like any great horror work, the intro sequence of "Werewolf by Night" lures the audience in a false sense of comfort when it opens up with the colorful "Marvel Studios special presentation" graphic that seems like something out of a Guardians of the Galaxy or Thor movie.
However, the mood immediately shifts when the classic MCU intro sequence begins. As screams of varying severity are heard in the background, sharp claw marks repeatedly disrupt the screen, and the colorful images shift into gloomy monochrome. By the time the Marvel Studios logo unfolds in its full glory, the music shifts into a choral horror remix of the familiar MCU theme. Some deliberately campy lightning crowns the experience, and sets the mood for the classically-minded horror experience that follows.
All of this gives the special's distinct visual flair a great start. It's clear that the makers of "Werewolf by Night" put a lot of thought into the project, and the fact that this extends to the intro sequence proves how much fun Marvel Studios is willing to have with its Disney+ side of things.
Marvel Studios' "Werewolf by Night" is available for streaming on Disney+.