The Disgusting Interruption A 60 Minutes Cameraman Faced While Filming In Peru
Dimitrios Kambouris/Getty Images
"60 Minutes" is a news series that's known for its presentation of interesting and relevant subject matter, a savvy ensemble of correspondents, and its investigative tone. While some episodes of "60 Minutes" are more troubling than others, the show is typically reliable in terms of delivering an entertaining and informative viewing experience. While fans at home may recognize the familiar faces of hosts like Lesley Stahl and Scott Pelley, the unsung heroes of the show are the people working behind the scenes.
The film industry wouldn't be the same without the dedication of the camera operators that work hard to capture images that tell a story. If you want to be a camera operator for "60 Minutes," you've got to come to work prepared for anything. Correspondents and their film crews travel all over the world to bring viewers quality content, an adventure that's not without its risks. Naturally, there have been some mishaps since the show debuted in 1968. The show's cameramen have even been bitten by snakes. However, a recent incident in Peru definitely takes the cake as one of the most unpleasant encounters on the show to date.
A lion urinated all over a cameraman's equipment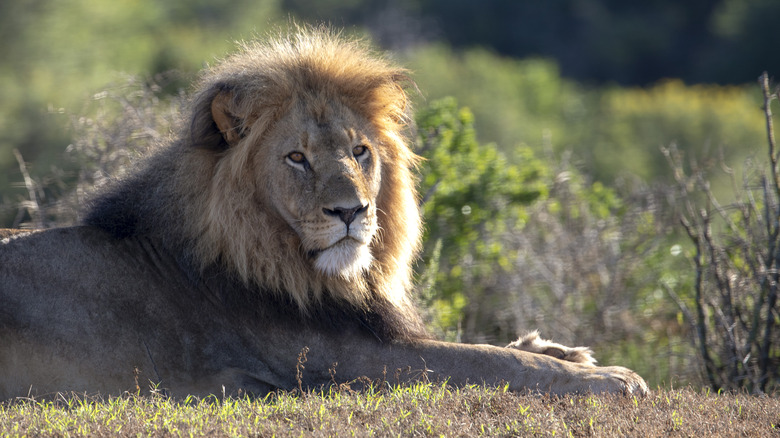 David Silverman/Getty Images
Even though "60 Minutes" is an expertly produced series, things do go wrong from time to time. A CBS News team was reminded of the perils of their job when they traveled to Peru to visit a lion sanctuary run by animal activists Jan Creamer and Tim Phillips. According to the same source, the duo, co-founders of the animal welfare organization Animal Defenders International, were sheltering 24 abused lions that had been rescued from circuses. "60 Minutes" correspondent Bill Whitaker was on the scene, along with a camera crew, to learn more about Phillips and Creamer's operation. However, the team got more exposure to the animals than they bargained for.
A clip from the installment shows that the camera crew arrived to shoot around feeding time, a time of day when the lions roar as a way to present themselves and claim their domain. "This is their morning song," Creamer explains.
It seems that the lions were feeling extra rambunctious that morning. Filming the segment became more complicated than expected when a male lion peed all over gear belonging to Mark LaGanga, a longtime CBS News photojournalist (via CBS). That's certainly not something the average person deals with at work everyday! It may be gross, but the crew should have expected it. Lions, after all, have been known to urinate as a way of marking their territory.