The Real Reason Kate Hudson Wanted To Star In Mona Lisa And The Blood Moon - Exclusive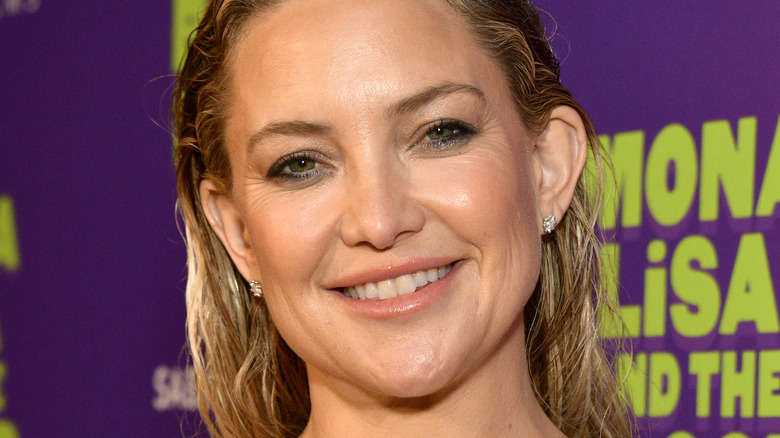 Araya Doheny/Getty Images
Kate Hudson has been a force in Hollywood ever since she was nominated for an Academy Award for best supporting actress for 2000's "Almost Famous." With roles in everything from romantic comedies like "How to Lose a Guy in Ten Days" to musicals like "Nine" to the upcoming whodunit "Glass Onion: A Knives Out Mystery," Hudson has had a long and varied career. But she's never played anyone like Bonnie, her character in "Mona Lisa and the Blood Moon."
Bonnie is a world-weary stripper and single mother who's struggling to make ends meet. When she comes across the title character (Jun Jong Seo), an escaped mental hospital patient who she quickly realizes can control people with her mind, she sees an opportunity. Using Mona Lisa to force people to make sizable withdrawals at local ATMs and give them to her, Bonnie and her new friend cut a swath across New Orleans. But Bonnie is far more complicated than her actions imply, and Hudson gives a nuanced performance that provides periodic glimpses beneath Bonnie's hardened outer shell to the vulnerable heart inside.
In an exclusive conversation with Looper, Hudson explained what attracted her to the role of Bonnie and "Mona Lisa and the Blood Moon."
Taking a chance on an offbeat character and film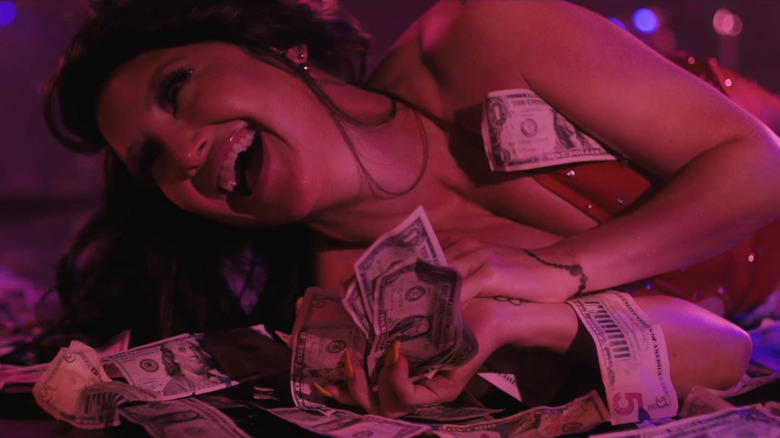 Saban Films
Kate Hudson has starred in plenty of popular movies, but with "Mona Lisa and the Blood Moon," she's playing a part in a stylishly offbeat indie with plenty of challenging characters and themes. It seems that's one of the reasons Hudson was excited about the opportunity to appear in the film, and especially to work with its writer and director Ana Lily Amirpour, whose past work includes the cult hit "A Girl Walks Home Alone at Night."
"Knowing Lily's work and being a fan of it ... Her visuals are inspiring to me. I know that she's going to make a mark as a really special filmmaker in our industry, and I believe that we need to take more chances on people that see the world differently, and I want to be a part of [projects by] people who do that and are uncompromising with it," Hudson explained of her motivation for playing Bonnie in "Mona Lisa and the Blood Moon."
"If I can bring something to a character they have in mind and they want me to be a part of it, then I am down," Hudson added. "When I read Bonnie, I was like, 'I could see myself in this, and hopefully she can see me in this.' It looked like a really fun thing to be able to do with someone whose work I admire."
"Mona Lisa and the Blood Moon" is available in theaters, on digital, and on demand.