Kid Cudi Admits He Turned To Timothée Chalamet For An Unexpected Piece Of Acting Advice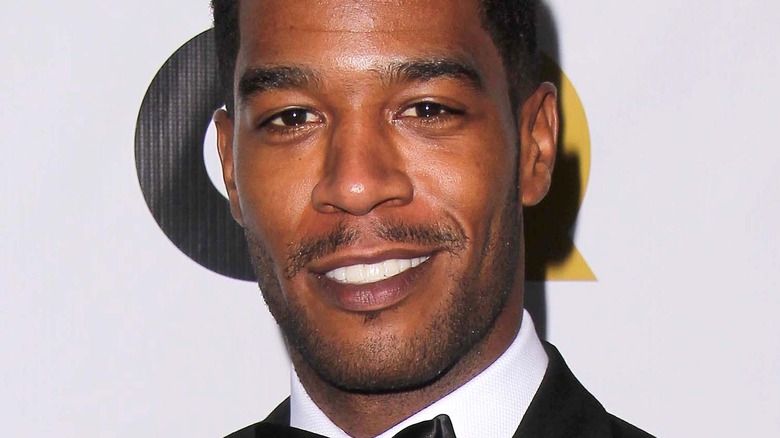 Kathy Hutchins/Shutterstock
Rapper and singer Kid Cudi is becoming an increasingly frequent presence in the world of TV and movies. For example, Cudi joined the cast of "Bill & Ted Face The Music" in advance of its August 2020 premiere, playing himself in a comedic cameo. Meanwhile, "Westworld" fans may have forgotten Cudi's role in HBO's sci-fi drama as an AI reconstructed friend of protagonist Caleb Nichols (Aaron Paul) in Season 3. There's even a case to be made that his appearance in the Adam McKay satire "Don't Look Up" is among some of the greatest movie cameos by famous rappers.
While these are all recent examples of Cudi's Hollywood work, the popular musician's film career dates back to 2010, during which, in addition to a couple other roles, he appeared in the ensemble cast of the HBO dramedy "How to Make It in America." Since then, he's acted at a relatively steady pace.
Next up, Cudi is slated to both direct and star in the Netflix film "Teddy," after working behind and in front of the proverbial camera on an animated Netflix series called "Entergalactic." In light of these recent career developments, Cudi appeared on an October 6, 2022 episode of YouTube talk show Hot Ones, during which he revealed an unexpected piece of acting advice he solicited from none other than Timothée Chalamet.
Kid Cudi asked Timothée Chalamet for insight into crying on camera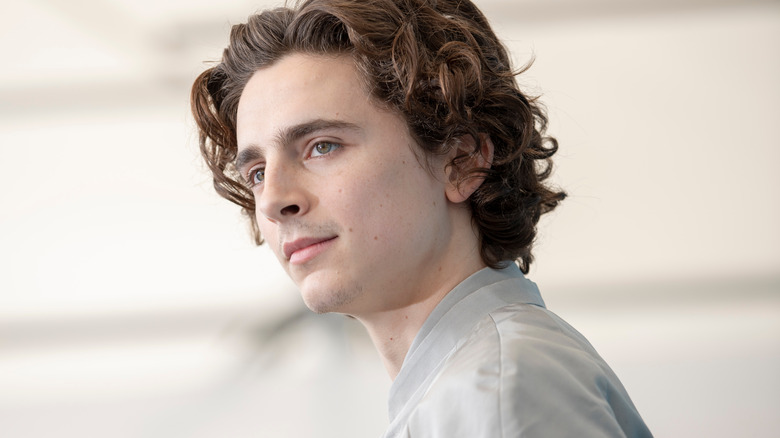 Denis Makarenko/Shutterstock
During their discussion on Hot Ones, interviewer Sean Evans asked Kid Cudi about Timothée Chalamet, alongside whom he worked on the Netflix show "Entergalactic." Specifically, Evans wanted to know if Cudi ever received any quality acting advice from the acclaimed young actor.
"I think I asked him about crying on camera once," Cudi replied with a laugh. He then went on to explain how he has sent Chalamet audition tapes asking for honest feedback, and Chalamet primarily praised his work in response. "I don't know, he could be lying to me. But he's always very supportive, and I know Timmy's a fan of me for music, but I think he's a fan of me as an actor as well," Cudi continued.
For what it's worth, Cudi's friendship with Chalamet precedes their recent Netflix collaboration. In an Esquire interview, Cudi recounted meeting Chalamet when the actor was 17 years old, at which point Cudi attempted to step into a big brother-like role and give Chalamet some career advice. Chalamet, meanwhile, told GQ that after this meeting, he took notes from their discussion and continued to keep them on his phone for reference.
So, while Chalamet may not necessarily provide altogether impartial feedback, he nevertheless seems to have served as a useful reference for how to cry on camera at one point during Cudi's developing acting career.