She-Hulk Episode 6 Has Daredevil Fans All Saying The Same Thing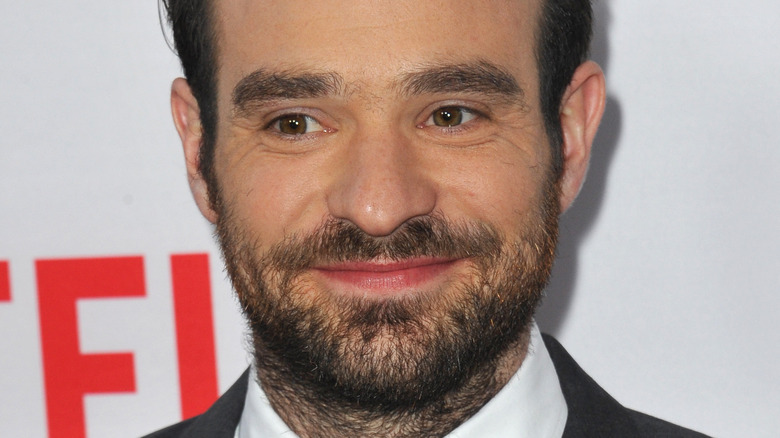 Jaguar PS/Shutterstock
As "She-Hulk: Attorney at Law" chugs along on Disney+, it has given Marvel Cinematic Universe fans a lot to enjoy. Aside from getting to know Jennifer Walters (previously rejected Marvel star Tatiana Maslany) and just about every facet of her life, the series has provided no shortage of comedy, action, and questions for the future of the MCU. Not to mention, it has featured a handful of cameos, ranging from Wong (Benedict Wong) to Emil "Abomination" Blonsky (Tim Roth), to further connect the show to the wider franchise. Of course, for most fans, one guest stands head and shoulders above all others.
With his acclaimed Netflix series over, Matt Murdock (Charlie Cox) — aka Daredevil — arrived in the MCU proper via "Spider-Man: No Way Home." As Peter Parker's (Tom Holland) lawyer, it was a no-brainer that he'd make an appearance on the legal series that is "She-Hulk." Sure enough, when the first trailer for the series arrived, it confirmed that the "Man Without Fear," in a brand new suit, would team up with She-Hulk — likely to take down some bad guys. Therefore, when the program started its streaming run, fans couldn't wait to see Daredevil arrive, and thanks to an Episode 5 tease, it seemed like we'd see it happen in Episode 6.
However, the "Devil of Hell's Kitchen" didn't pop up in the "She-Hulk" installment, and fans have a lot to say about it.
MCU fans aren't happy about Daredevil's continued absence on She-Hulk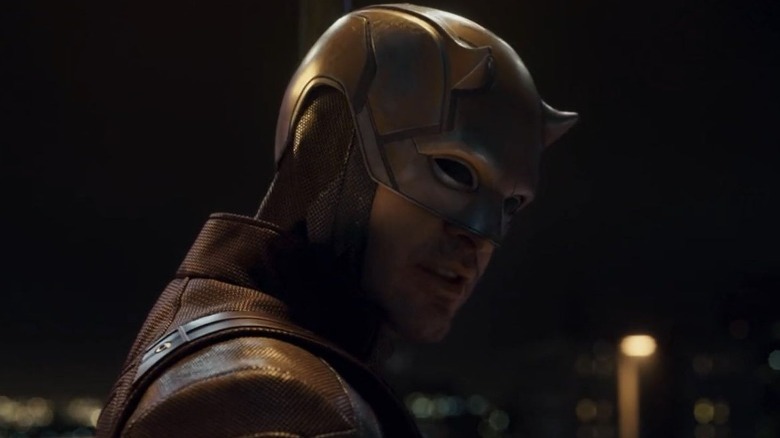 Marvel Studios/Disney+
As soon as MCU fans — particularly those with an affinity for Daredevil — finished watching "She-Hulk" Episode 6, they took to social media to voice their disappointment in the character's absence after Episode 5's hint at his introduction. "WHY WOULD YOU TEASE ME WITH DAREDEVIL IF YOURE NOT GONNA GIVE HIM TO ME," questioned Twitter user @MoffFagan, with @dappledapper writing, "Daredevil fans after watching this week's She Hulk episode," accompanied by a picture of an annoyed Matt Murdock. Twitter users like @bobreddit889 and @ShadowKnightPK also found interesting ways to voice the MCU fanbase's frustration.
Thankfully, this isn't a case of fans setting high expectations that the show couldn't possibly meet. Daredevil will indeed appear on "She-Hulk" at some point, and according to head writer Jessica Gao, when he does, he won't be an exact carbon copy of the Netflix version of the character. "On our show, the stakes are different...So the characters themselves just naturally get to be a little bit more chill than the heightened 'we got to save humanity,'" she told CinemaBlend. With those comments in mind, expect a lighter, slightly less serious rendition of Daredevil than the one we've come to recognize over the years.
"She-Hulk: Attorney at Law" has three episodes left to go, so you can rest assured that Daredevil will finally arrive on the scene sooner rather than later.