HBO's Trailer For The White Lotus Season 2 Already Has Us Booking A Return Ticket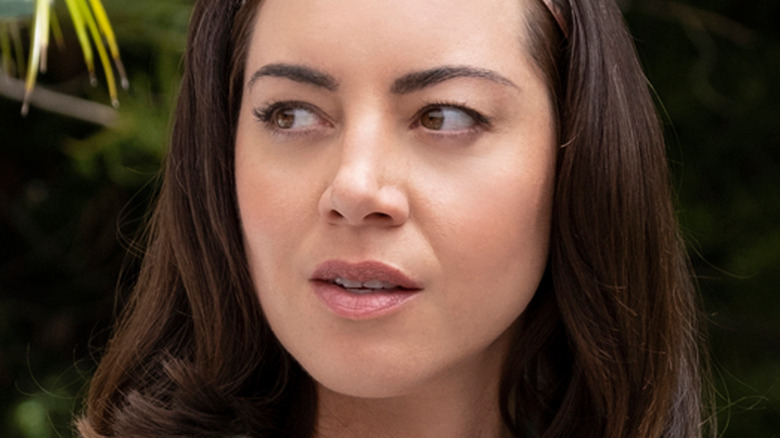 Francesca D'Angelo/HBO
Season 1 of "The White Lotus," HBO's anthology series about a luxury hotel chain, premiered during the summer of 2021. Like many successful HBO shows before it, arguably the biggest draws for viewers are its characters and the quality of performances from its central cast.
Of course, great acting isn't cheap. For instance, Jake Lacy had to tone down his "White Lotus" performance early on. In Season 1, Lacy portrays Shane, a rich and entitled guest at the White Lotus hotel in Maui. Lacy recounted how he acted standoffish from the get-go, but was instructed to start off with a calmer energy, only to grow angrier over the course of the season. Meanwhile, actor Jennifer Coolidge fell ill filming one "White Lotus" scene that takes place on a boat. Luckily, showrunner Mike White acted as a cheerleader on the "White Lotus" set, helping guide his cast through these and other challenges, ultimately bringing viewers the quality performances for which the show's first season was lauded.
Now, with Season 2 imminent, HBO released its first full trailer for the series' next installment, introducing viewers to some new characters and previewing the return of a couple familiar faces as well.
Welcome to the White Lotus in Sicily
Just like in "The White Lotus" Season 1, the main action throughout Season 2 will seemingly alternate between a few larger groups of hotel guests, each of which is comprised of its own sufficiently complex individuals.
At the new Season 2 trailer's opening, Jennifer Coolidge's Tanya McQuoid states in voiceover that she always enjoys staying at White Lotus hotels, over scenic shots of the season's Sicilian setting. Later on, the trailer reveals that Tanya is now married to her partner Greg (Jon Gries) from Season 1. Traveling with them is an assistant named Portia (Haley Lu Richardson), whose presence seems to make Greg uncomfortable. Tanya, meanwhile, seems to suspect that Greg is unfaithful on their Sicilian vacation.
Meanwhile, Aubrey Plaza appears to be this season's Alexandra Daddario as new character Harper Spiller, vacationing with her newly wealthy husband Ethan (Will Sharpe) and his friends Cameron (Theo James) and Daphne (Meghann Fahy), with whom she clearly doesn't enjoy spending time.
Finally, F. Murray Abraham is Bert Di Grasso, father of Dominic (Michael Imperioli) and grandfather to Albie (Adam DiMarco). They intend connect with their Sicilian heritage, but of course, seem to become enmeshed in plenty of requisite drama along the way. Throughout, the trailer promises extensive, illicit romances, and teases a gun and a body bag near its conclusion, suggesting that fans of Season 1 have plenty to look forward to come the October 30 premiere of "The White Lotus" Season 2.