TNT Officially Orders Snowpiercer Reboot To Series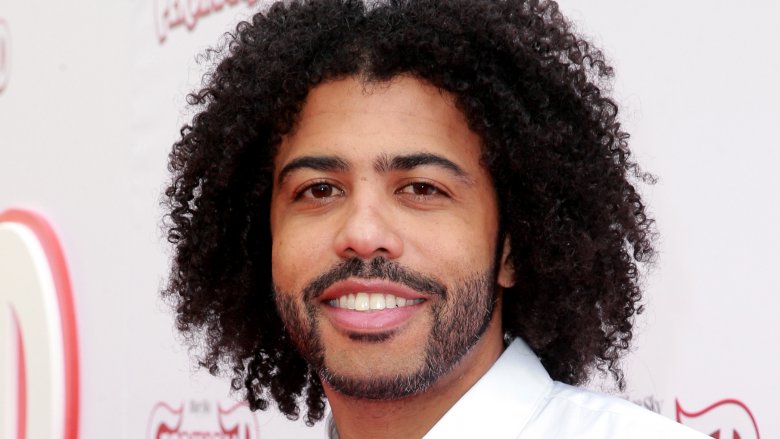 Getty Images
TNT is heading into a frozen wasteland. According to The Hollywood Reporter, the network has officially picked up their planned Snowpiercer reboot, starring Hamilton's Daveed Diggs and Oscar winner Jennifer Connelly. The show comes from Terminator: The Sarah Connor Chronicles' Josh Friedman, with Doctor Strange's Scott Derrickson serving as a director for the pilot.
The 2013 film version of Snowpiercer starred Chris Evans and Tilda Swinton and was directed by Bong Joon-ho. It followed Evans as a lower-class passenger on a train holding the last humans left on Earth after a new ice age is inadvertently triggered; he decides to lead a revolution to unseat the elites in the front of the train. The film was a box office and critical success, earning $86 million worldwide and a 95 percent on Rotten Tomatoes, as well as dozens of awards nominations.
The series will begin with the same premise as the film, with Diggs playing Layton Well, a prisoner barely surviving at the end of the train. Well is described as "a quiet thinker who spends his days sniffing the industrial-waste-turned-drug Chronole and tending to his cage of rats," but he'll be forced to step outside of his comfort zone when he becomes a reluctant participant in the revolution.
Connelly, meanwhile, is set to play Melanie Cavill, a First Class passenger who also serves as the voice of the train by making daily announcements over the PA system. The series will also star Captain Fantastic's Annalise Basso as LJ Anderson, a quiet and diligent midwestern girl whose routine is disturbed by the revolution, and The Interestings' Sasha Frolova as Pixi Aariak, a mysterious and charismatic "chameleon" who has just spent three years in the prison car.
"I'm a personal fan of Bong Joon Ho's epic film and jumped at the chance to honor his original vision, yet expand upon the world and characters with a diverse, award-winning cast," said Sarah Aubrey, Executive Vice President of Original Programming at TNT, in a statement. "Science fiction is the perfect genre to examine issues of race, class, gender, and natural resources with thought-provoking and exciting storytelling. Snowpiercer will explore those relevant issues while embarking on a wild, action-filled ride."
Snowpiercer is a co-production between Tomorrow Studios and Turner's Studio T. Prison Break's Marty Adelstein, head of Tomorrow Studios and an executive producer on Snowpiercer, said of the pick-up, "Given the exceptional global appeal of the original film, we have a tremendous obligation to ensure the TV adaptation is exceptional in scope and magnitude. We have found that with TNT and with our talented cast. Now we are excited to work together in creating a world unlike any other on television."
Friedman will executive produce Snowpiercer and serve as showrunner. Other executive producers include the film's Bong Joon Ho, Park Chan-wook, Lee Tae-hun and Dooho Choi, along with Adelstein, Derrickson, and Last Man Standing's Becky Clements. Other cast members include Mickey Sumner, Susan Park, Benjamin Haigh, Katie McGuinness, Alison Wright, Sam Otto, Robert Urbina, Sheila Vand, and Lena Hall. An episode count and premiere date for the series have not yet been set.