Big Sky Season 3 Is About To Add A Musical Legend To Its Cast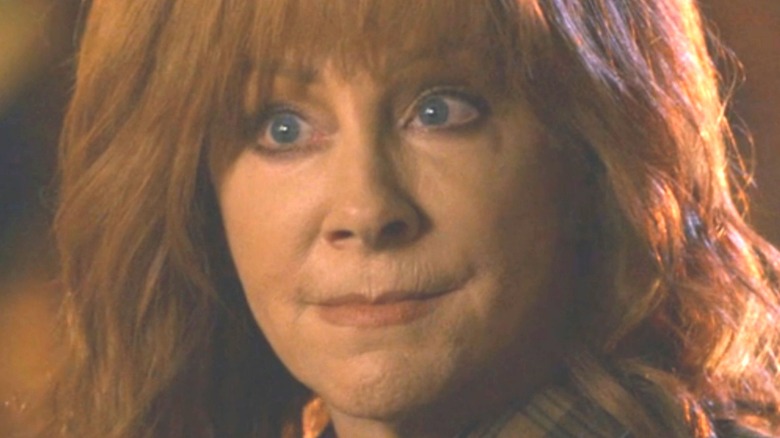 ABC
Living far from the city and in the majestic landscapes of Montana has a few positives and negatives. The snow-capped mountains, the wide open spaces, and the abundance of nature have to make for a serene lifestyle, but then again, small-town life can hide plenty of secrets, and even peaceful places can have their pleasantness completely shattered. "Big Sky" takes place in Lewis and Clark County, Montana, and it shows that even the most beautiful areas in the world can be saddled with hidden pasts, awful crimes, and intense personal drama.
Now in Season 3, "Big Sky" has seen its impressive cast deal with a missing hiker, an enigmatic mountain man, family businesses, and plenty of mysterious events that almost beg for somebody to investigate them. The most recent episode, "A Brief History of Crime," continues the secrets and intrigue by revealing a personal connection and a new lead that may help aid in unlocking the string of murders and disappearances. In other words, Season 3 of "Big Sky" certainly appears to be shifting into high gear, and now a recent casting announcement promises some impressive real-life musical talent that will be joining the show.
A country music legend and another famous musician will be appearing in an episode of Big Sky
As reported by Variety, it looks like legendary country music star Lyle Lovett will be playing a character known as Tex in an upcoming episode of "Big Sky." Of course, with a name like Tex, one has probably assume that he is a cowboy who has some tracking acumen, and that would be 100% correct. Not only is Lovett popping up in an episode, but he will be joined by another famous musician, Darius Rucker. Rucker is probably best known as the lead singer of Hootie and the Blowfish, and he will be playing Tex's partner named Possum. Sounds like a match made in heaven, doesn't it?
These two aren't the only musicians to lend their talents to "Big Sky," as Reba McEntire is one of the main characters. Not only that, but Lovett tends to get cast in roles that require him to lean on his background, and he has appeared in a couple of episodes of "Blue Bloods" as a Texas Ranger that aids in investigations. Lovett himself is thankful for these types of roles, as illustrated by a 2020 Facebook post after an appearance on "Blue Bloods" that said, "Thank you all for your kind words about my being in last night's episode of Blue Bloods CBS. It was fun playing cowboy with the great Donnie Wahlberg. Thanks Ian Biederman for writing the part for me." Hopefully, that means that we may even see Tex and Possum in a later episode of "Big Sky," considering how Lovett has enjoyed his character in "Blue Bloods."